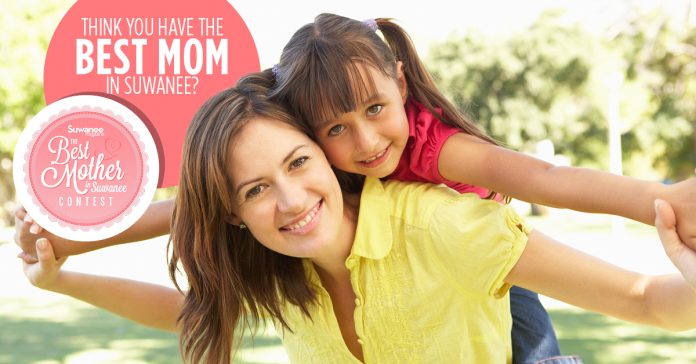 The 2021 Best Mom in Suwanee Contest feels extra special. Over the last year, we've all had to adapt to a new normal as we've navigated the changing landscape of a worldwide pandemic. Kids have adjusted to virtual learning, parents have balanced jobs while their kids learn from home, and businesses have all done their best to stay afloat during challenging times. And while we all deserve a collective pat on the back for surviving the past year, there's just something special about moms. Moms always go above and beyond for their families, but when faced with a year like we've had, they've all taken on more than their fair share and still knocked it out of the park!
Do you think your mom deserves a day of pampering, shopping and relaxation? Being a mother is simultaneously the most rewarding and difficult role in life, and we hope that every mom feels celebrated this Mother's Day. Submit a short essay and tell us why your mother, daughter, sister, wife, grandmother or friend is the Best Mother in Suwanee! We will be accepting entries through April 7. The most deserving mothers will be chosen based on the content of the essay that tells why your nominee/mother should be selected. The winner will be notified shortly after the entry deadline and will be featured in the May/June issue of Suwanee Magazine.
To be eligible, mothers do not necessarily have to live within the city limits of Suwanee to win, but she must live in the vicinity of Suwanee or in a surrounding area. This includes: Suwanee, Lawrenceville, Buford, Sugar Hill, Duluth and Johns Creek.
Contest Winners Receive:
A makeover from a local salon
Gift cards to shop at local stores
Letter and photos featured in the May/June issue of Suwanee Magazine
SPONSORED BY:


Submissions have closed!
Winner will be announced in the May/June issue!