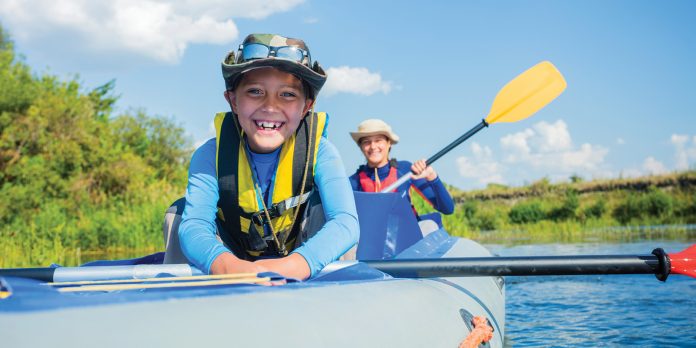 The arrival of summer signals a time to get outdoors, plan trips and find adventure. Our annual Travel and Adventure Guide lists a number of ways for the family to get out and explore. We've spotlighted family-friendly adventures that will transport you to another time or get you up close and personal with wild animals, as well as some adults-only trips to wine and dine near and far. There's even an adventure that will have the biggest thrill seekers taking a leap of faith. Whatever adventure you land on, our handy guide will help you make plans that will help the family make memories to last a lifetime.

Treetop Quest
Treetop Quest's two metro-Atlanta adventure parks offer a welcomed escape from the hustle and bustle of everyday life. Tucked into the forests of Buford (at the Environmental and Heritage Center) and Dunwoody (inside Brook Run park), both locations are conveniently located for an adventure close to home.
The parks feature a multitude of treetop elements including zip-lines, sky bridges, Tarzan swings, cargo nets and other obstacles. During the entire course participants wear a harness and use a belay system that stays connected to the lifeline.
The Gwinnett park in Buford also features a free-fall from the end of a course and Level 5 for the boldest climbers. The most loved zip-lines are 200 feet long and are sure to summon the excited adventurer out of the whole family, sullen teenagers included! Treetop Quest is open weekends from March through November and daily during the summer.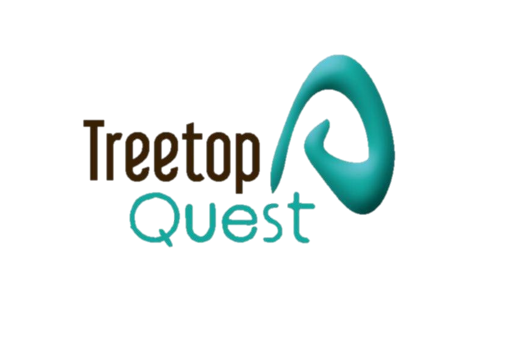 Treetop Quest Gwinnett
2020 Clean Water Drive, Buford, GA
404-277-6113
Email: gwinnett@treetopquest.com

Treetop Quest Dunwoody
2341 Peeler Road, Dunwoody, GA
770-365-0356
Email: dunwoody@treetopquest.com
TreetopQuest.com
---

Cloudland Vineyards and Winery
Come visit Cloudland Vineyards and Winery this summer to experience Southern hospitality and delicious wines. Enjoy live music on Fridays and Saturdays by some of the top and upcoming local artists. Enjoy a great Saturday in the vineyard backyard with good music, wine and food!
3796 N. Bogan Road, Buford, GA
678-765-7945 Email: info@cloudlandwines.com
Visit them on Facebook: facebook.com/CloudlandWines to make reservations.
---
Skydive Spaceland Atlanta
Family-owned and operated Skydive Spaceland Atlanta is a completely remodeled, high- capacity skydiving center just 55 miles northwest of Atlanta. Noted as one of the world's most progressive skydiving training centers, Skydive Spaceland Atlanta offers the thrill of a lifetime with gorgeous views of the North Georgia hill country! Jump out of a perfectly good airplane from up to 14,000 feet and then freefall at 120 mph! Skydive Spaceland Atlanta offers group rates as well as a special rate for military (active and retired), first responders (police/fire/EMS), and healthcare workers: $169 (reg. $219). Gift certificates are available.

1195 Grady Road, Rockmart, GA
770-748-2200
SkydiveSpaceland.com
---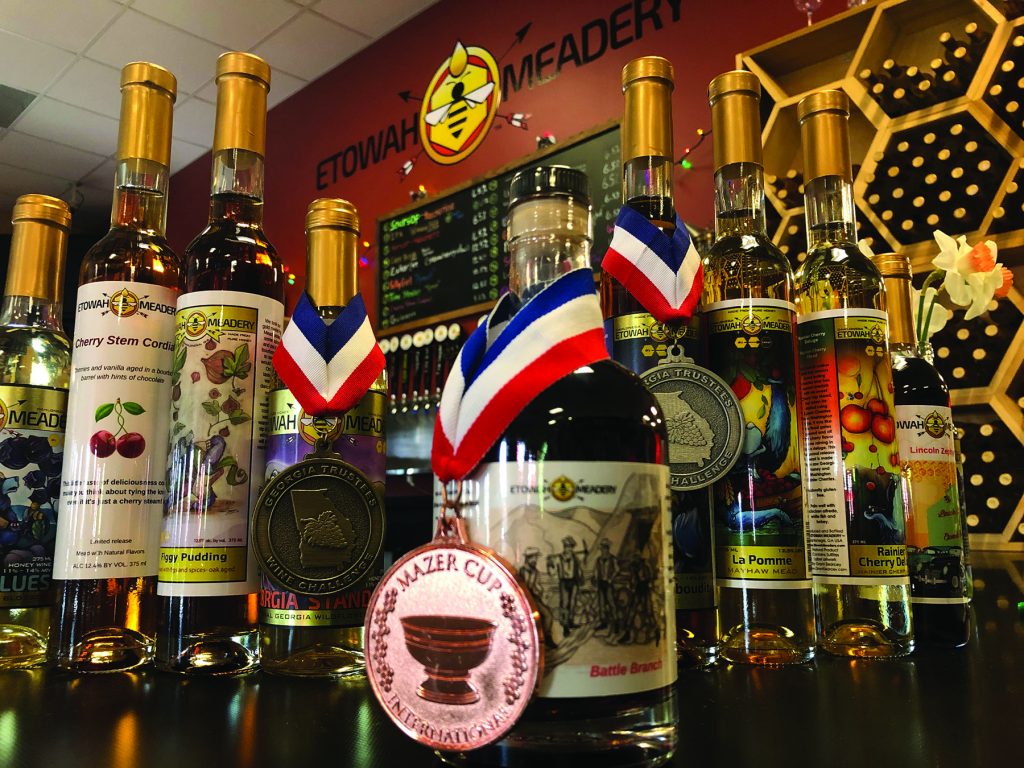 Etowah Meadery
Etowah Meadery is a national and international award-winning meadery nestled in the foothills of the Appalachians producing fine traditional and sparkling meads from local honeys and pure mountain-born water. Made with honey, no grains — no grapes — yes, honey! Sweet to dry, come discover the unique taste of Etowah's meads.

3003 Morrison Moore Parkway E.
Dahlonega, GA
EtowahMeadery.com
---

The Dahlonega Brewery
Lagers, ales, porters, braggots, barrel-aged too, The Dahlonega Brewery produces a variety of award-winning craft beers sure to please. Just on the way to Neel Gap and the Appalachian Trail's Walasi-Yi Interpretive Center. There's no better finish to exploring Appalachia's wild spaces. Great beer. Great view. Great day.
3003 Morrison Moore Parkway E.
Dahlonega, GA
TheDahlonegaBrewery.com
---

Interactive Neighborhood for Kids (INK)
Visit a hands-on learning environment at Interactive Neighborhood for Kids (INK) in Gainesville, Georgia! Museum admission is $9/person and is good for
the entire day. Check out their gift shop and pottery studio. INK offers scheduled group rates and birthday parties. Monday-Friday 10am-2:30pm (Play blocks: 10-12 & 12:30-2:30). Saturday 10am-5pm (Play blocks: 10-12, 12:30-2:30, & 3-5). Sunday 12:30-5pm (Play blocks: 12:30-2:30 & 3-5).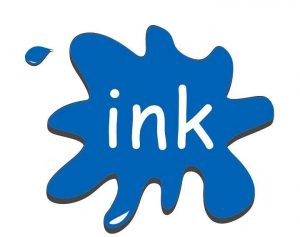 999 Chestnut St. S.E., Gainesville, GA
770-536-1900
InkFun.org
---

Stone Mountain Park
Home to the world's largest freestanding piece of exposed granite, Stone Mountain Park includes family-friendly attractions, historical and natural sights, two Marriott hotels, Georgia's largest campground, two championship golf courses, and expansive natural woodlands with hiking trails. Minutes from downtown Atlanta, Stone Mountain Park is directly off U.S Highway 78 and is easily accessible from Atlanta.
Returning in 2021, the outdoor "Dinosaur Explore" exhibit features 20 animatronic dinosaurs, Triceratops meet and greets, and baby dinosaur interactions. The prehistoric creature experience is located on wooded trails where families will discover giant dinosaurs that move and roar just like their ancient ancestors. The exhibit includes favorites like the king of the dinosaurs, Tyrannosaurus rex, and a gentle, plant-eating Brachiosaurus that towers overhead nearly two stories tall. The collection also includes a three-horned Triceratops, a ferocious Allosaurus, a winged Pteranodon, and many more.
Families can stay into the evening and enjoy the Lasershow Spectacular, an Atlanta summer tradition. Prepare to be wowed by the lights, lasers, music, epic fireworks, and jaw-dropping fire effects.
Dinosaur Explore is open now. Admission is included with an Attractions Pass or annual Mountain Membership. Attractions Passes also include access to the park's family-friendly attractions such as the Scenic Railroad, Adventure Mini-Golf, and more. For more information and to purchase tickets, visit StoneMountainPark.com.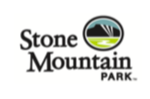 1000 Robert E. Lee Blvd., Stone Mountain, GA
800-401-2407
StoneMountainPark.com
---

Broad River Outpost
GA Broad River has a wonderfully scenic and easy float on the Upper (section 1) with moving water, shallow shoals and one small, avoidable rapid near the end. The Lower (section 2) has fun beginner whitewater with four major shoals, each having at least one Class II shoal. Bring a small cooler with no glass or guns. Masks are required on the bus and during check-in. Call for reservations.


706-795-3242
BroadRiverOutpost.com
---

Wild Animal Safari
Pine Mountain's Wild Animal Safari is one of the area's most popular attractions and offers a unique experience. From the comfort of your own vehicle, you can travel through their 3.5-mile drive and experience hundreds of animals. Get up close and personal like no other animal adventure. Many animals will come right up to your vehicle for a greeting. Come face-to-face with a camel, a watusi, a zebra or hand feed an American bison. You'll see elk, water buffalo, giraffes, and more running free. Wild Animal Safari has 75 species of animals and more than 450 of them on 300 acres. Families often say how big of a blast they have, how much they ooh-and-aah, and just break out in laughter. This is truly a fun family experience for all ages from child to Grandma and Grandpa.
Your purchase of admission into the animal park includes one complimentary guided bus tour. Buses do not run year-round. Check the calendar page for specific dates the bus is available.
Don't want to drive your own vehicle through? No problem. You can drive through the park in wild style by renting one of their Zebra Vans. Zebra vans are rented on a first come, first served basis — reservations are not accepted. Vans are rented for one trip through the park with a one-hour time limit. Each person riding in the van must have purchased the appropriate admission into the park. Please note the driver must be 21 and have a valid driver's license and insurance card.
Admission into the drive-thru animal park also includes admission into the animal walkabout. Before or after touring the drive-thru animal park, you can visit the animals in the walkabout. This is your chance to see more animals in a zoo-like setting. You will see Bengal tigers, peacocks, exotic birds, lemurs, alpacas, monkeys and much more. So hop out of your vehicle and stretch those legs and interact with more animals.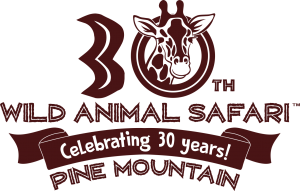 1300 Oak Grove Road, Pine Mountain, GA
706-663-8744
AnimalSafari.com/Georgia
Hours: 10 a.m.-6:30 p.m.