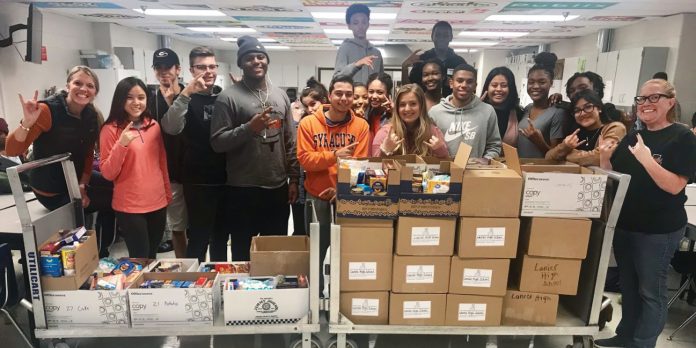 As we enter the holiday season it's important to take time to reflect on the true reason for the season. Sure, parties and decorations and carols are fun, but as we check off items from our list and gather together to celebrate the joys of the holidays, it's important not to lose sight of what's truly important this time of year: a charitable heart.
By Alicia Carter
Each year, we dedicate space in our Holiday Issue to highlighting local ways we can give back to our community. From donation and volunteer opportunities to helping provide gifts to children in need, there's no shortage of ways to contribute during the most wonderful time of the year. Here are four local organizations in need of support during the holidays and beyond.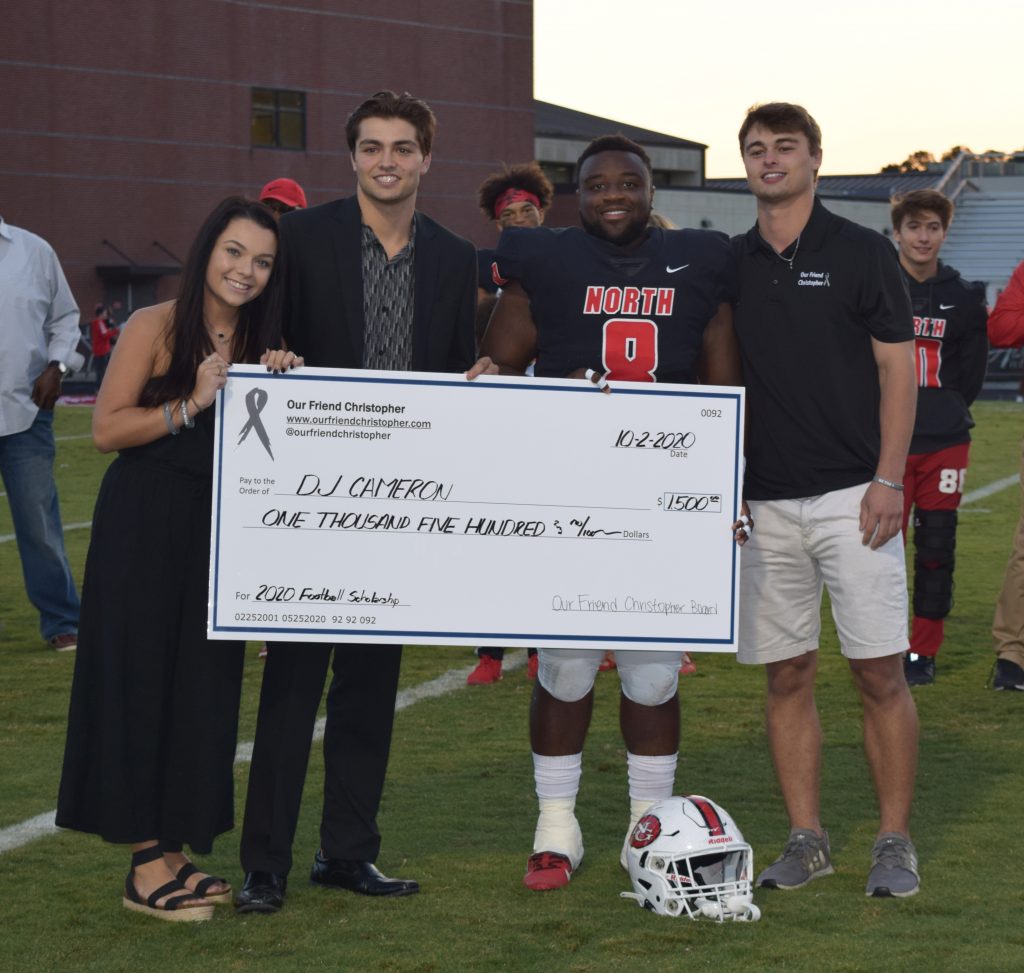 Our Friend Christopher
Local organization Our Friend Christopher was set up in honor of Christopher Miles, a standout multi-sport student athlete who was diagnosed with Stage 4 Glioblastoma, a type of brain tumor, after suffering a seizure just days after graduating from North Gwinnett High School. Despite the difficult news, Christopher was determined to continue living as normal a life as possible. He enrolled in Georgia Southern and did his best to balance his school work and social life while also traveling back and forth to Atlanta for chemotherapy and radiation treatments. He was determined to get the college experience and be with his friends. His determination is a testament to his fighting spirit.
Despite his courage and strength, Christopher sadly passed away on May 25, 2020. He was 19 years old. In order to keep Christopher's spirit alive and to give back to their community in his honor, Christopher's brother, Joshua Miles, and cousin Georgia Miles, along with his closest friends, Conner Small, Blake Dotson, Zach Mollette, Bryson Scruggs and Nicholas Pucciarello, rallied together to form Our Friend Christopher in June 2020.
Our Friend Christopher works to award annual monetary scholarships to senior football and/or basketball players from North Gwinnett High School in addition to other charitable activities in Christopher's name. The first scholarship was presented on Oct. 2 to Dwayne "DJ" Cameron, a North Gwinnett High School football player and former friend to Christopher. When choosing the scholarship recipient, the board members wanted someone who could not only benefit from the scholarship but who also embodied Christopher's spirit. They also consulted with Christopher's former coaches to help identify a list of athletes who best fit that criteria.
Going forward, Our Friend Christopher's board members will continue to award an annual scholarship funded through generous donations from the community. In addition, they hope to continue to spread awareness about Glioblastoma to the public at large. This group of young friends has no doubt made a lasting impact on the community.
As the board members say on the Our Friend Christopher website, "A star on the football field and basketball court, an exceptional student, and an amazing friend. He will always be remembered by those who loved him by many nicknames…Deputy, Tank, Legend, CMiles, Toph…but most people simply refer to him as 'our friend Christopher.'"
To learn more about Our Friend Christopher or to make a donation toward the annual scholarship, visit OurFriendChristopher.com.
---
Rainbow Village
Since 1991, Rainbow Village has worked to transform the lives of homeless families with children by providing a stable community and services that instill initiative, self- development and accountability for future generations. Their safe housing community features an all-inclusive campus of 30 apartment homes, a community center and playground. Onsite resources include workforce development, financial literacy and economic education, success coaching, and life skills workshops. There are also resources for children such as an early childhood development center, after school program, mentoring and summer/ holiday camps.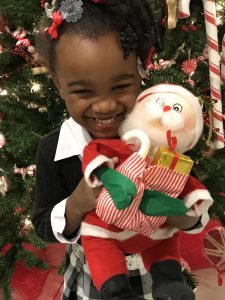 This season, consider giving to Rainbow Village's "Give the Gift of Hope, Help, Healing, Housing" campaign providing support for homeless families so they can enjoy the holidays. Your donation will help to provide household items, new beds, success coaching, family gift opportunities, and more to Rainbow Village's current and future families.
There are a number of ways to help, including donating gift cards. The majority of families at Rainbow Village are headed by single moms who don't always have the option of shopping for gifts for their children. Donations of gift cards in $25 increments gives them an opportunity to shop for and purchase gifts that will go under the Christmas tree, filling them with a feeling of both optimism and empowerment, making Christmas morning all the more special because they personally selected those gifts for their children.
Other options include donating toward the purchase of twin beds for children and adults who are moving into Rainbow Village; donating toward Success Coaching for a family; or donating apartment household supplies including bedding, pots and pans, dishes, towels, flatware and more.
For more information about Rainbow Village and how to donate, visit RainbowVillage.org.
---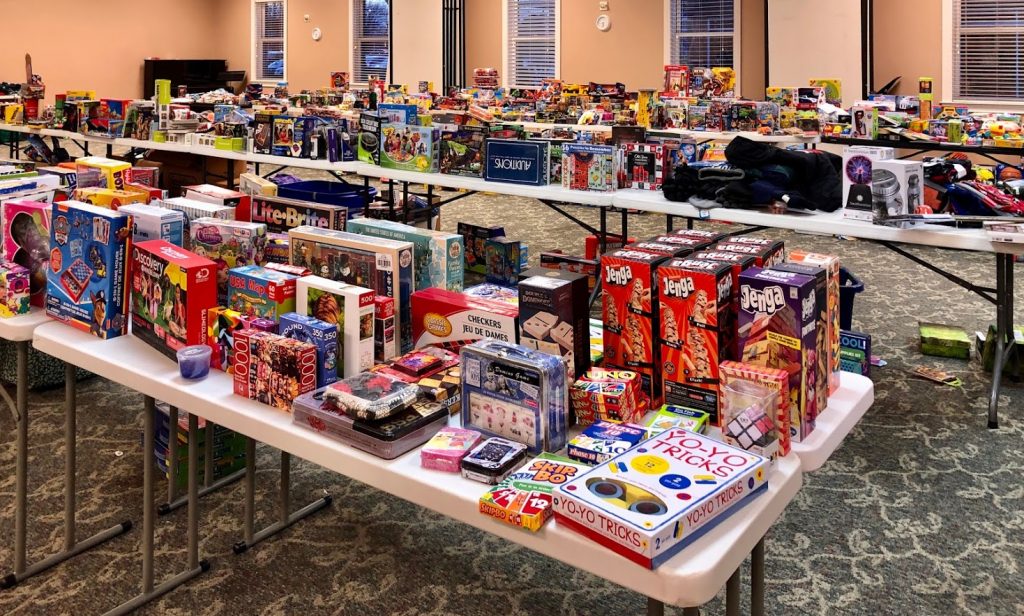 North Gwinnett Co-op
North Gwinnett Co-op continues its holiday mission to support our community with its annual Meal Box Program. Due to the needs of families following Covid-19, North Gwinnett Co-Op's food distribution is stronger than ever and they are attempting to distribute between 700-800 meal boxes for the Thanksgiving holiday. Options for how to donate to the Meal Box Program include: Donate the items needed for the meal box and co-op volunteers will assemble the box; make a donation of $50 to sponsor a holiday meal box; or pick up an empty meal box from the co- op, pack the box with the required items, and then return the packed box to the co-op. A list of required meal box items can be found on the North Gwinnett Co-Op website. This year, the meal boxes will be distributed in a Covid-friendly drive-by manner.
The North Gwinnett Co-Op is also hosting its annual toy giveaway, this year named in memory of Susan Roebuck, a champion in our community who advocated and served those in need. The Susan Roebuck Santa Shop will be held at Sugar Hill Church the week before Christmas and is an invitation-only event geared toward helping families in dire need, including families who have been vetted through the North Gwinnett Co-Op or recommended by school counselors. The co-op is currently collecting toys and gifts to make the Santa Shop a success. Gifts for all ages are needed, but especially teen gifts such as hair accessories, jewelry, make-up, baseball hats, gift cards and more.
For more information about North Gwinnett Co-Op as well as more detailed information about the meal box program and Santa Shop, visit NorthGwinnettCoop.org.
---
Hope Thru Soap
During a time when buzzwords like "self care" seem to dominate the general conversation about taking time to indulge in a little "me time" in between the stresses of parenthood, school or work, it's easy to forget that there are many among us who miss out on the very basics of care, such as personal hygiene.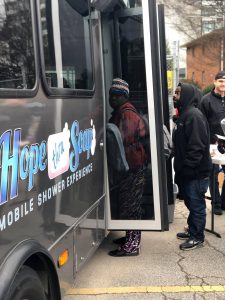 Enter: Hope Thru Soap, a mobile shower experience that provides a warm shower to the less fortunate and homeless throughout Atlanta. The need for a clean shower is often overlooked when thinking about how to give back to those in need, but the importance of basic hygiene is as necessary as food, clothing or a safe place to sleep.
Hope Thru Soap's shower trailer is equipped with two separate private showers with temperature- controlled water, heat and air conditioning. Guests are given a hygiene bag and towel. The organization also provides a mobile closet bus that provides men's, women's and children's clothing, along with socks, underwear and shoes. For those in need, Hope Thru Soap has teamed with local barbers to offer haircuts and a shave as a part of their offerings.
Pre-Covid, Hope Thru Soap would throw community block parties complete with music, cookout-style food, and the opportunity to shower and enjoy a hot meal in an inviting environment where guests were treated with respect. Following the pandemic, Hope Thru Soap shifted its efforts to address the critical needs of food and hygiene insecurity in our community and rallied to provide hygiene boxes, meals, face masks, hand sanitizer and more to our most vulnerable populations. They service areas in need throughout Atlanta each weekend.
To learn more about Hope Thru Soap and to make a donation toward its mission, visit HopeThruSoap.org or Facebook.com/HopeThruSoap.