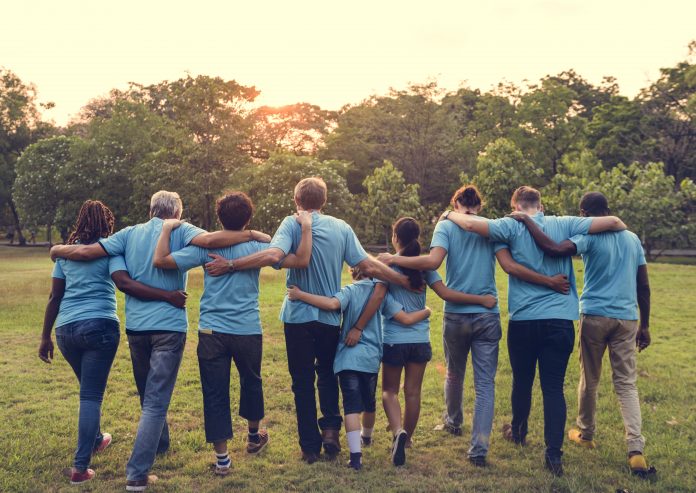 Adopt an Angel Tree Child from the Salvation Army
Through the Salvation Army Angel Tree program, donors can give joy to a child in need this holiday season. The program provides new clothing and toys for children of families in need. Found in local malls, companies, and churches, Angel Trees are decorated with numbered paper angel tags with the first name, age, and gender of a child in need of gifts. The Salvation Army depends on donations and volunteers to help provide gifts to thousands of children in need each year. To find a local Angel Tree, visit www.salvationarmysouth.org/angel-tree.
Be a Santa Photo Helper for Furkids
Furkids is a nonprofit organization that operates the largest cage-free, no-kill shelter in the Southeast for rescued cats and dogs. The nonprofit is also one of the only animal rescue groups in Georgia that encourages kids to participate in their volunteer projects. This season, Furkids seeks young volunteers to help pet owners stage their pets with Santa for a Christmas keepsake photo. Several helpers are needed at once — people to welcome, people to stage pets, people for photographing, and people for assembling the photos — oh, and dads to fill in as Santa! Helpers are needed the first three weekends of December and can sign up to volunteer at www.furkids.org/volunteer/youth-opportunities.
Donate or Volunteer for Friends of Disabled Adults and Children
Every year, FODAC helps thousands of adults and children with disabilities in need who are uninsured or underinsured. The nonprofit organization works to provide durable medical equipment such as wheelchairs and hospital beds at little or no cost to individuals with disabilities and their families. For every dollar donated, the organization is able to give away $12 of equipment. People looking to help can donate equipment or household items, lend a hand in the wheelchair refurbishing shop, or volunteer to work in the organization's thrift shop. www.fodac.org.
Donate to the Success to Succeed Foundation in Sugar Hill
The Success to Succeed Foundation is a nonprofit that offers low to free-of-charge, accredited counseling for veterans and their families that live in the Gwinnett County area. The nonprofit is also working toward growing and developing a transitional residents program that provides housing for veterans and their families as they are rebuilding both emotionally and physically. To learn more about volunteering or to donate please visit www.successtosucceed.org.
Help Homeless Families Feel at "Home for the Holidays" with Rainbow Village
On any given night right here in Georgia, there are as many as 27,000 homeless people on our streets and in our shelters and over HALF of those are children. According to the Georgia Alliance to End Homelessness, the average age of a homeless person is now 9-years-old. Duluth-based nonprofit, Rainbow Village is seeking to change those statistics. With the holidays rapidly approaching, Rainbow Village is seeking donations from individuals, organizations, civic groups and companies of gift cards, household items, art & craft supplies and monetary contributions to help make the recently homeless families they serve feel at "home for the holidays." Donations can be made online at www.rainbowvillage.org/donate. Rainbow Village also has a "wishlist" on Amazon for those who prefer to donate items directly to the nonprofit.
Want even more ways to give back? Check out 8 more ways to give back this holiday season.