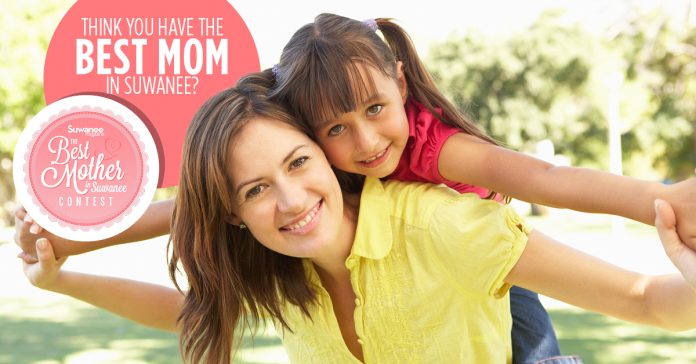 Do you think your mom deserves a day of pampering, shopping and relaxation? Being a mother is simultaneously the most rewarding and difficult role in life, and we hope that every mom feels celebrated this Mother's Day. Submit a short essay and tell us why your mother, daughter, sister, wife, grandmother or friend is the Best Mother in Suwanee! We will be accepting entries now through April 1st. The most deserving mothers will be chosen based on the content of the essay that tells why your nominee/mother should be selected. The winner will be notified shortly after the entry deadline and will be featured in the May/June issue of Suwanee Magazine.
To be eligible, mothers do not necessarily have to live within the city limits of Suwanee to win, but she must live in the vicinity of Suwanee or in a surrounding area. This includes: Suwanee, Lawrenceville, Buford, Sugar Hill, Duluth and Johns Creek.
Contest Winners Receive:
A makeover from a local salon
Gift cards to shop at local stores
Featured in the May/June issue of Suwanee Magazine
Submit your mom by April 1st with the form below!