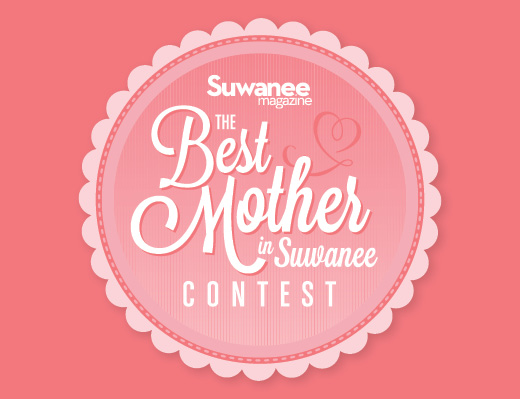 With 25 entries for this year's Mother's Day Contest it was hard to narrow it down to just three deserving moms. Everyone wrote in wonderful stories about their mothers, grandmothers or friends, and we believe every mom deserves recognition. Being a mother is simultaneously the most rewarding and difficult role in life, and we hope that every mom feels celebrated this Mother's Day.
Thank you to our wonderful sponsors for giving our winners the chance to have
fun, relax, shop, dine, and be pampered! The winners each received their own gift basket with a variety of prizes from businesses in the community, including:
RESTAURANT GIFT CARDS from

Bare Bones Steakhouse, Rico's World Kitchen and Tannery Row Ale House
SALON PRODUCTS AND GIFT CARDS from Just B Hair Salon, Bio Salon And Hairllucinations
GIFT CARD to shop at French Touch Boutique
A ONE HOUR MASSAGE from Licensed
Massage Therapist, Karen Krotz
TEETH WHITENING CERTIFICATE a "brilliant white smile" from Jennifer L. McCoy DDS, Cosmetic & Family Dentistry.
The winners received a spa day and makeover at Salon Greco European Salon & Spa in Suwanee.
One of our winning moms was unable to be featured in the magazine. To read all of the entries submitted, visit SuwaneeMagazine.com.
Patricia Osorio

Submitted by daughter,
Valerie Donaldson:
My mother, Patty, came to the US at the age of 23 from Peru. As an immigrant, she has risen to be one of the most respected individuals in her company. I remember her saying "If I can come to this country and make something of myself, then you as an American, born here, better make magic happen." She is a single mom, who works a 40-hour week; yet while we were growing up she never missed a single school event. She still does this with my younger brother: juggling between teleconferences and Cub Scout meetings. She is a loving daughter, who has cared for my grandparent for the last 19 years. She is a grandmother and part-time babysitter for my little boy – chasing him around the house, and teaching him to be bilingual. She is a sister who never stops supporting her siblings. She is a breast cancer survivor, who supports other women with their battle. She is a fitn
ess queen who lost 80+ pounds and continues to push herself daily to keep it off. Finally, she is MY best friend, constantly supporting me. She is the woman I admire to be everyday. She is my MOTHER. The best mother ever!
Submitted by daughter, Ashley Barnard:
My mom deserves to win "Best Mother" because she is everything I could ever hope to be. My mom followed her passion for interior design and was extremely successful, owning her own business for decades now. In December of 2013, my father passed away from cancer leaving my mom, my (now 15 year old) brother and I (now 21). When my dad was diagnosed, my mother leapt to his side, supporting and caring for him. For two years she cared for him before he lost his battle and she has been picking up the pieces of our family ever since. I have never met a more successful and strong woman as my mother, but I never knew how incredible she really was until I watched her lose her husband and the father of her children. She handled his death with more grace than there are words for and she is an inspiration to all. My mom has experienced more loss and pain in her life than anyone, but she never let that be an excuse to give up or to be anything less than an incredible mother. I hope one day I will be half the woman and mother she is.
Angela Cain

These amazing women have left a significant impact on their children, friends and family. We hope they enjoyed their day of beauty & fun – they deserve it!