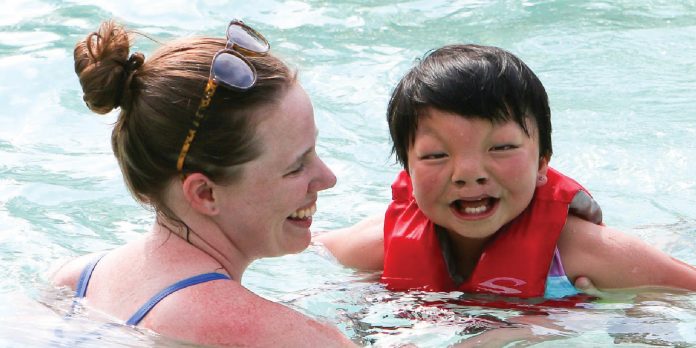 Camp Twin Lakes Will-A-Way serves children with a range of serious illnesses, special needs and other life challenges.
By: Alicia Carter
For many children, summer camp is a rite of passage. It's a weeklong adventure away from home where they can sleep in cabins, learn new skills and crafts, boat on the lake, zip line through trees and foster friendships that can last a lifetime. Summer camps promote independence, encourage a connection to nature, teach resilience and build self-esteem. With benefits like these, it's no wonder parents would encourage their kids to attend one if possible.
Imagine, however, that your child has significant medical needs and requires a level of care that is outside the realm of what a traditional summer camp can provide. Imagine that your child uses mobility devices such as a wheelchair, braces, prosthetics or crutches that make navigating the rugged terrain nearly impossible. Perhaps your child has strict dietary restrictions that would eliminate nearly all typical camp foods — or any other number of special needs that would likely make a trip to camp impossible.
Prior to Camp Twin Lakes, there was no single camp in Georgia for children with special needs. Without a permanent location, camps moved around from summer to summer with several camp organizers all competing over the same temporary spots. Noted Atlanta businessman and philanthropist Doug Hertz recognized this lack of adequate facilities to support camp programs for children with diverse needs. After his mother was diagnosed with cancer in the early '80s, Hertz attended a board meeting of Camp Sunshine, a summer camp for kids with cancer, that amplified his desire to help find a permanent location for this type of camp. After more than a year of searching and planning, Hertz called upon the support of Atlanta philanthropic groups and local business leaders to open Camp Twin Lakes in Rutledge, Georgia, in 1993.
Now, more than 25 years later, Twin Lakes has grown into the leading network of recreational, therapeutic and educational camps in Georgia, with camp locations in Rutledge, Warm Springs and Winder, and is one of only a handful in the nation designed exclusively for children with various medical needs. In fact, the nonprofit organization provides year-round, fully adaptive, and deeply impactful camp experiences to nearly 10,000 of Georgia's youth ensuring that no one misses out on the joys of childhood because of their circumstances. 
"My first summer I was paired with a cabin where one of our girls had just gotten a rotationplasty surgery on her left leg. She was super self-conscious and refused to ever take off her prosthetic," says Carole Lea Parker, who worked at Camp Twin Lakes' Rutledge location from 2016 to 2018. "By my third summer, not only was she super comfortable in her skin and would happily take off her prosthetic for things like going in the pool, but she was also sillier. She would sometimes joke, and use it as a hat, or if she really liked you, she would 'bless you with her nub.' The growth and confidence that I saw in her was amazing. The smile and confidence exuding from her was a powerful force. Camp made her not feel like an outcast and instead be proud of her body and all that it had overcome."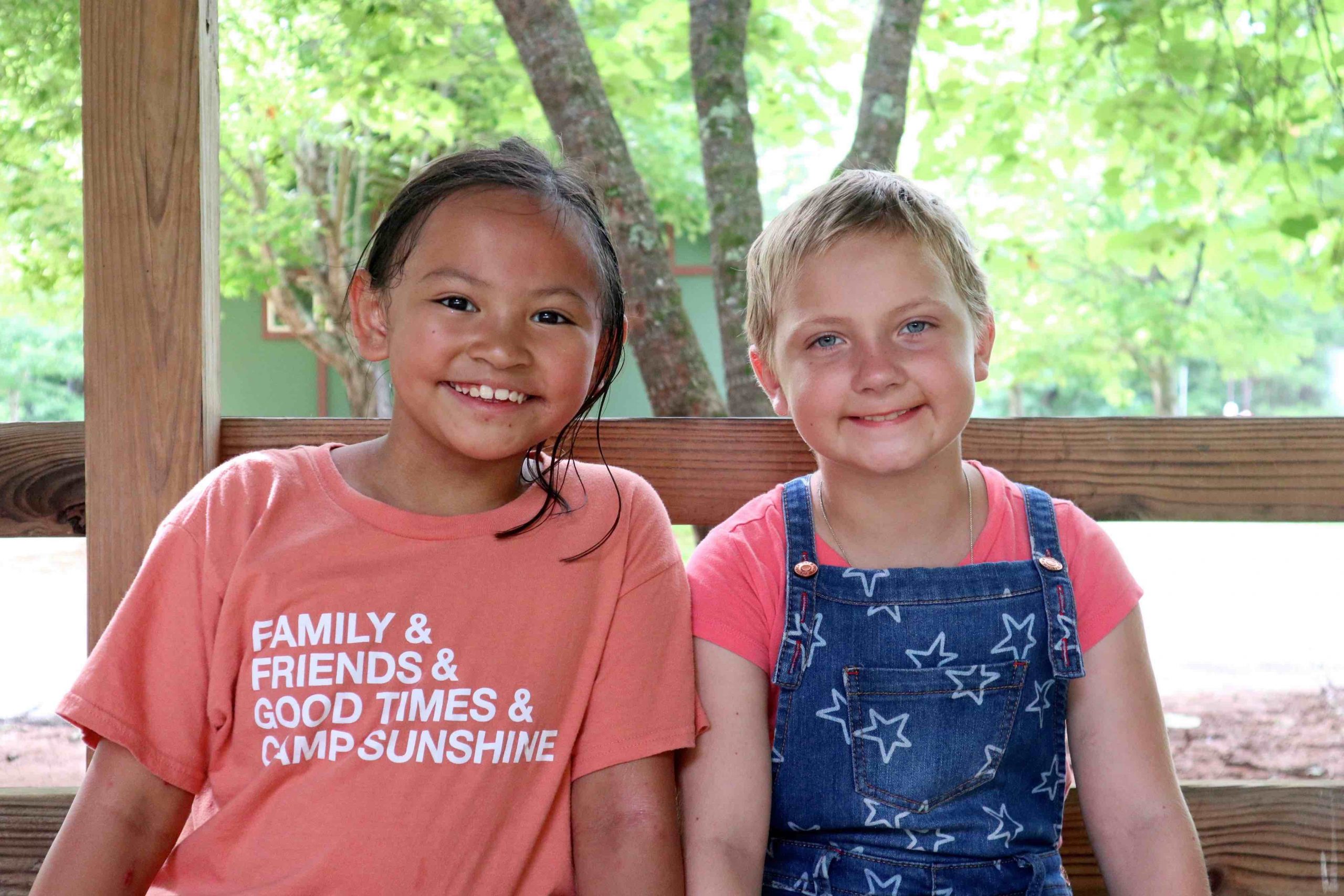 Home Away From Home: Will-A-Way
Only 25 miles north of Suwanee at Fort Yargo State Park in Winder sits Camp Twin Lakes's Will-A-Way location, a fully inclusive camp that serves children with a range of serious illnesses, special needs and other life challenges, such as heart defects, brain injuries, weight challenges, cerebral palsy, spina bifida, juvenile arthritis, foster care, celiac disease, diabetes, abuse and more.  These campers, who many times feel isolated at home, have the chance to meet and connect with kids their age who are facing similar challenges. As Camp Twin Lakes says in its messaging, the impact of camp reaches beyond one week, beyond the simple joys of childhood, and beyond fond memories of summer camp. It's truly life-changing for these kids, many of whom would never be able to participate in camp if one like this didn't exist, let alone meet a community of people who are just like them. 
The 100-acre campus is home to 19 cabins, which sleep about 14 campers apiece; a state-of-the-art swimming pool with a ramp for easy entrance, aquatic wheelchairs, and a water slide; a newly renovated arts and crafts building; gymnasium; lakeside amphitheater; as well as many adaptive activities such as zip lining, rock climbing, ropes course, horseback riding, archery, a wheelchair accessible garden and more. Will-A-Way also has an on-site medical lodge, known as the "health hut," where camp partners' medical staff can administer medication and address other needs to keep campers healthy and safe while at camp.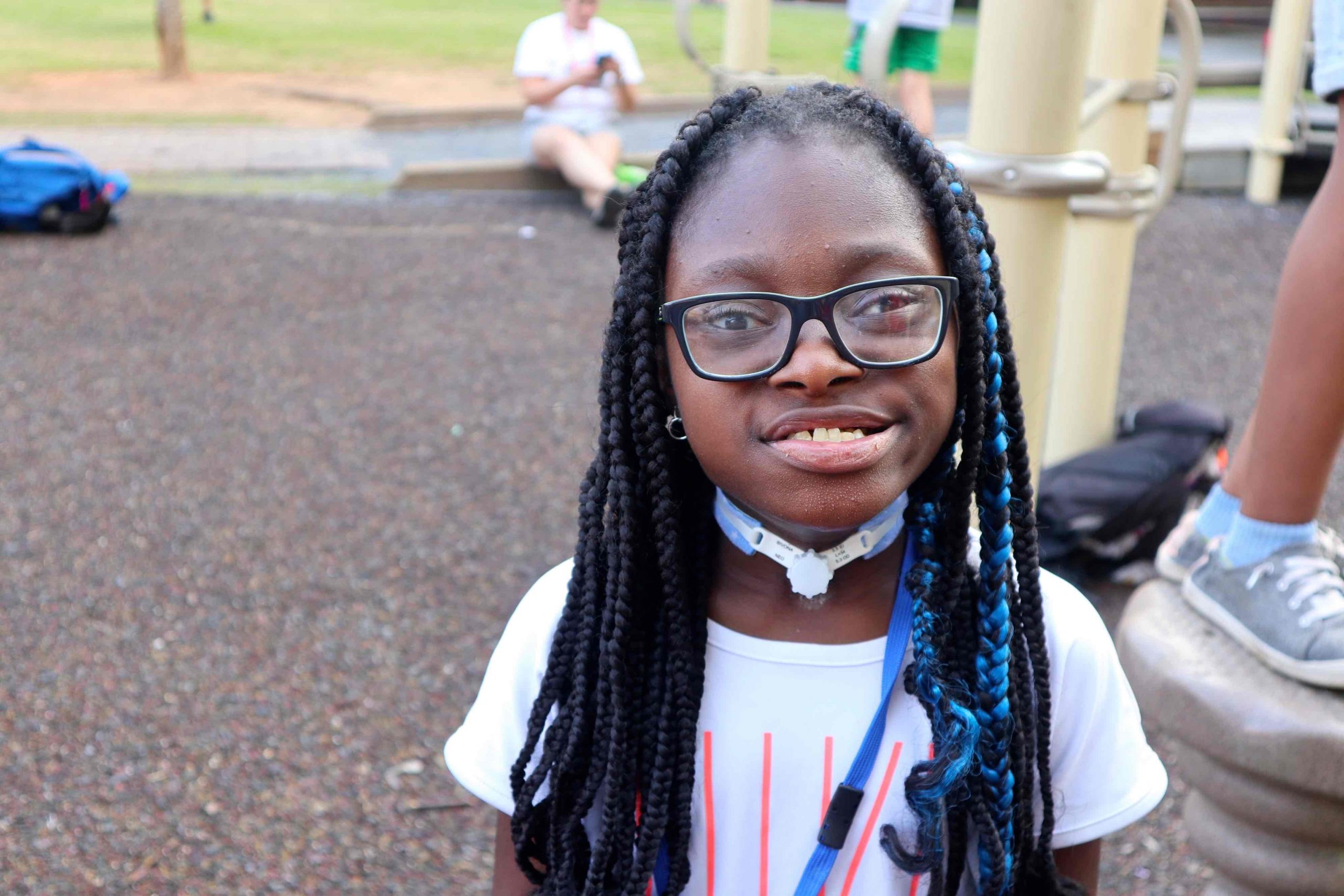 Accessible in All Ways
Many families of children with diverse needs are met with a lot of financial strain. Between doctor visits, hospital stays, therapies, medications and more, the cost to raise a child with special needs can be astronomical. Sending a child to camp should not be a financial burden for parents. While Camp Twin Lakes estimates the cost for each camper to be close to $1,000, the support of generous donors and partner organizations funds the Camper Scholarship Program, which allows each child to experience camp at little to no cost to their families. 
"We subsidize 70% of each camper's cost through our Camper Scholarship Program, and our partner organizations are responsible for the remaining cost," says Brittany Dubay Gaddis, Camp Twin Lakes' Marketing and Communications Specialist. "Most of our campers attend camp at no cost at all! Our goal is that camp would be as financially accessible as it is physically and medically accessible."
To help care and mentor the nearly 10,000 children and young adults who attend camp each year, Camp Twin Lakes relies on about 3,500 volunteers, which include doctors and nurses, who donate their time at the camps. There are a variety of volunteer opportunities for groups and individuals with a range of interests and abilities, including camp counselors, corporate work days, special events and more. Former campers have even returned to camp to serve as counselors. "Our biggest need right now is for volunteer counselors, especially males," says Gaddis. "Don't worry — you don't need any special medical knowledge to volunteer."
So what does a camp like this mean to a child living with extraordinary needs? In a world that often ostracizes people who are different from us, Camp Twin Lakes welcomes them with open arms, offering a place where they fit in and are able to experience the joys of summer camp no matter their needs. Here, their challenges are no longer limitations. At Camp Twin Lakes, they become limitless.

Camp Twin Lakes Will-A-Way is located at 210 S. Broad St. in Winder at Fort Yargo State Park. For more information or to learn how you can volunteer, call 770-867-6123 or visit CampTwinLakes.org.