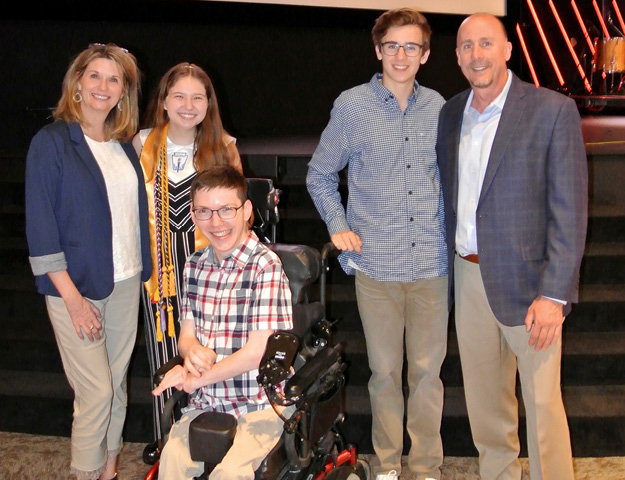 This year, Kevin, Donna, and Parker O'Brien presented two North Gwinnett High School graduates with the Cooper O'Brien Scholarship Award. The award is given to seniors from North Gwinnett each year in honor of the O'Brien's son, Cooper, who lost his battle with Clear Cell Sarcoma in 2014 at the age of 14.
Students Madeline Franz and Aiden Brooks were interviewed by Kevin and Donna O'Brien along with a scholarship committee. The $3,000 scholarships were awarded to each student for facing adversity or hardship with perseverance.
Madeline is attending the University of Georgia and will pursue a career as a Psychologist. She was involved in many leadership activities at North Gwinnett and Gwinnett Church and is an Honor graduate.
Aiden will be attending Georgia Gwinnett College and pursuing a career as a Youth Pastor. While at North Gwinnett, he belonged to the FCA club and is a small group leader at Gwinnett Church.
For more information about the Cooper O'Brien Scholarship, visit CoopersCrew.com.