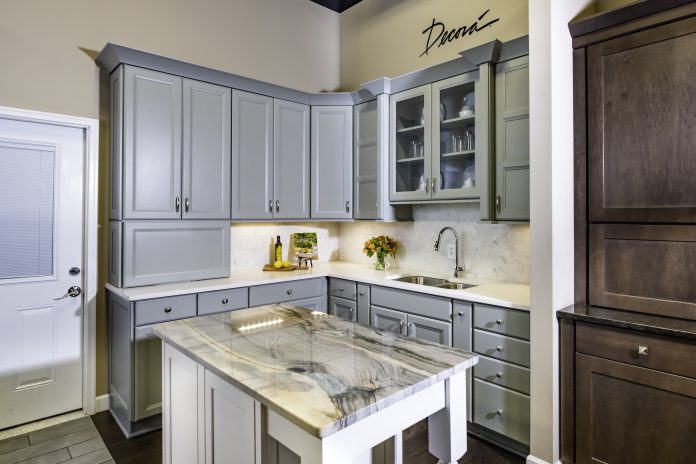 Local flooring contractor Atlanta Flooring Design Centers provides quality products and excellent service to DIYers, contractors and builders across the Southeast.
By: Hannah Gasaway | Photos by Lauren Liz Photo
Located in Suwanee, with additional locations across the Southeast, Atlanta Flooring Design Centers (AFDC) is both a commercial and residential flooring contractor. A respected name in the floor covering industry since 1985, AFDC offers quality products and excellent service and pricing to the Southeast. They are dedicated to their customers and their concerns. Whether it's new construction, renovations or tenant improvements, AFDC can provide the flooring, cabinet, and countertop solutions needed for your project. The statement they stand behind is, "To listen to our customer's needs, then professionally provide service and material at a great value. Honoring God and always treating others as we wish to be treated." AFDC's Marketing Specialist Hannah Gasaway chatted with the Atlanta Flooring team about their new showroom, how COVID has impacted business, and their recent expansion.
WHAT MEASURES ARE ATLANTA FLOORING DESIGN CENTERS TAKING TO KEEP THE SHOWROOM SAFE FOR CUSTOMERS?
Atlanta Flooring Design Centers has joined the campaign Georgia Safety Promise. We are providing face masks for our customers, wearing them upon request of the customer, sanitizing surfaces, maintaining six feet apart from customers, and using electrostatic spraying to help keep the showroom safe. We have also started providing electrostatic spraying as a service to other businesses, churches, and schools in the area to help keep their area safe.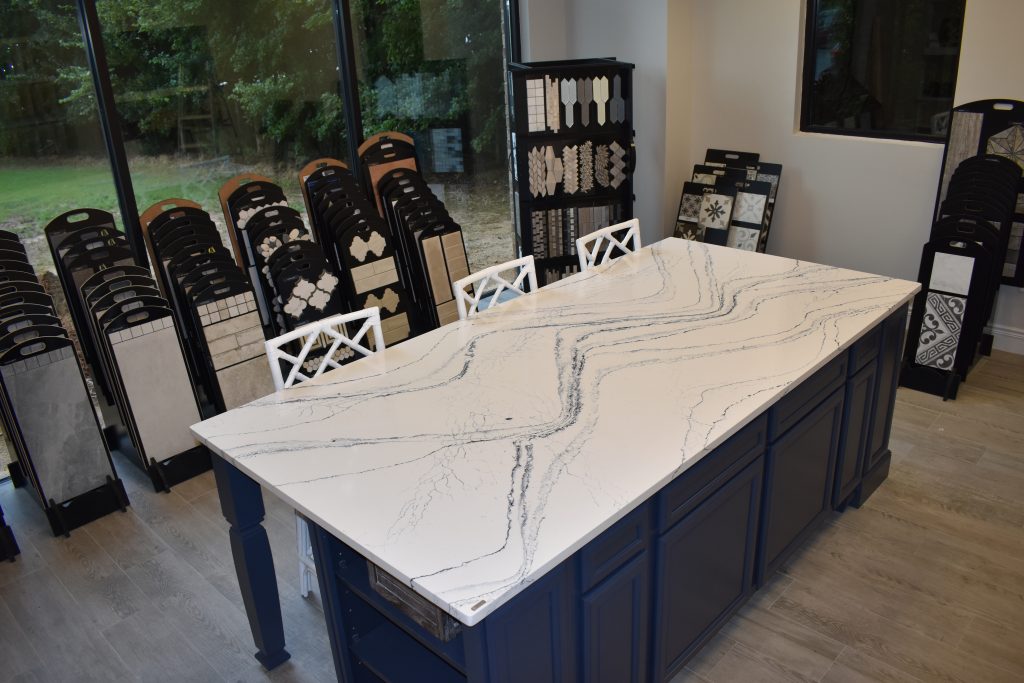 WHAT ARE THE DIFFERENT DIVISIONS WITHIN ATLANTA FLOORING DESIGN CENTERS?
The three divisions we have are retail, builder, and commercial. Retail is for the people who want a flooring upgrade in their house with the full experience. They can walk into our showroom, pick out flooring with our sales representatives, and then we will install it into their homes. Our builder division, which is our largest segment, is working with new homes being built. Our main customers are D.R Horton, Century Communities, Paran Homes, Rockhaven, and O'Dwyer Homes. Commercial is for larger projects like hospitals, schools, large businesses, and hotels. Some of our projects are working with people like the University of Georgia, CDC, Georgia Aquarium, SunTrust, Atlanta History Museum, Kroger, Walmart, Toyota, Georgia Tech, and many more.
I HEARD THE SHOWROOM JUST HAD A RENOVATION. CAN YOU TELL ME WHAT INSPIRED THESE CHANGES?
We wanted to open the layout of the showroom to make the space look brighter and easier to navigate for our customers. Our new showroom also displays installations of new products that are on trend, yet transitional.
HOW DO I SCHEDULE AN APPOINTMENT WITH THE SHOWROOM?
To make an appointment, you can simply go to the website, AtlantaFlooringDesign.com or call the showroom at 770-476-8306. However, appointments are not necessary to visit our showroom.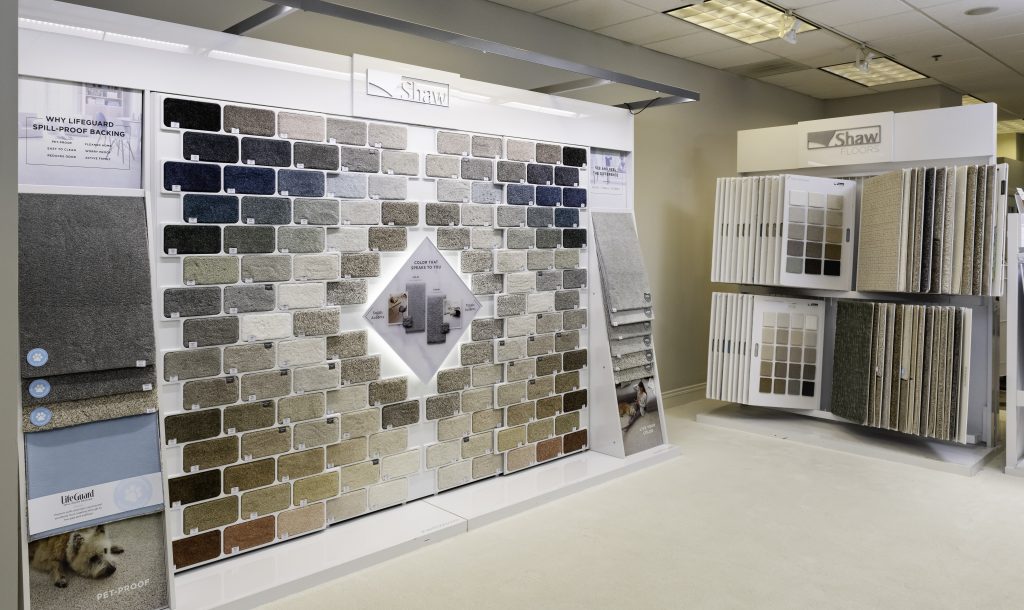 SINCE MANY OF THE LEADING FLOORING SUPPLIERS COME TO ATLANTA FLOORING OUTLET WITH EXCESS INVENTORY AND SPECIAL BUYS, DOES THIS MAKE IT MORE ACCESSIBLE TO BUDGET-FRIENDLY BUYERS OR THOSE LOOKING FOR A DIY PROJECT?
At Atlanta Flooring Design Centers, we take pride in our relationships with our suppliers and in the unique market we are in today, it is more important than ever. In fact, we will be opening an almost 20,000-square-foot, fully stocked outlet in the next 60 days in Buford near I-985 and HWY 20. All our suppliers believe the DIY market for all flooring products, including carpet, will see incredible growth with all the at-home projects everyone has undertaken. The strength of our supplier partnerships translates into incredible opportunities for our customers. We also create excess inventory through our builder and commercial divisions. The values will be incredible!
DURING THE PANDEMIC, HOW HAS ATLANTA FLOORING DESIGN CENTERS HELPED TO MAKE SURE THAT THE INSTALLATION PROCESS IS SAFE FOR INSTALLERS AND CUSTOMERS?
We are following the CDC's instructions by providing our installers with masks and requiring that they wear them during the installation process, maintaining social distancing, and checking temperatures. We have a running log where we keep our installers' temperatures the night before/ morning of the project. Prior to the installation, we also reach out to the homeowner to make sure that no one in their household is Atlanta Flooring Design Centers' new showroom displays on-trend products. showing symptoms for COVID-19 or has tested positive.
Atlanta Flooring Design Centers is located at 3665 Swiftwater Park Drive in Suwanee. For more information call 770-476-8306 or visit AtlantaFlooringDesign.com.