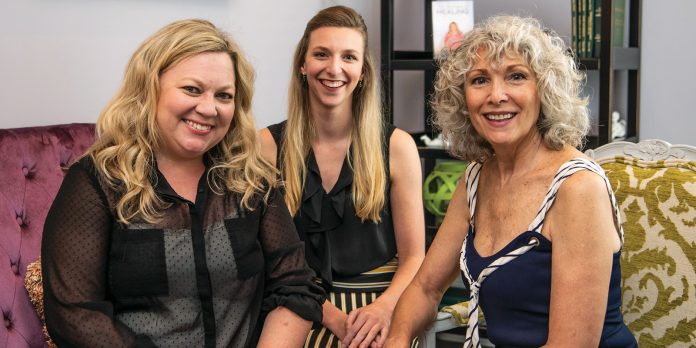 Dr. Lauren Millman brings a unique chiropractic approach to her Suwanee practice that helps patients experience new levels of health and healing.
By: Alicia Carter | Photos by Karl Lamb
When you think of a trip to the chiropractor, you may think of a doctor aggressively cracking and popping your back and joints working to alleviate that nagging back pain. At Suwanee Spine & Healing Center, however, Dr. Lauren Millman uses a gentle touch that puts her patients at ease. From the moment you walk in the door of Suwanee Spine & Healing Center's new office, you are greeted with the calming scents of aromatherapy and a soothing atmosphere that offers a feeling of relaxed luxury suitable to Dr. Millman's approach and presence.
Dr. Millman greets her guests with an infectious smile. Her down-to-earth confidence is felt in every corner of her practice and her enthusiasm is palpable when she talks about helping her community experience new levels of health and healing. It's clear that chiropractic is her passion and it shows in her success. After eight years in business, Suwanee Spine & Healing Center boasts a high retention rate, meaning those who started care with Suwanee Spine have continued for several years because of the level of care they receive. Dr. Millman says her patients stay with her "not because they continue to be in pain, but rather they have reached a level of well-being that they want to continue."
"Our patients often say that we treat them like family," Dr Millman says. "Just like you would get your teeth cleaned by your hygienist every six months, we believe in period maintenance care to continue the health that was achieved. Our patients see results, are treated with first-class care, and now that we've moved into our new location, do so in a first- class facility."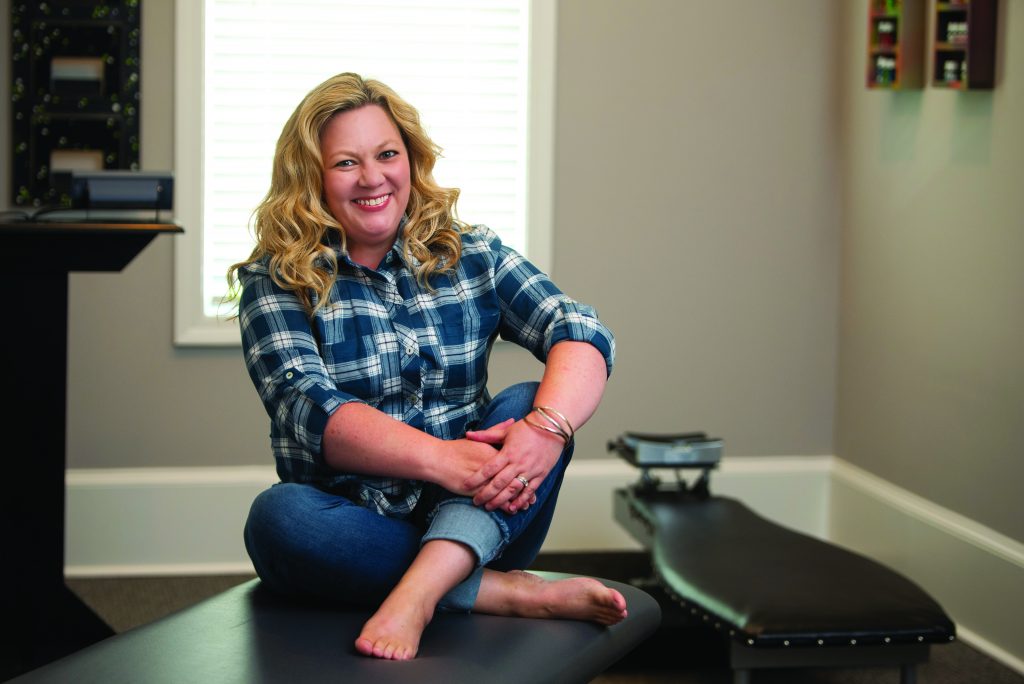 Building a Passion for Care
A Florida native, Dr. Millman received her bachelors in Community Health at the University of North Florida and her doctorate at Life University in Marietta. She continued additional training in the specialized chiropractic technique QSM3 (Quantum Spinal Mechanics), a certification held by less than 60 doctors worldwide that is based on releasing what holds the body in its stressed, misaligned position. She practices this technique at Suwanee Spine & Healing Center, which she opened in 2012. There, her team blends the unique QSM3 chiropractic care with other holistic, complimentary services to maximize their patients' overall healing experience.
While she's had great success as a chiropractor, it wasn't always her dream to become one. "I had been exposed to chiropractors in various forms growing up, but I never thought I would become one. Truthfully, I had ambitions to become a writer," she says. "When I was in college, I worked for a chiropractor, who just so happened to be my older sister. What seemed like a great job opportunity quickly grew into a passion once I saw so many success and miracle stories unfold before my eyes. I was fascinated how much people were helped and lives changed by something as simple as a chiropractic adjustment. I have said many times that I feel chiropractic chose me, I didn't choose it."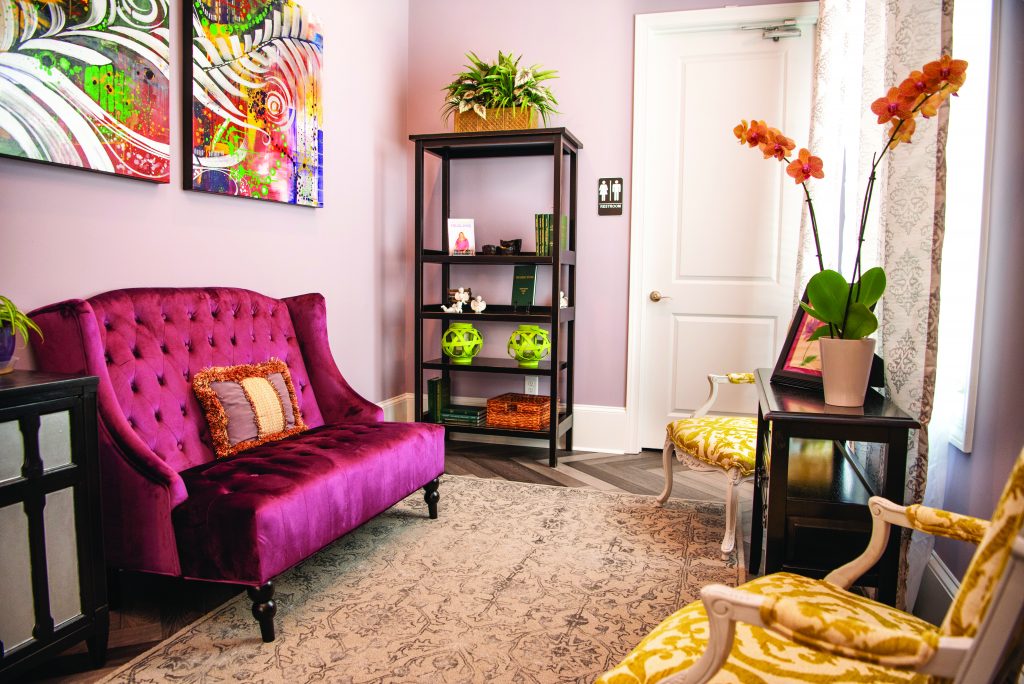 Whole Health Practice
Suwanee Spine & Healing Center offers specialized corrective chiropractic care in the form of the QSM3 technique and naturopathic services. They specialize in improving the physical structure of the body, including alignment and balance, and offer nutritional programs and assistance with health challenges through natural methods. Their onsite naturopathic doctor, Dr. Gayle Mack, specializes in nutritional and supplementation guidance through quality products. "Our services not only address the physical body and eliminating or reducing physical pain or discomfort, but also the mind and spirit," Dr. Millman says. "Healing often occurs on many levels."
In this spirit, Dr. Millman and her team customize their services to the person. "There is no 'one size fits all' approach," she says. "Some patients come in wanting only our chiropractic services, others are looking just for nutritional guidance, and some are looking for a more all encompassing approach. Everyone's needs are different."
To assist her patients in meeting their health and wellness needs, Suwanee Spine & Healing Center also offers educational opportunities to help the community to be informed consumers. "In addition to offering our healing services, we are also passionate about non-toxic living," Dr. Millman says. "One of the reasons why we expanded into our new larger facility is so we could host more informational classes on healthy, non-toxic ways to keep you and your family healthy. We are passionate about quality essential oils and toxic-free living and we are continuing to add more classes on these topics."
If you're looking to experience new levels of health and healing, Suwanee Spine & Healing Center is here to help you meet your goals. Dr. Millman and her team are passionate about what they do and offer a number of services that help their community thrive. "We want our patients to not just feel better sometimes but feel better all the time."
Suwanee Spine & Healing Center is located at 4300 Westbrook Road, Building E, in Suwanee. For more information, call 678-765-8494 or visit SuwaneeSpine.com.