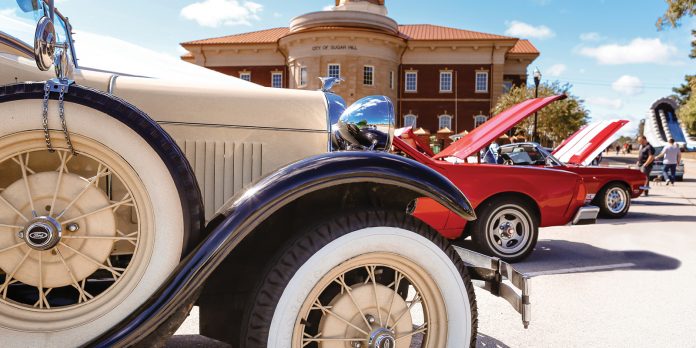 It's finally the time of the year when the temperatures and leaves are falling. Days are shorter, nights are longer, and we all find ourselves looking for activities to stay busy. During these still confusing and unprecedented times, sometimes it's a struggle to find unique and fun things to do for date nights, family outings or even just getting out for some fresh air. Downtown Sugar Hill invites you to join us for some fun, relaxing and maybe even educational opportunities this fall!
The Car Show
The Sugar Hill Business Alliance will host a car show on Saturday, October 17, from 10 a.m. until 4 p.m. in the heart of downtown Sugar Hill. Cost to enter a vehicle is $25 and all types (classic, muscle, creative, and more!) are welcome. All are invited to walk around the car show to experience the sights and sounds of revving engines!
Downtown Walking Tour
The crisp fall weather is the perfect time to enjoy a walking tour of downtown Sugar Hill! We suggest starting at the E Center Gym and making your way down West Broad Street. While enjoying the shops dressed for fall be sure to stop and admire the new bronze goldminer statue and water feature in front of the Broadstone at Sugar Hill. At the corner of Church and Broad streets, enjoy the new community park built by Broadstone. Across the street, remember our country's fallen heroes at the Veterans Memorial. Finish up your walking tour with a history lesson at the Sugar Hill Historic Cemetery. No walking tour is complete without an impulse purchase or a snack so on your way back to the car be sure to explore what our downtown shops and restaurants have to offer.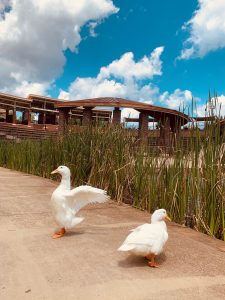 Visit the Ducks
The pond behind the E Center located in downtown Sugar Hill recently became home to four new feathered friends! A special thank you to our community for assisting in naming our new downtown ducks. We invite you to come down to the lake to take a stroll and meet our ducks. If you come during business hours you can even stop by Customer Service located inside City Hall or the E Center Gym's front desk to purchase duck food to take to the pond with you. We do ask that you respect our ducks' space and diets by approaching them slowly and only feeding them the food that we provide. Come on down and take a duck selfie, they'll be all the rage this fall!
Virtual Events
Keep an eye out for upcoming virtual events on the city's webpage and on social media.