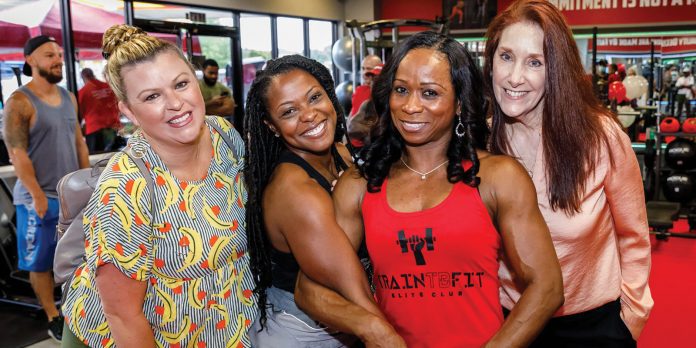 Owned by a national physique model and personal trainer Marcel Mayfield, Train TB Fit aims to become a premier destination in the region for individuals looking to elevate their overall health and well being.
"My goal is to really offer something different than what is offered in most of the other gyms around here," said Mayfield, who recently turned 50. "I want to not only contribute to the growth of people already into fitness, but I want to work with children, as well as assist senior citizens and stay-at-home moms. It is all about improving their quality of life and sharing knowledge. A lot of people don't know what to do or where to start, so I want to teach them."
Train TB Fit Elite Club is not only equipped with some of the top workout equipment, but the ambience makes it a unique and attractive visual experience to newcomers – lined with mirrors and dawning bold red and black throughout. The gym will be offering an array of programs, including 1-on-1 training, group training, small classes and general memberships. It will also occasionally host notable fitness influencers and experts to connect with gym goers.
Prior to opening her gym, Mayfield was an award winning physique model at national competitions, as well as a top trainer at Gold's Gym at Hamilton Mill in Dacula. It is very common to see her outperforming trainers and gym-goers half her age. She is well versed on addressing the challenges and the needs of clients, male or female.
"Most of the time, people will say, I work too much or I don't have time. I always say it's all about priorities. You have one life and why not try to live your best life," she said. "Once you decide to go for it, commit to the process and trust the process, it can be done. I have proven it over and over again throughout the years."
She continued – "My vision is to impact the world and create a strong legacy. I plan to have multiple Train TB Fit Centers. To me, it is bigger than working out. It is about networking, working together with small businesses, engaging with the community and paying it forward."
For more information on Train TB Fit Elite Club, visit traintbfit.com or call 678-878-3400.