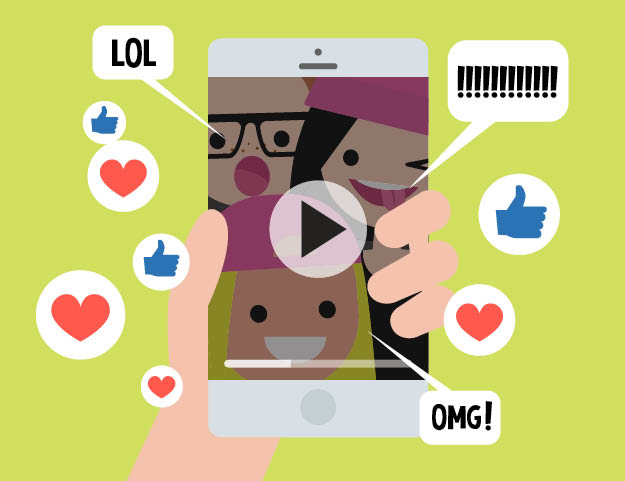 Here are some helpful questions to ask yourself to help decide if your kids are ready for social media profiles.
By: Laura Lebovitz | LAMFT at Grow Counseling
If you are the parent of a teenager, or your kid just wants to be a teenager, you've probably been asked about a variety of social media apps. Of course you want your kids to be able to connect with friends and feel part of their peer group. However, with all the concerns about kids and their online safety, it can be overwhelming to decide when your kids are ready to start using social media. As a parent, you try your best to prepare your kids for important new life experiences such as their first day of school, first sleepover with friends, and the cyber world is no different.
Are they old enough?
To minimize children's exposure to inappropriate content, many social media sites have an age requirement. Most social media companies have a minimum requirement of age 13. But, while the social media site might advertise that it is appropriate for someone your child's age, you might disagree. Check out example profiles and pages for each social media website or app before allowing your kids to join. Doing preliminary research will help you make an educated decision whether or not your child is mature enough to use the platform. You are the best judge of your unique child. Different technology and apps may allow your kids to have personal profiles or internet access without you realizing it. Familiarize yourself with your kids' technology products (this includes smart phones, tablets, e-readers, watches and other mobile devices) to make sure you are aware of when, where and how they get online.
Is it private enough?
Privacy settings are very important to set up before your kids begin to use any social media. The default profile setting for most social platforms is public. So, make sure you know how to change profiles to private so that your child can only connect to people who you know. It is also important to familiarize yourself with parental controls that you can put on your kids' computers and phones. This way you can monitor for any inappropriate behavior while your kids are accessing their social media accounts and using the Internet. If you are not tech savvy, consider investing in a filtering software like Net Nanny, Circle with Disney, or My Mobile Watchdog to help monitor your kids' behavior online.
What are the rules?
Agree on ground rules ahead of time for healthy use. Clearly go over these rules and expectations before creating any profiles to avoid any confusion in the future. A helpful rule could be that you have full access to your kids' profiles and can take a look whenever you wish. That way you are able to be aware of the sites they are frequenting and see who they are connecting with online. Just like any other house rules, lay out clear expectations and consequences for what will happen if the rules are not followed.
Are you a good role model?
Watch your use in front of your children to teach them examples about healthy limits to screen time. Set a priority about having screen-free nights where they can connect with their friends and family away from any electronics. Have family conversations about what conversation topics are public and what should be kept private.
---
Laura Lebovitz is a licensed associate marriage and family therapist that works in the Suwanee area at GROW Counseling. She received her Masters of Family Therapy from Mercer University School of Medicine. She works with children, adolescents, young adults, and families dealing with a variety of concerns. She specializes in working with anxiety, autism, self-harm, life transitions like divorce, and building healthy relationships within families.