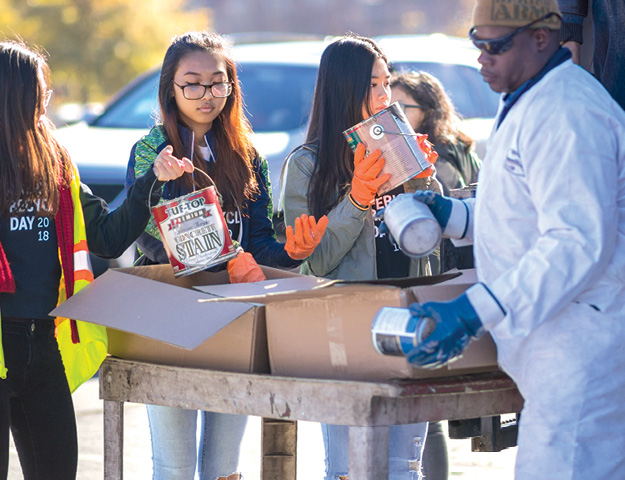 In celebration of America Recycles Day 2018, Gwinnett Clean & Beautiful and Gwinett County Solid Waste Management teamed up to host a community recycling event at Coolray Field on November 17th. Over the course of three hours, about 140 volunteers served an estimated 4,000 residents in the recycling or safe disposal of difficult to recycle items that are not accepted curbside in Gwinnett County.
"As a proud Keep America Beautiful affiliate, we always strive to serve as an example for other environmentally focused nonprofits to follow," said Schelly Marlatt, Executive Director for Gwinnett Clean & Beautiful. "This year, we served nearly 900 more residents and processed more recyclables than last year's event. We're making an impact and touching more lives and that's an amazing feeling."
The event also saw to secure the shredding of over 41,000 lbs. of sensitive documents, and the 6,500 gallons of paint that were collected will be used to help support Global Paint for Charity. This organization's mission is to recycle leftover paint and reprocess and distribute it to vulnerable families and individuals in order to change lives and beautify underserved communities around the world.