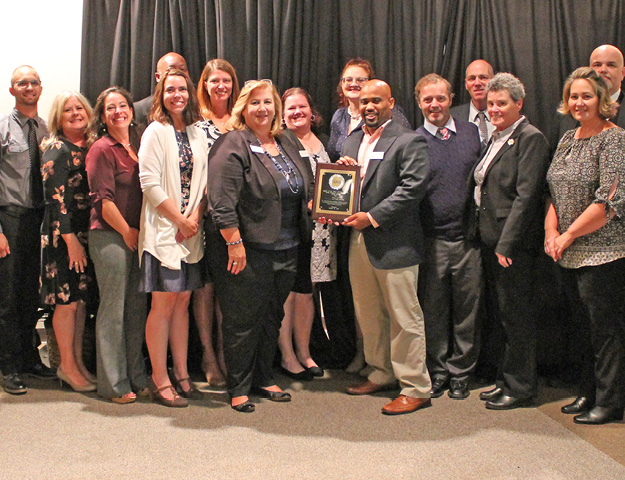 Gwinnett Parks and Recreation was named the 2018 Agency of the Year in the 50,000 and overpopulation category by the Georgia Recreation and Park Association. The award recognizes excellence and leadership in providing quality recreation programs, parks, and facilities that enhance the quality of life in communities.
In addition to the agency award, Gwinnett Parks and Recreation employees and community partners were also award recipients. The Volunteer Award was presented to Liberty Mutual and Safeco Insurance Company's Serve with Liberty program for completing 1,122 hours of service in the last six years in Gwinnett County parks.
Monte Harpe received the Distinguished Professional Administrator Award for his dedication to the field of aquatics and his work in the community. The Roy A. Hammond Leadership Award was presented to Chris Minor, Deputy Director of Parks and Recreation, for his leadership and vision, inspiring success in his team, organization and the community. The Hammond award is given to those who embody what a recreation and park professional should be: a leader who enjoys the special privileges of complexity, ambiguity, and diversity. For more information on the GRPA, visit grpa.org.