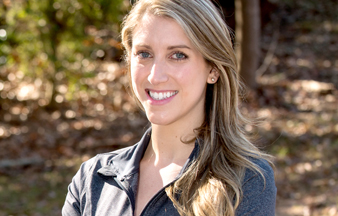 By: Rachel Pillow
Managing Editor
As the chill of winter starts to wear off we all get excited for warmer weather and longer days. I always know when spring is coming because a cluster of yellow tulips that the previous owner planted, pop up in our backyard. I'm thankful that whoever lived in our house before us knew how to garden because I definitely don't have a green thumb (despite what my craft/garden/DIY Pinterest boards might lead you to believe.)
Spring also means that festival season is quickly approaching! Soon, Suwanee Town Center Park will have events nearly every weekend. There is a lot to look forward to, from: a black tie affair for the arts with "Guess Who's Coming to Cocktails" to lots of runs for great causes; the return of Food Truck Fridays; Suwanee's Big Cheesy Fest; and the award-winning Suwanee American Craft Beer Fest on March 19th!
In this issue you will find an exclusive Suwanee Beer Fest Guide with highly-anticipated information about what to expect at the 6th annual event. The festival organizers are confident that this year will be their best yet – which is hard to imagine that what has been dubbed the "best festival in Gwinnett" could get any better. But, they are improving the overall festival experience by altering the layout and using more of the park, in order to allow for more space, shorter lines at beer tents, and more restrooms. It's a craft beer experience and St Paddy's celebration unlike any other and all for a good cause too! Check out the guide on page 52 to learn more about the event and benefiting charities, Kingdom Kids and Cooper's Crew.
For all the "under 21" kiddos there's a lot to look forward to this year too! Our Camp Guide (page 23) is jam-packed with over 30 awesome day and overnight camps. Whatever your child's passions and interests are, there is sure to be a camp suited just for them. I'll never forget the experiences I had as a camper and later as a counselor. As a kid, camp pushed me out of my comfort zone, but gave me memories I'll cherish forever. And as a counselor I loved having the opportunity to watch kids transform throughout the week from being timid or shy, to confident and believing in their own capabilities.
We hope that you enjoy our Spring issue and we can't wait to see you soon at a Suwanee event. As always, we value your feedback and look forward to hearing from you, so feel free to email me with your thoughts, questions or comments anytime.
-Rachel