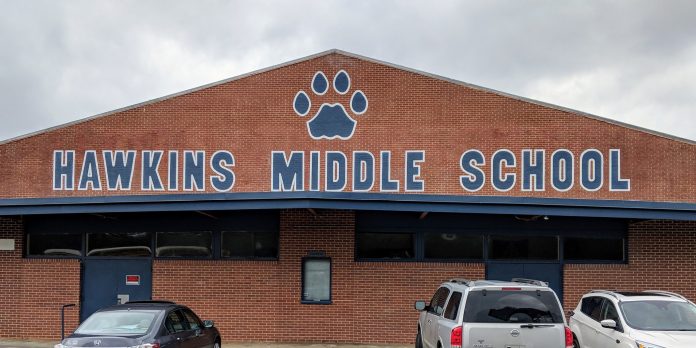 Celebrate spooky season with a self-guided tour of 4 of the local filming locations for Netflix's hit show "Stranger Things."
By Alicia Carter
Over the last decade, Georgia has grown into one of the country's top movie-making capitals. A number of productions have filmed here in Georgia, including the TV shows "Ozark," "The Walking Dead," and "Vampire Diaries," along with movies like The Hunger Games, Captain America: Civil War, and I, Tonya, among many others. While filming locations have been scouted all across the state, it's not uncommon to drive through Gwinnett County and see those coded yellow signs marking filming locations, or to find yourself taking a detour to work because a downtown area has been blocked off for filming.
Perhaps the most popular recent show filmed in Georgia is the Netflix smash hit "Stranger Things." Many of the key filming locations actually took place in Gwinnett County and nearby cities, including Starcourt Mall, aka Gwinnett Place Mall, the main setting where most of the action took place in Season 3, and Stone Mountain Cemetery, the location of the heart-wrenching scene in which Max reads a touching letter at her brother's gravesite in Season 4.
In celebration of the impending spooky season, we've highlighted four local "Stranger Things" filming locations that you can visit. So grab your friends, pack a few Eggo waffles, and get ready to relive your favorite '80s nostalgia mixed with supernatural fun — just be sure you don't get stuck in the Upside Down.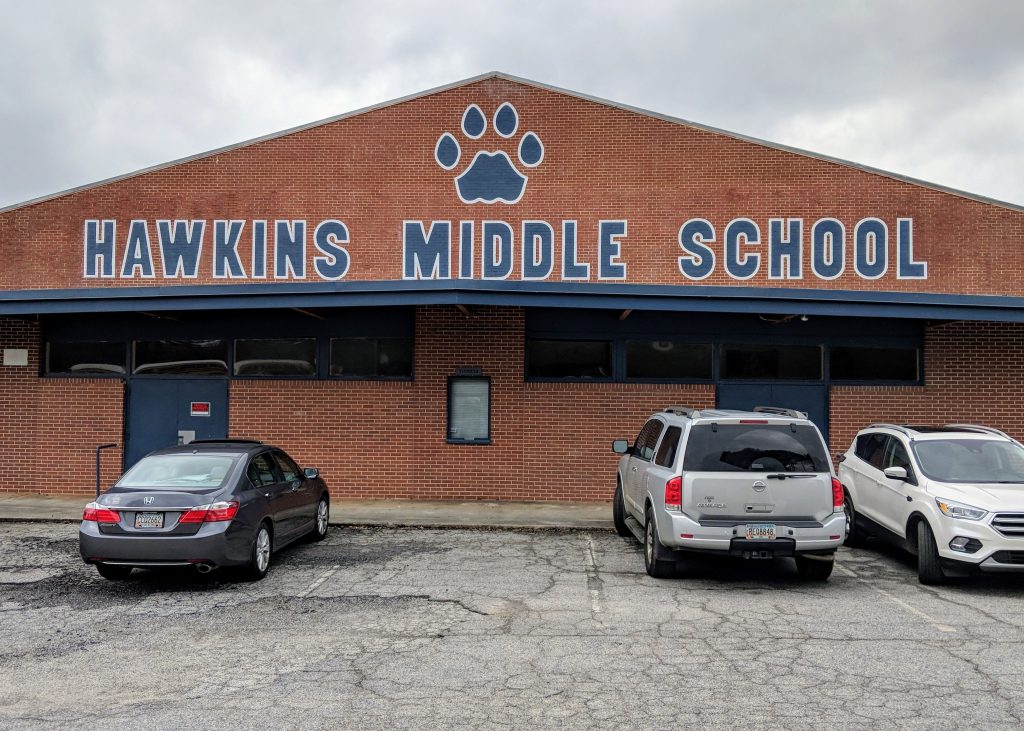 1. Hawkins Middle School and Hawkins High School
109 South Lee St., Stockbridge, GA
Located just south of Atlanta, the former Patrick Henry High School in Stockbridge was transformed into both Hawkins High School and Hawkins Middle School, where the main characters attend school. It's a key location throughout all of the seasons of the show, and is a landmark you can visit and take photos with — still complete with the Hawkins Middle School sign painted on the exterior of the building.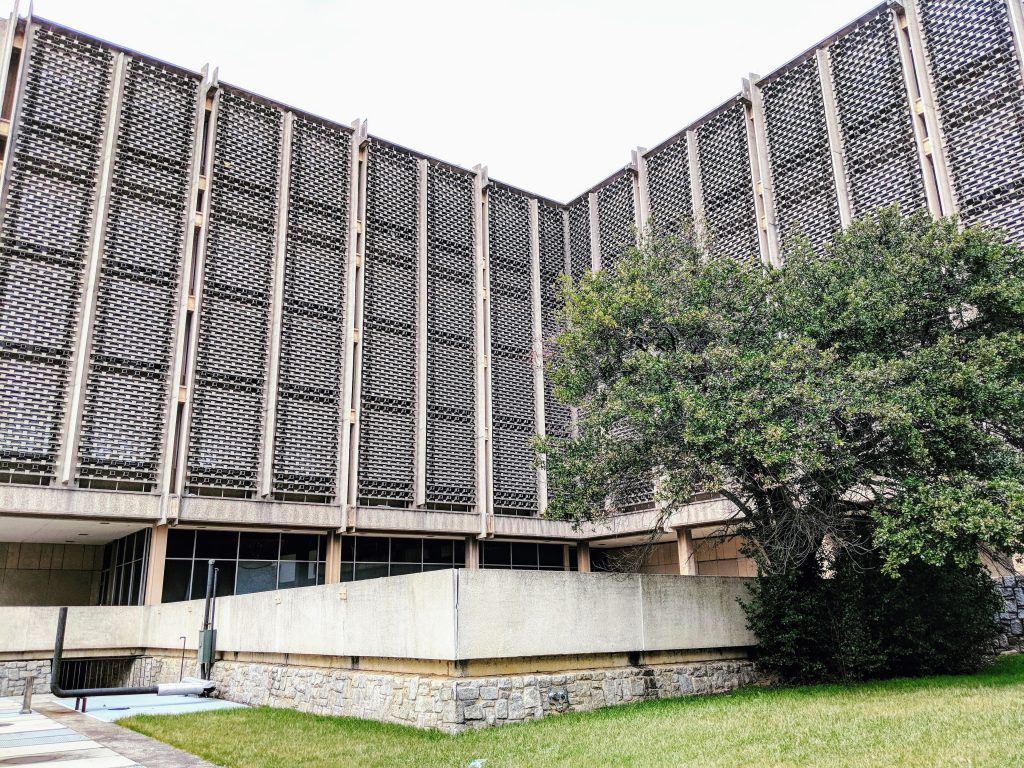 2. Hawkins National Laboratory
Briarcliff Campus of Emory University, Atlanta, GA
Hawkins National Laboratory is where a secretive government agency studied and performed experiments on telekinetic children, including "Stranger Things" protagonist Eleven. Emory University's Briarcliff Campus, a drab, brutalist building located in Atlanta, depicted the exterior of the lab, and was a fitting setting for all of the suspicious activity that went on within its walls. In fact, the actual building has an unusual history of its own. Once the mansion estate of Asa Griggs "Buddie" Candler Jr., the son of Coca- Cola's cofounder, it also served as the Georgia Mental Health Institute from 1965 to 1997, where actual psychiatric research projects took place. Strange, indeed.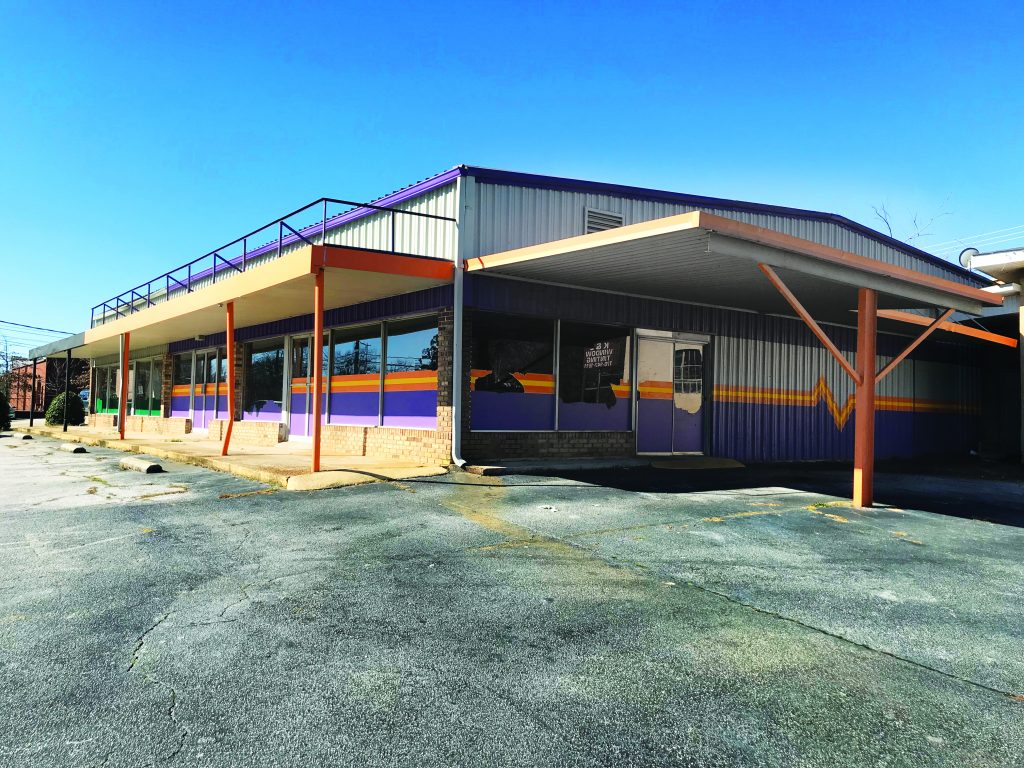 3. Palace Arcade
6500 Church St., Douglasville, GA
Season 2 opens with Mike, Lucas, Will and Dustin meeting at Palace Arcade, a neon-filled hangout that will feel familiar to those of us who grew up in the '80s and '90s. In reality, the arcade is a former laundromat located in Douglasville, Georgia, that now sits deserted, save for "Stranger Things" fans who swing by for an Instagram-worthy snapshot in front of the bright purple and orange building. Too bad we can't stop by to try to beat MADMAX's notorious Dragon's Lair high score. #GameOver.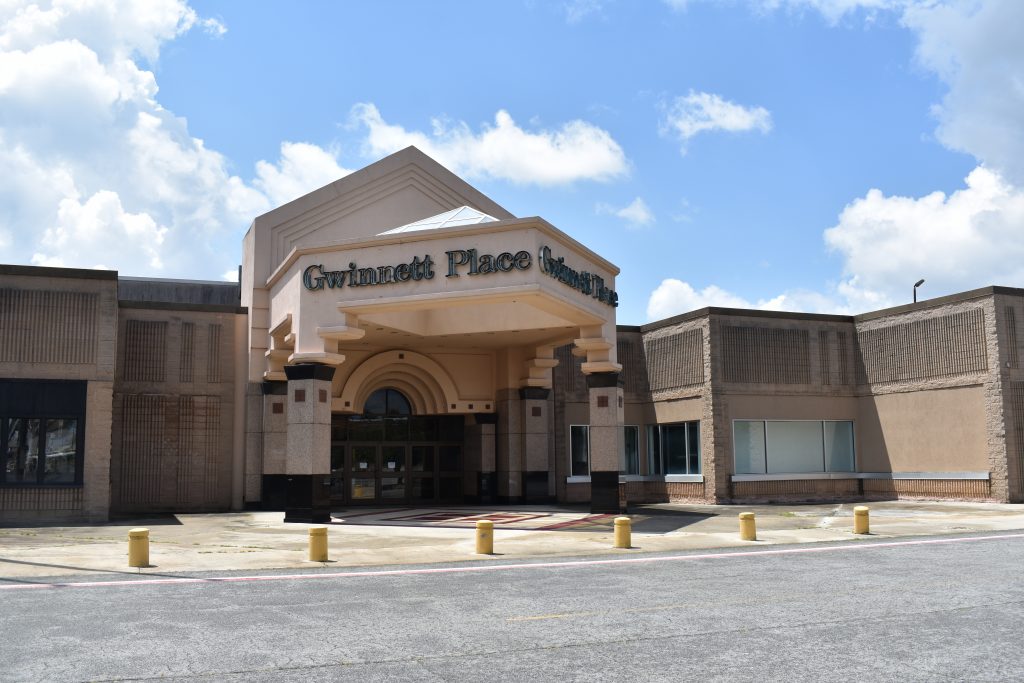 4. Starcourt Mall
Gwinnett Place Mall, 2100 Pleasant Hill Road, Duluth, GA
Duluth's Gwinnett Place Mall was one of the key filming locations for Season 3. Prior to filming, part of the building was remodeled to resemble a stereotypical '80s mall, but hometowners are sure to recognize the familiar structure even with the facelift (especially those of us who were able to enjoy the mall in its prime). Starcourt Mall housed Scoops Ahoy, where series favorites Steve and Robin served up scoops of ice cream while building one of the most unsuspected friendships on the show. Without giving too much away, the group of friends discover the mall is actually a secret Russian base and at the end of the season houses an epic battle between Eleven and the bad guy. The mall may be closed to visitors, but you can still stop by for photos of some of the exterior filming locations. But you better hurry, Gwinnett County recently acquired the mall and the 93 acres it sits on and plans to convert it into a mixed-use space with retail, housing, and offices.
Would you rather opt for a professional tour of local "Stranger Things" filming locations? Check out Atlanta DTours' "The Upside Down" Tour, where you'll visit landmarks like the homes of the Wheelers, Sinclairs and Hendersons, Hawkins Public Pool, Hawkins Middle and High School, as well as Screen Gems, the studio where the show was filmed. Book your tour at DTour.me/tours-atl.