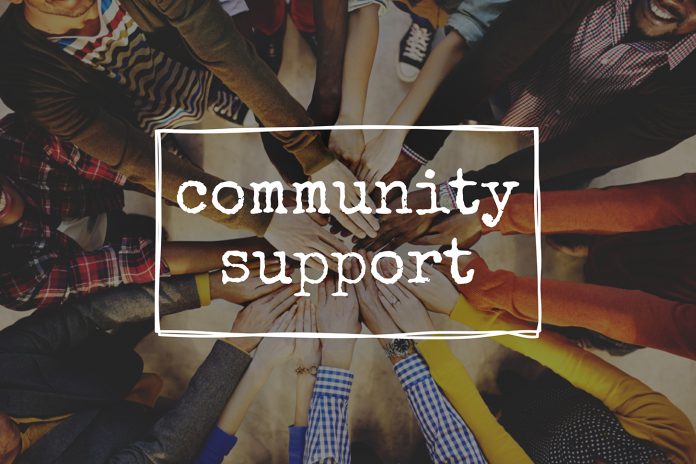 In light of the current situation surrounding COVID-19 and its impact on small business in our community, we want to do everything in our power to help relieve some of the strain during this uncertain time. If there are any positives that have come out of all of this, it is seeing the community rally around small businesses.
As we are being urged to practice social distancing, the restaurants, shops, and other businesses we typically frequent are facing uncertainty. If you can, please support our local businesses so we all come out stronger on the other side of this.
Here are a few ways you can help:
Order to-go/delivery from local restaurants:
• Ippolito's in Suwanee Town Center is offering pick-up and delivery services from 6-8 p.m. nightly. Call 678-985-4377.
• Suwanee's StillFire Brewing has closed their taproom and patio but the to-go window is still open Tuesday-Sunday, noon-8 p.m. 10% of gift card purchases will go directly to servers and bartenders who have been impacted by the closing of the taproom.
• Monkey Wrench Brewing is opening this weekend (March 20-21) Friday, 3-7 p.m. and Saturday, 1-8 p.m. Beginning next week they will offer curbside to-go cans and crowlers. Monkey Wrench is located at 3425 Martin Farm Road in Suwanee.
• Cheeky Taqueria in Suwanee is offering curbside/parking lot pickup. Customers should call ahead and place their order, pay over the phone, and then Cheeky staff will bring the food out to the car. Call to order: 770-831-8887.
• Planet Smoothie at Suwanee Town Center is open and offers curbside service. Download the Planet Smoothie app and order your favorite smoothie online and they will have it ready for you to pick up. You can also call the store at 770-945-8785 and they will meet you on the curb!
• Brown Bag Deli will remain open 8 a.m.-4 p.m. every day. Dine-in is limited to 30 minutes and curbside pickup is available. Call in order at 678-682-3496 (full menu available). Online pickup at brownbagdeliandcafe.com. THey deliver via Uber Eats or DoorDash. Delivery available within two miles with a minimum $50 purchase plus $5 delivery fee from 10:30 a.m.-3.30 p.m.
• Tequila Mama Taqueria is open with limited hours: noon-8 p.m. daily. They are offering curbside pickup and delivery (call 678-456-3131). There will be limited dine-in seating.
• Tannery Row Ale House in downtown Buford has plenty of space to spread out! They are offering limited dining room hours seven days a week: Lunch: noon-3 p.m.; closed for sanitizing from 3-5 p.m.; Dinner: 5-8 p.m. Curbside pickup is now available from noon-8 p.m. This includes beer by the growler (you provide) and bottles of wine. Visit their website to view their menu. Call the restaurant for beer and wine pricing information and ordering: 678-765-8979. Family To-Go Meals are available with free delivery (10 mile radius). Gift certificates available at a 20% discount.
• Schlotzsky's is open for business from 10 a.m.-7 p.m. and is taking orders via drive-thru only. You can also order deloivery through Uber, Doordash, Postmates and the Schlotzsky's app. Schlotzsky's appreciates any catering orders and we will deliver them on time with the best tasting food.
Donate to local charitable organizations:
• Give a monetary donation to the North Gwinnett Co-op to help them keep their food bank shelves stocked — it is needed now more than ever. Donate online at northgwinnettcoop.org/donate.
• Consider donating to The Giving Kitchen, a local organization that provides financial assistance to restaurant workers who are facing hardship during this crisis.
Purchase gift cards from local businesses:
• DKS Esthetics: Purchase an e-gift card that you can use once the season of social distancing is over. Go to dksesthetics.com  and click on GIFTCARDS. You can also purchase your skin care products online at dksesthetics.com and Denise will deliver them to your door or mailbox. Follow Denise on Instagram (@dksesthetics) and send her an encouraging comment on her Instagram page or Facebook page.
Support local businesses:
• Pooch n' Paws is moving their hours to 10 a.m.-6 p.m. during the week and 9 a.m.-3 p.m. on the weekends. Curbside pickup and drop-off for products as well as pets is always available, especially for the elderly.
• Can't find eggs? Living Well Farmers Market will remain open Monday-Friday, 10 a.m.-8 p.m. until further notice.
• SipHappens in Suwanee Town Center is offering take-out options and has reduced their hours to Tuesday-Saturday, 1-6 p.m. Call 678-765-6115. Wine Tastings have been postponed through March. Wine Club is ready to pick up. They have 500 wines. Come in and shop or call/email/message for a pick-up order. [email protected] / @ohsiphappens
• 9Round at Suwanee Town Center is still open with normal hours. They are taking extra measures for cleaning and social distancing, including: limiting the gym to 10 or fewer people; after each round, the trainers clean all used equipment before the next person touches it; members are separated by at least one round to provide extra space; they've stopped trainer-led drills for time being to limit personal contact; trainers are constantly cleaning frequently touched items (water fountain, door handles, bathroom, chairs, etc.); members' boxing gloves are cleaned after each workout. For members who would prefer to workout at home, 9Round offers online workouts via their member portal.
• Revival Salon in Old Town Suwanee is currently open with regular hours and is taking extra precautions, including: allowing less than 10 people inside; guests are seated 6+ feet apart; antiviral antibacterial spray in use or chairs, stations, doorknobs, etc.; alternate seating in guest chairs; gloves worn for many services; soap and water hand-washing for stylists; respect for every guest's concerns; accommodating appointment changes. They are thankful and grateful for love and loyalty!
• Big Peach Suwanee's weekday store hours are changing for the time being. They will close at 6 p.m. Monday-Friday. Weekend hours are unchanged, but be sure to follow their social media accounts for updates.They are also offering curbside service. Call them at 678-869-5012 and they'll have your items brought to your vehicle as one more way to practice social distancing. You can also shop their online store. If you do visit Big Peach in-store, they are operating with a smaller staff.
• fab'rik Suwanee is currently closed until March 27. They are operating a Social Shop to allow customers to shop virtually. They will also host a Facebook live on their Facebook page each day at 11 a.m. and 4:30 p.m. for social shop sessions. They are also offering one-on-one shopping appointments, curbside pickup, free at home delivery (within a 5-mile radius) and free shipping with a $50 purchase.
• Tiger Tails is taking precautionary measures to keep their clients safe. In addition to regular appointments, they are offering other appointment options. To request a telemed, drop off or curbside appointment contact them at 770-817-9565, [email protected], or Pet Pro Connect- App Chat. From Tiger Tails: If you have recently traveled outside the country or are showing symptoms of COVID-​19, please call to reschedule non urgent appointments. Our goal is to stay open to care for pets. Therefore, we respectfully ask that if you know or suspect you've been exposed to COVID-​19 or if you have a cough, fever or difficulty breathing, please call to reschedule non-urgent appointments.​ If you know or suspect you've been exposed to COVID-​19 and your pet is sick or in need of medical attention, please call and request a telemed or curbside appointment. In those situations, we will triage the pet's condition over the phone to determine next steps. No matter what, we will make sure your pet receives the medical attention it needs. Due to a shortage of face masks and gloves we are temporarily postponing nail trim appointments approximately four weeks. If your dog is showing signs of anal gland inflammation, for example, scooting on the floor or licking/chewing their anal area, we will take appointments to express pets' anal glands.
• From I9Sports: FUN, safety, convenience, and outstanding communication is what sets us apart from all other youth sports organizations. Safety of everyone involved in our programs is our highest priority right now. We are excited to get back on the field/court as soon as the Coronavirus restrictions are lifted. We anticipate our programs starting back on April 11th. Please know that despite this delay, we are committed to delivering the same outstanding experience your family expected from us when you signed up. We sincerely appreciate your understanding and patience through all of this. We look forward to your family being part of our Spring season and/or our Summer season. For now, check out our Facebook page where we have been posting fun ways to keep active. For questions please call (470)655-6370 or email [email protected]
https://www.facebook.com/i9SportsIS130/
The City of Suwanee's website is also an excellent resource for how to help local businesses during this time. Read more here.
Information about upcoming events:
Cancelled events NOT returning in 2020:
April 12: Community Sunrise Service
April 18: Glow in the Park
May 1: Food Truck Friday
May 8: Max's Moon Run
Postponed events with new dates:
April 18: Race to Cure Sarcoma moved to June 6
March 14: Suwanee American Craft Beer Fest and Kiwanis Shamrock 5K both moved to May 30
March 21: Atlanta Humane Society Run for the Rescues – moved to June 13
Postponed events with new dates TBA:
April 25: Gwinnett March for Babies
April 25: Ride Away Music Festival
May 9:  Suwanee Jazz Fest
Editor's Note: This list will be updated as new information becomes available. If you are a local business owner who would like to share an announcement, please email me at [email protected]