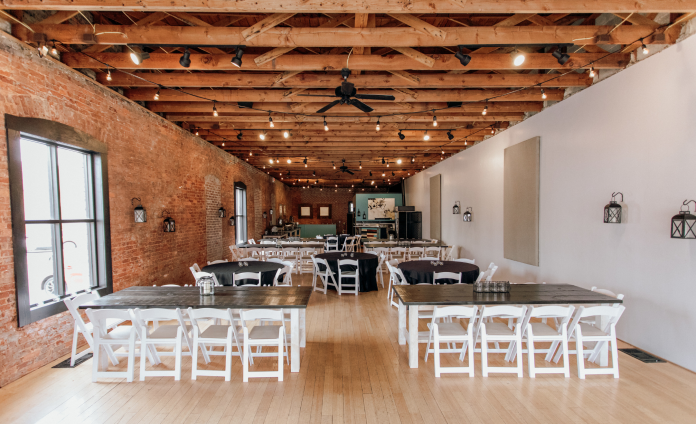 Need to plan a party, rehearsal dinner, shower or corporate event? Be sure to check out Room 99, a gorgeous event space on charming Main Street in downtown historic Buford.
Featuring exposed brick walls, beautiful bamboo floors and flexible seating options, Room 99 is the perfect canvas to be personalized with flowers and décor for your event.
Room 99's Executive Chef has crafted a broad catering menu ranging from charcuterie boards to full plated meals or buffet dinners. Whether you're looking for down-home comfort or high- end elegance, Room 99 offers customizable menus for every style of event, from Southern Comfort to Little Italy, Tex-Mex and everything in between. A wide selection of boutique wines and craft beer pair perfectly with the delicious appetizers, entrées and desserts offered. Room 99 will even create a custom menu for private corporate dinners of 20 or more. Rent the entire space and dine with your guests in complete privacy.
The experienced party staff will take care of your attendees while you simply enjoy your event. Conveniently located next to the brand-new parking garage in downtown Buford, Room 99 has plenty of parking for your guests.
Visit Room99Events.com to get a free party quote, take a photo tour of the space, and check out their delicious catering menus.
Room 99 is located at 99 E Main St. N.E. in Downtown Buford. For more information call 470-252-6913.