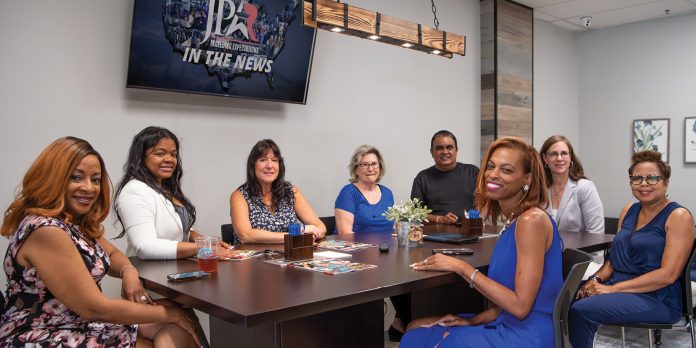 Chris and Lisa Schlitz bring JP & Associates to the metro Atlanta market with a beautiful new office in Suwanee Town Center, offering first class service to buyers and sellers backed by a family-oriented spirit.
By: Alicia Carter | Photos by Karl Lamb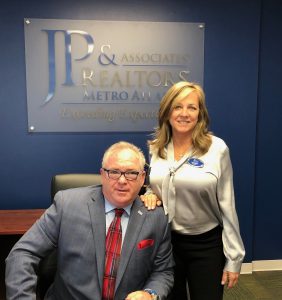 For the past 30 years, Chris and Lisa Schlitz have made a name for themselves in the real estate industry. Moving from New York to Florida to Georgia, the husband-and-wife team have obtained a wealth of knowledge of the industry as they've navigated the milestones of their lives, including cross-country moves and growing their family. From their time in South Florida in the late '90s when they began buying RE/MAX franchises all the way to their relocation to Georgia in 2018, where they discovered JP & Associates, Chris and Lisa have continued to learn and grow within the industry. During this time, Lisa took some time off to raise their children but kept her license active, not knowing that one day the brokerage business would become a family business.
"In 2018 we met with the CEO of Franchising at JP & Associates," Chris says. 'We decided to purchase franchises for the Atlanta market. We purchased four franchises — we have two offices open already; one in Brookhaven and the one we just opened in Suwanee. We're opening another office before the end of 2021 in the southside of Atlanta. Our fourth location is undetermined, but we will be open by June 2022. We've been doing this for about 30 years. Our whole world is based around real estate."
JP & Associates Real Estate Metro Atlanta (JPAR) found great success with its first location in Brookhaven, becoming the fastest-growing real estate brokerage in Atlanta in 2019-2020 with well over 100 agents joining them in their first year. Spearheaded by Chris and Lisa, CEO and COO respectively, their son Michael joined as Vice President of Operations, fulfilling their vision to become a truly family-oriented business. The Suwanee location opened in January 2021, marking an exciting change for the team. "It was a big leap of faith to go into Town Center instead of a traditional Class A office building," Chris says. "We did an extraordinary build-out and Lisa decorated the place really nice. We feel that we could be a major player in that market to help buyers and sellers alike."
Chris cites Suwanee's "hometown feel" as part of the reason they chose this specific location. "You have everything going on from yoga in the park in the morning to soccer games at night to concerts in the park to the restaurants and the farmers market," he says. "We felt we could add a lot of value by bringing a real estate company here because of the mixed use development. It's the best location that we found in Gwinnett County."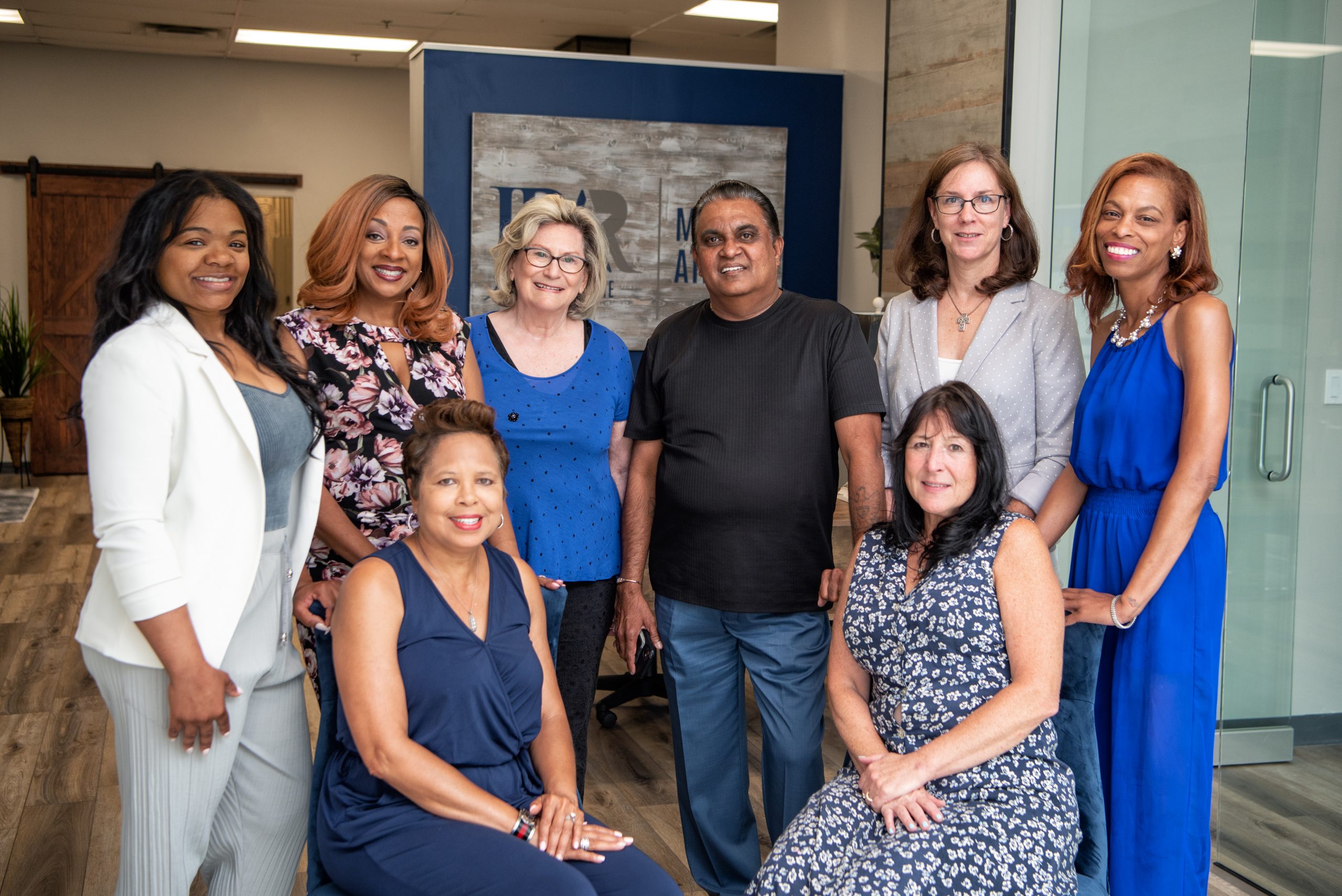 Core Values
Chris says that one of the things that drew him to JP & Associates was the model they offer, which includes tools, technology, training and support. That support enables Chris, Lisa and Michael to focus on their core values: productivity and service. "Productivity meaning that the agents are productive and service meaning we serve our agents," Chris says. "We come from a servant mentality and if we serve our agents properly they will in turn serve their clients properly and everybody is taken care of."
When asked what JPAR Metro Atlanta looks for in an agent, Chris says, "Someone who is filled with energy and enthusiasm. I feel like that's the definition of sales. If you're filled with energy and enthusiasm it becomes contagious, so your buyers or sellers want to work with you because you have that going on. We don't just take any agent — we're not numbers focused, we're more focused on productivity and service."
Considering the current market, finding an experienced, reliable realtor is more important than ever. With an agent-first mentality, JPAR Metro Atlanta sets up each of its agents for success, dedicating time for extensive training and prioritizing its values of productivity, service and overall quality of agents over quantity. "We're in a market right now where we're seeing a lot of over-asking price, multiple- offer situations," Chris says. "If you don't have the right realtor representing you, you could lose every offer you put in. An experienced realtor will understand things like escalation clauses and such that make your offer more powerful."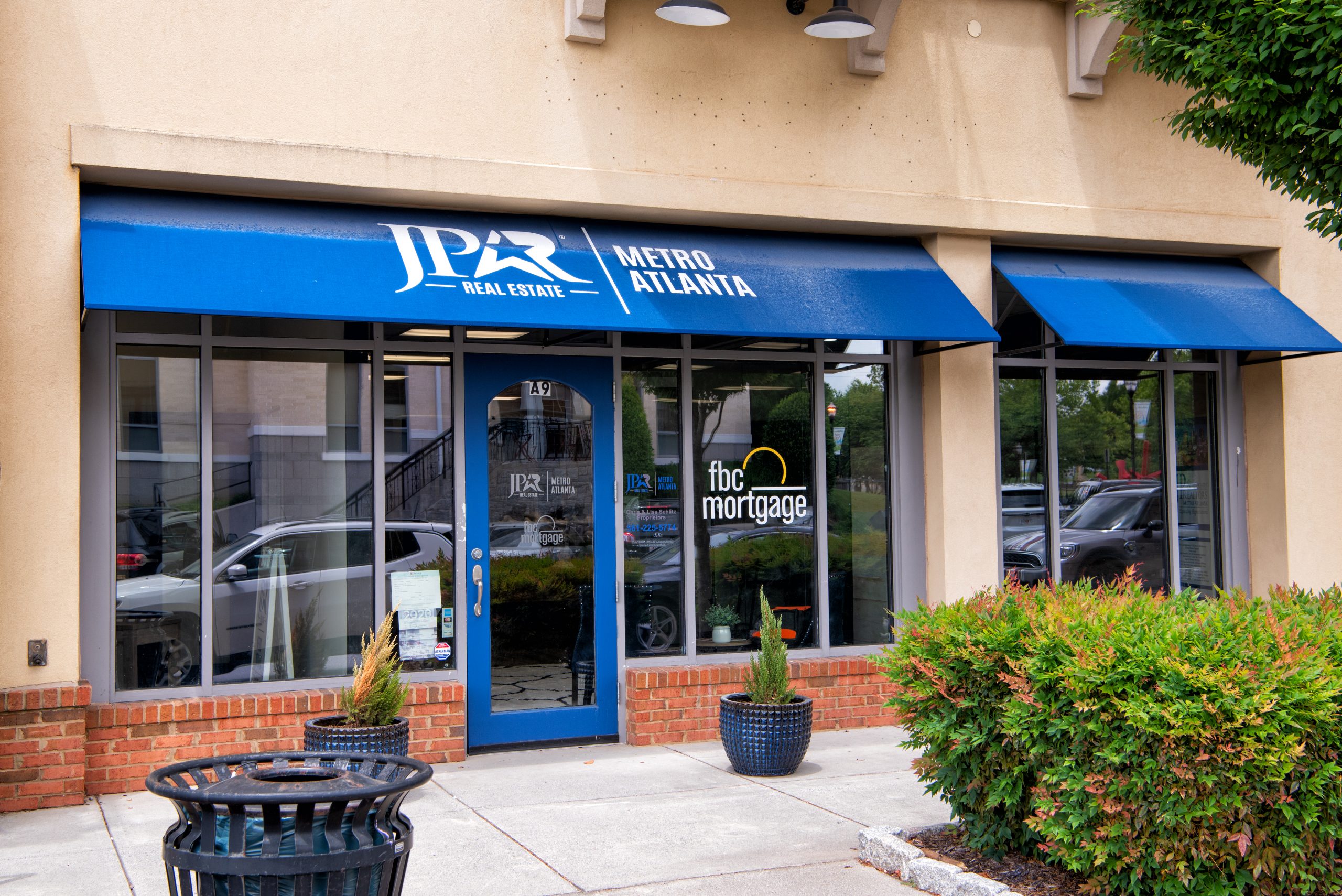 JPAR Metro Atlanta may not be a mom-and-pop real estate brokerage, but it embodies a hometown feel that many of its clients appreciate, all backed by unmatched technological support. With more than 50 training classes a month available to its agents, JPAR is setting a new bar for the real estate industry here in Suwanee and beyond, all while bringing a family- oriented spirit to the brokerage business backed by Chris and Lisa's decades of experience. When it comes to buying and selling homes, you can't beat that.
JPAR Metro Atlanta is located at 340 Town Center Ave, Suite A9, in Suwanee Town Center. Learn more at JPARMetroAtlanta.com.