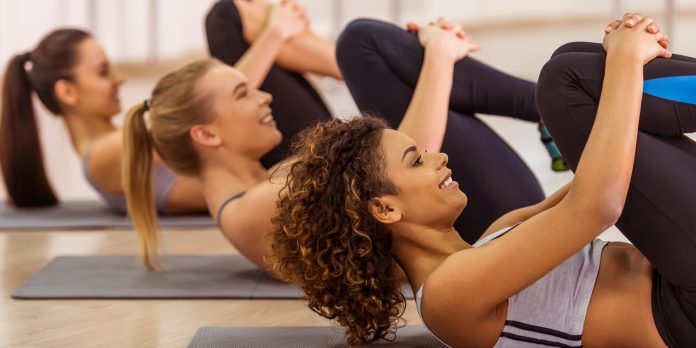 After indulging in holiday treats, it's time to ring in the new year with school is out, the sun is shining, and the warm a commitment to health at Sugar Hill's E Center gym! Join over 11,700 Sugar Hill make the most out of your summer months in residents and neighbors who have registered for membership since the gym opened in city in January 2019. The recreation area and gym include: courts striped for basketball, volleyball, and pickleball; group fitness classes including yoga, dance, and karate; an indoor walking track, and fitness equipment area with a strength-training machine, ellipticals, and treadmills. The city also offers open gym hours for basketball, volleyball and pickleball for a small fee per player. The impressive E Center facility features a community space for rent for events or workshops. The Waterfall Room can accommodate up to 150 persons and is equipped with full audio/visual capabilities and classrooms at the E Center can be subdivided and accommodate 80-100 people.
Residents of Sugar Hill and Sugar Hill Natural Gas customers have free access to the gym facilities. We invite community members to enjoy amenities for a small annual fee.
To register for access to the gym, join a fitness class or league, or rent space in the facility, create an account online at CityofSugarHill.com/recreation and edit your profile information by completing and signing a waiver. You may also visit the recreation desk in the E Center (5009 W. Broad Street) in person to make an account. All new members will need to bring proof of residency (such as a bill for gas service with the City of Sugar Hill) to have an access card created. Non-residents can process payment with cash, check, or credit card. For more information about programming, sports leagues, or activities please call 770-945-6716 or go to CityofSugarHill.com/parks-and-recreation.