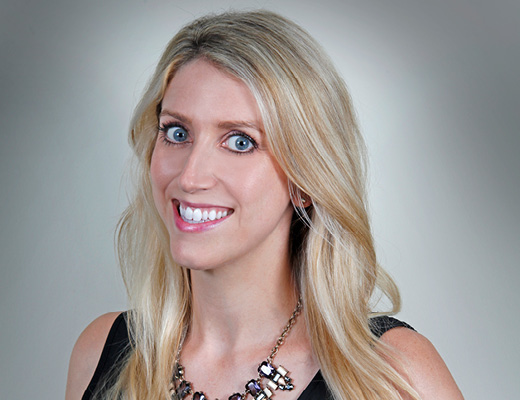 Rachel Pillow
Managing Editor
The holidays are here! It's the most wonderful, joyous, family-filled (and stressful) time of year. Wait, what was that last part? Don't get me wrong, the holidays are a ton of fun, but with them comes a mile long "To Do" and "To Buy" list. Thankfully, our friend and licensed marriage and family therapist, Laura Lebovitz, offered some tips on page 42 for coping with the ever-common stress and anxiety that accompanies the holiday season. I know I'll be referencing this article throughout the next month or so.
If you're looking to "support local" this holiday season then be sure to check out our annual Holiday Gift Guide on page 48 for some of the best gifts and deals in the area. If you want to support the community in other ways, we've got you covered too in our "8 Ways to Give Back" article. Whether you are looking to donate time or resources, we have highlighted some of the most pressing needs of our community. Even with our busy schedules, it is always important to take the time to help others, especially during Thanksgiving and the holiday season when hardships can be even harder without a support system. We, at Suwanee Magazine, have decided that giving back will be our "office family" tradition each year and we hope that others are inspired to do the same.
Speaking of traditions, we asked readers, once again, to share their special holiday customs and recipes and compiled a great list of "Southern Holiday Traditions." Whenever I think of Christmas morning I think of my mom's streusel-topped coffee cake that we serve warm with a bowl of berries, and of course plenty of hot coffee. We open our stockings first and then take a coffee cake break before moving onto the presents under the tree. Apparently coffee cake is not an unusual holiday tradition as you'll see by the different coffee cake recipes that epitomize Christmas morning for two of our readers' families. Once my (very Southern) husband started joining us for Christmas morning five years ago he ushered in the tradition of sausage balls to accompany our coffee cake ritual. I'm sorry to admit that I had never even heard of a sausage ball while growing up in California, until I moved to Georgia six years ago. But now, we will never turn back.
I hope you have a very merry, sausage ball and coffee cake kind of holiday season too.
Contact Rachel at rachel@suwaneemagazine.com.