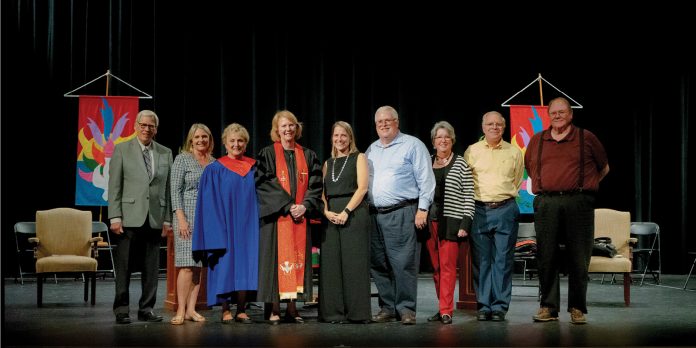 Level Creek United Methodist Church celebrated its 200th anniversary on October 2. Founded in 1822, the congregation was one of the first churches in Gwinnett County and remains a vibrant faith community today. The church founded the first school in the county, which eventually became what is now Level Creek Elementary. Over the years much has changed and modernized, but the church's current Sanctuary is 125 years old and maintains a wonderful historic charm.
Bicentennial celebrations included worship led by United Methodist Bishop Sue Haupert-Johnson and many of the church's former pastors. The church also unearthed a time capsule, published an extensive history of the church, and gathered for dinner to celebrate 200 years of ministry. Current pastor Rev. Elaine Wilder shares, "We remember the past and look towards the future. Our church has been and will continue to be a bright light of hope for the Suwanee community."
For more information on the church and its programs, visit www.lcumc.net.