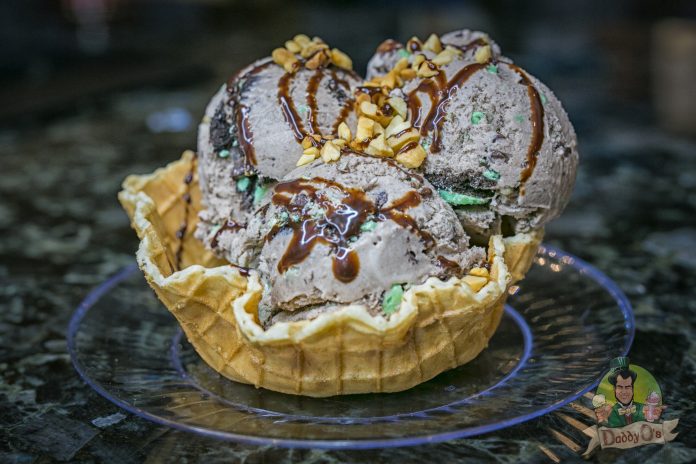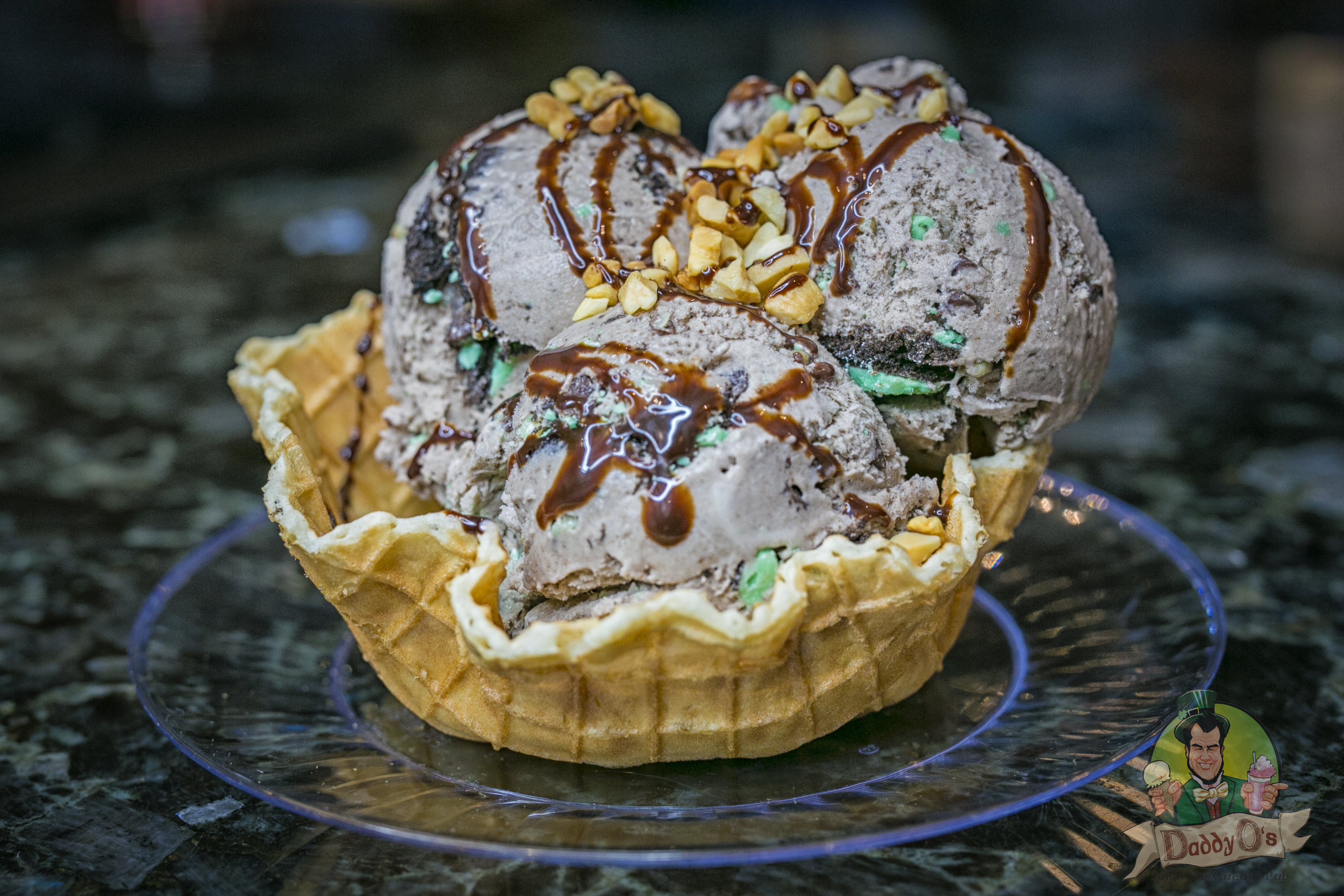 Daddy O'Brien's Irish Ice Cream Pub
5910 Suwanee Dam Road, Suite 400, Sugar Hill, GA 30518 |
404-513-1118 or 678-765-9633
| DaddyOsIceCream.com | $
Daddy O'Brien's, aka DaddyO's, is a new and exciting concept in Sugar Hill. Beautifully decorated as an Irish Pub, DaddyO's features insanely delicious, homemade, gourmet Ice creams. They are most famous for Adult Alcohol infused Ice Creams such as Drunken Oreo, Kentucky Salted Caramel and The Dude (White Russian). Come to eat as well. Their soups and savory crepes, Belgian waffles, dessert crepes and Dutch poffertjes are made from scratch and made per order. They have a beer, wine and specialty drinks menu making it perfect for a night out with friends.
Your Pie
3370 Lawrenceville-Suwanee Rd. Suwanee, GA | 460-266-1112
| YourPie.com | $$
Your Pie is a fast-casual pizza franchise, inspired by the Italian Island of Ischia. Specializing in personalized pizzas, chopped salads, and Panini's, Your Pie encourages the customer to be as creative as they want to be against the backdrop of authentic ingredients. Customers choose the combinations and Your Pie delivers to your table hot from the brick oven. Add a drink from our Coke Free Style or a draft Local Craft Beer. Finish up with a Gelato.
La Madeleine
1795 Mall of Georgia Blvd., Buford, GA | 678.714.2773
2255 Pleasant Hill Rd., Duluth, GA | 770.814.0356
| LaMadeleine.com | $$
La Madeleine is a cozy, casual French bakery and café serving authentic freshly-made fare from time-honored recipes for breakfast, lunch and dinner. Our handcrafted menu items include omelettes, crêpes and quiche for breakfast, homemade soupes, salades and sandwiches for lunch, as well as dinner entrées and authentic French pâtisseries, viennoiserie and breads.
Chef Valentino is treating the US with his pastry talents brought all the way from Venezuela. With over 50 years of experience in the baking industry, Chef Valentino carefully crafts goodies not only full of flavor, but attractive in appearance. Stop by his bakery in Duluth to try his famous milhojas, flan, and fruit tart or any other decadently created pastry or dessert!
Located in the Bona Allen building of downtown, historic Buford, Bare Bones Steakhouse provides an atmosphere of character and originality. This classically, traditional steakhouse restaurant a bar also offers a comfortable lounge and additional space to host your next party or event. Stop by Tuesday through Thursday to add a free cheesecake dessert to your dinner and half priced appetizers from 4-6pm!
Kids eat free Monday through Thursday, $2 tacos on Monday, hand-crafted margaritas, extensive tequila list, daily drink specials, Sunday brunch and live entertainment Friday nights!
Suwanee Pizza Tavern
1500 Peachtree Industrial Blvd Suwanee | 678-546-0823
| SPTavern.com | $$
Suwanee Pizza Tavern is known for their made-from-scratch wood-fired pizza, garlic knots, wings, sandwiches, pastas, and friendly atmosphere. The open pizza pit showcases their wood-fired oven where you can watch their pizza chef create your pizza. The dining area is perfect for a family outing, or you can head over to their signature bar with your friends to watch your favorite sports on the flat screen TV's. Visit Suwanee Pizza Tavern, your local upscale pizza tavern!
Visit The Diner at Sugar Hill for all your breakfast, lunch, and dinner hometown grill favorites! Choose from an extensive selection of comfort foods and gourmet entrees and top off your meal with a cocktail. The Diner at Sugar Hill also offers both on-site and off-site catering services for you to enjoy hosting at your own location or in their private dining area.
Peking Restaurant
360 Peachtree Industrial Blvd., Suite 101-A, Suwanee | 770-271-3778
| PekingOfSuwanee.com | $
Serving the best Chinese food in Suwanee since 2007! Offering a full lunch and dinner menu with an abundance of options including appetizers, soups, fried rice, pan fried noodles, seafood, egg fu young, poultry, lo mein, chow mein, and vegetables. Call Peking Restaurant for your Suwanee delivery or carry-out order or dine-in to enjoy a beer or wine beverage!