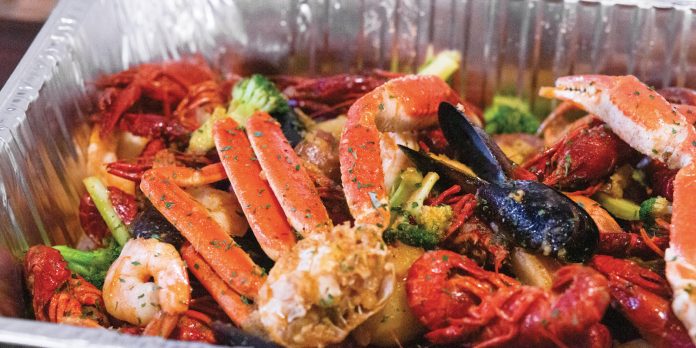 Suwanee's Top Crawfish is expanding its menu to include hot wings and Korean lunch boxes in addition to its popular New Orleans-style seafood dishes.
By Alicia Carter / photos by Melissa Manderson
Top Crawfish and Wings is nestled in a popular shopping center at one of Suwanee's busiest intersections, making it a prime destination for workweek lunches on the go and sit-down family dinners on the weekends. For the past two years, the family-run establishment has served a hearty menu of New Orleans-style Cajun seafood and has recently expanded to include hot wings and a special selection of Korean lunch boxes.
In addition to the seafood dishes we've come to know and love, such as crawfish, snow crab legs, fish and chips, and more, diners can now choose from Korean favorites like beef or spicy pork bulgogi, soy garlic or teriyaki chicken, and Korean spicy chicken. Each box comes with a side of fried rice, a salad, fries, and a Korean dumpling.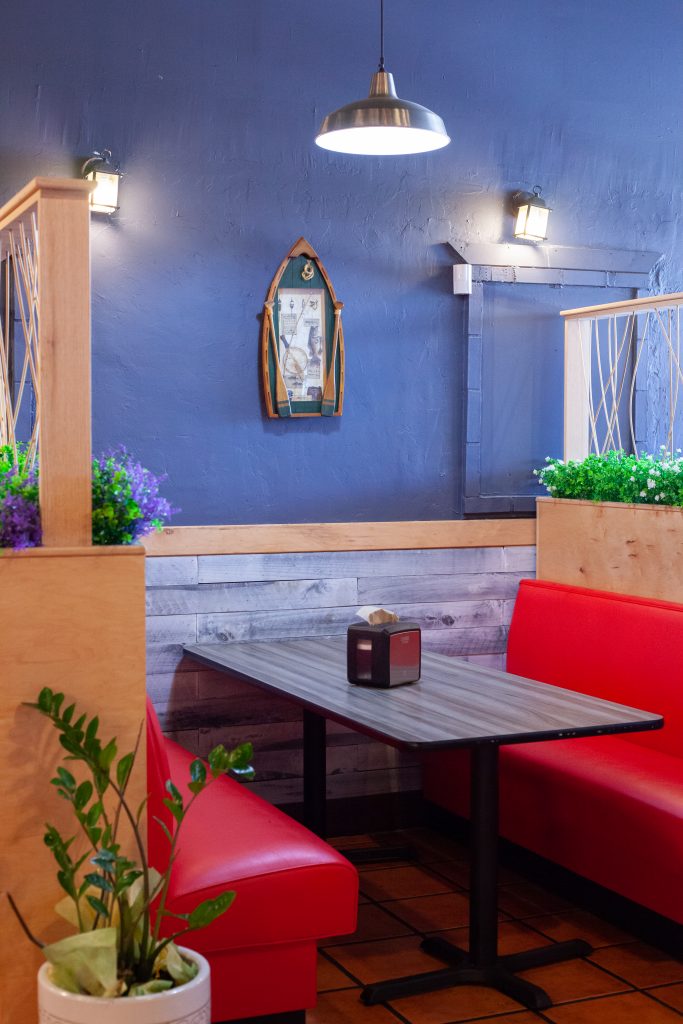 For its decor, the restaurant embraces its seafood-centric menu with maritime flourishes throughout the restaurant, such as anchors, oars, and other nautical elements. Diners can order at the counter or use one of the self-serve kiosks before taking a seat in one of the large, comfortable booths lining the wall. The upbeat, pop playlist is a welcome treat, and sets the mood for an enjoyable meal.
Bold Cajun Flavors
Top Crawfish's boiled seafood box is a classic New Orleans meal with tasty Cajun flavors. Diners will enjoy a shareable serving of snow crab legs, shrimp, crawfish, sausage, corn and more, with a choice of garlic butter flavors such as creamy, lemon pepper, medium spicy, and Cajun spicy. If you're not sure what to order, you can't go wrong with a classic po' boy served with crispy French fries. Top Crawfish's fried seafood plate is also a popular choice. Choose between shrimp, fish, or oysters, or make it a combo plate of your choice. Other menu items include Cajun crawfish, snow crab legs, and mussels, along with Southern favorites like gumbo, pasta, and hot wings, which come in flavors such as lemon pepper, honey BBQ, Buffalo, and butter lemon pepper.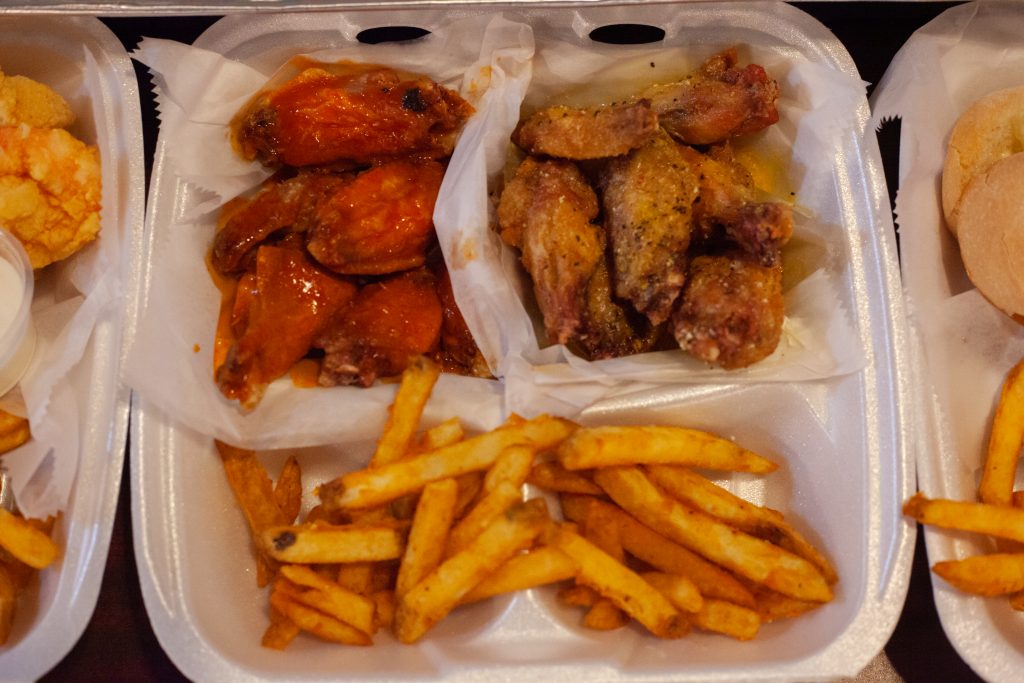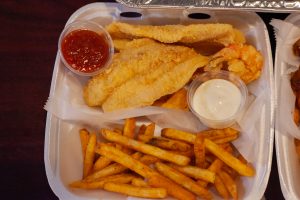 Multiple Dining Options
While Top Crawfish's food is what draws people in, customers keep going back for the convenience of its dining options. You can opt to dine in at the restaurant or order a meal online to pick up. The restaurant also works with delivery services such as Uber Eats, Grubhub, and DoorDash, so you can have your meal delivered directly to your doorstep. Whether you're in the mood for the Cajun flavors of New Orleans seafood or you want to indulge in delicious Korean bulgogi, Top Crawfish and Wings offers options that will fit your mood — and your busy schedule. ■
Top Crawfish and Wings is located at 3255 Lawrenceville-Suwanee Road. To check out the menu or to order online, visit TopCrawfish.com.