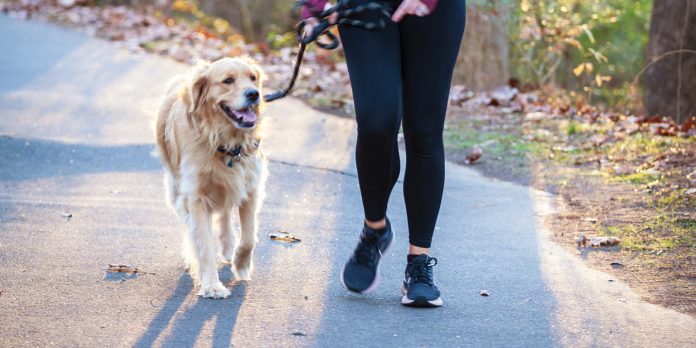 Lace up your tennis shoes and hit the walking trails at one of these fabulous Suwanee area parks.
By Alicia Carter
While walking on the treadmill is a great way to incorporate movement in your daily routine, we much prefer to get outside and get our steps in at any of Suwanee's scenic walking trails and parks. We're blessed to live in a community with such excellent greenspaces, so why not take advantage of them? Plus, the added vitamin D will also work wonders on our health with its own benefits, including helping to boost weight loss, reduce depression, and strengthen our bones.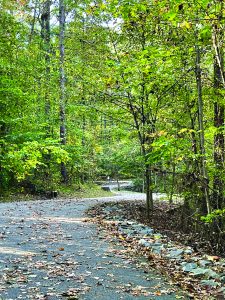 SIMS LAKE PARK
4600 Suwanee Dam Road, Suwanee
This scenic park may be best known for its beautiful and serene lake – complete with a picturesque water fountain that will make the perfect backdrop to any photo – it's also home to a wide, paved 1.2-mile walking trail that is perfect for experienced runners and walkers, but is also a great beginner trail for even the most leisurely of walkers. You'll see couples walking their dogs, families out for a bike ride, as well as others enjoying the greenspace with a picnic or sitting by the lake to catch views of the turtles and geese who call it home. In addition to the walking trails and lake, Sims Lake also boasts a great playground complete with shade structures that the kids (and parents!) will appreciate on a hot Georgia day. Plus, there's easy access to restrooms and seating areas around the park.
---
GEORGE PIERCE PARK
55 Buford Highway, Suwanee
Within George Pierce Park's 304 acres, there's truly something for everyone, including sports fields, playgrounds, picnic areas, basketball courts, a community recreation center and senior center, pavilions, marshes, and a pond great for spotting deer and partaking in a little bird watching. The park is also home to a 2.6-mile paved trail and 1.2-mile soft-surface multi- use trail. Keep an eye on this park in early 2022, when it will unveil its more than $2 million in improvements that include accommodations for children with disabilities.
---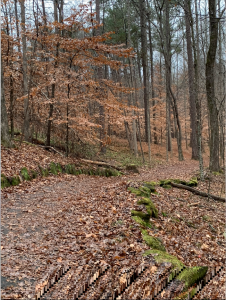 SETTLES BRIDGE PARK
380 Johnson Road, Suwanee
Settles Bridge Park is home to 268 acres of beautiful wooded and paved trails great for hiking, walking or jogging. The park features 4.5 miles of trails, including 1.6 miles of a wide, paved multi-purpose section (located near the park entrance on Johnson Road) that eventually segways into a path featuring a varying mix of dirt and gravel. The non-paved portion extends into a wooded trail that feels more like you're in the remote trails of northern Georgia rather than the suburbs of Atlanta. In addition to the great trails, Settles Bridge also features a nice playground and skate park, and is home to the only dog park in Suwanee, so bring along your four-legged BFF.
---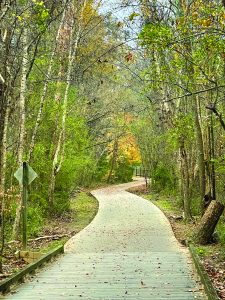 SUWANEE CREEK GREENWAY
Trailhead: 1170 Buford Highway, Suwanee
In a sense, the Suwanee Greenway is a connecting path through Suwanee. The nearly 5-mile hard- surface, multi-use trail connects 400 acres of parkland with residential and commercial areas, beginning at George Pierce Park and running along Suwanee Creek all the way to Suwanee Creek Park, with several access points along the way. On any given day you will find a number of people getting their steps in or biking along the trail, which follows along four miles of wooded areas, wetlands and wildlife habitat making for an attractive backdrop to an afternoon stroll. And bonus points for access to disc golf along the trail in Suwanee Creek Park!
---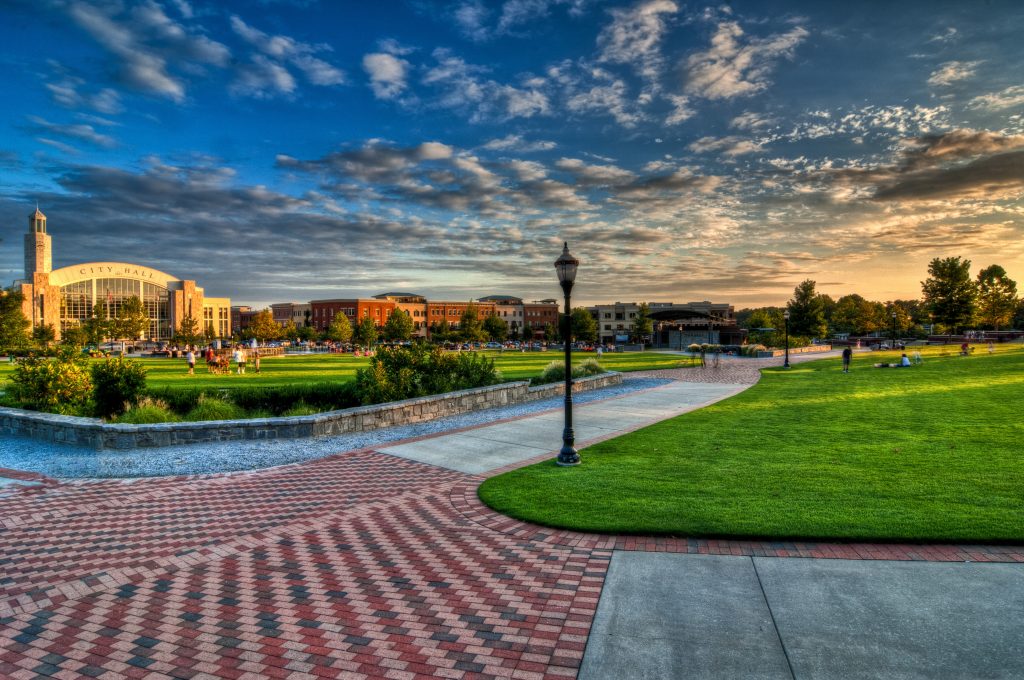 TOWN CENTER PARK
Intersection of Buford Highway and Lawrenceville-Suwanee Road, Suwanee
While different from the other parks on this list, Town Center is the hub of Suwanee and features a multitude of shops and restaurants and is a true neighborhood gathering spot. Perfect for a family outing, Town Center features the Big Splash Fountain along with a paved path where patrons can walk or jog, as well as a large, open greenspace where you can picnic with a to-go order from a nearby restaurant, play catch, fly a kite, or even attend a festival or concert.
---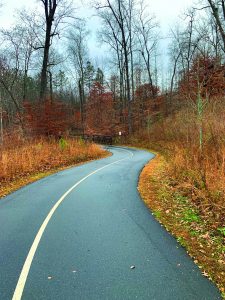 E.E. ROBINSON PARK
Multi-Purpose Complex: 650 Peachtree Industrial Boulevard, Sugar Hill
E.E. Robinson is located on 66 acres and offers a .95-mile paved trail with a bridge. It's a nice loop trail to get in your steps with some gradual inclines and declines. This park also features a football/multi- purpose field including a lighted track, and a tennis center with six lighted courts. Kids love the large playground and enjoy cooling off and hours of entertainment in the interactive fountain during the summer months.