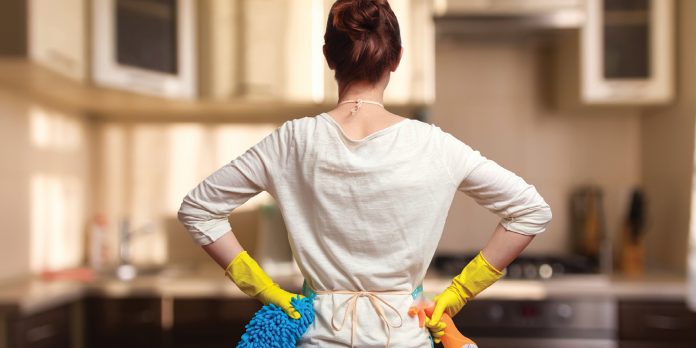 All the warm, lingering sunshine, harmonious voices of birds, and colorful budding of flowers. Springtime is upon us! Along with the encouragement that the weather is finally moving away from the dreadful winter slump, this season certainly brings a sense of renewal and rejuvenation. This year, I challenge you to channel that refreshed energy into the heart of your home – the kitchen!
By: Natalie Garrett
Spring Cleaning:
I know, I know… the thought of diving head first into spring cleaning can be looming for many. But, take confidence in knowing that getting started is truly the hardest part! Once you kick it off, you'll quickly be on your way to lighting that commencement candle that officially (at least in my household) marks the completion of your cleaning spree.
Break down your cleaning to-do list into digestible phases and divide it up over time so you can work at your own pace. It doesn't matter if you are able to accomplish a step in one day or one week, any progress is a check off the list!
An example outline could look like:
Phase 1:
Cleaning OUT
• Step 1: Cabinets
• Step 2: Drawers
• Step 3: Refrigerator
• Step 4: Pantry
Phase 2:
Cleaning UP
• Step 1: Refrigerator Shelves/Drawers
• Step 2: Cabinet/Drawer Surfaces & Handles
• Step 3: Appliances
• Step 4: Dining Table
• Step 5: Countertops
• Step 6: Rugs & Hand Towels
• Step 7:  Floors
Spring Planning:
The never-ending question of a lifetime: "What's for dinner?" Now that you've detoxed your kitchen, take this opportunity to dedicate some effort to your family's approach to meal planning. This can also seem overwhelming to think about, but I promise – some basic planning on the forefront can help ease the headache of figuring out "what's for dinner" as you skurry through each week.
The key to meal planning is to formulate a strategy that works for YOUR family and YOUR schedule. I'm home most evenings, so my goal is to cook dinner Monday through Thursday, with leftovers serving as lunch the next day. At the beginning of each week I decide what I want to cook, make my list and shop for those ingredients, and then we're set for the work week without having to think about it again. That might be completely unrealistic for your world, or you simply might not enjoy cooking that many times a week – and that's perfectly okay, too! Your meal plan might consist of preparing a few larger meals on Sunday that are ready to be heated up throughout the week, or the frozen pizza you can bake in 18 minutes on the night you get home late. If you can just work toward the habit of thinking through the week in advance and what makes sense for your family, you'll begin to feel the relief of one more item marked off your list.
Spring Cooking:
Now that your kitchen is a newly- found haven, put that shiny stove and meal-planning madness to good use! Try one of my crowd-pleasing appetizers, and (bonus points!) it's super easy to make.
Cowboy Caviar
Ingredients:
• 2 cans black eyed peas, drained
• 1 can corn, drained
• 1 green bell pepper, diced
• 1 red bell pepper, diced
• ½ sweet onion, diced
• ½ jalapeño, seeds removed and diced
• 4 oz. jar of pimientos
• 1 cup zesty Italian dressing
• Tortilla chips for dipping
Directions: 
Prepare ingredients as directed above. Mix together black eyed peas, corn, bell peppers, onion, jalapeño, and pimientos. If liquid accumulates in the bottom, use a colander to strain excess juices (sometimes this happens if the black eyed peas and/or corn are not drained well enough). Add Italian dressing and toss well. Refrigerate (preferably for at least 30 minutes) until ready to dig in! Enjoy!