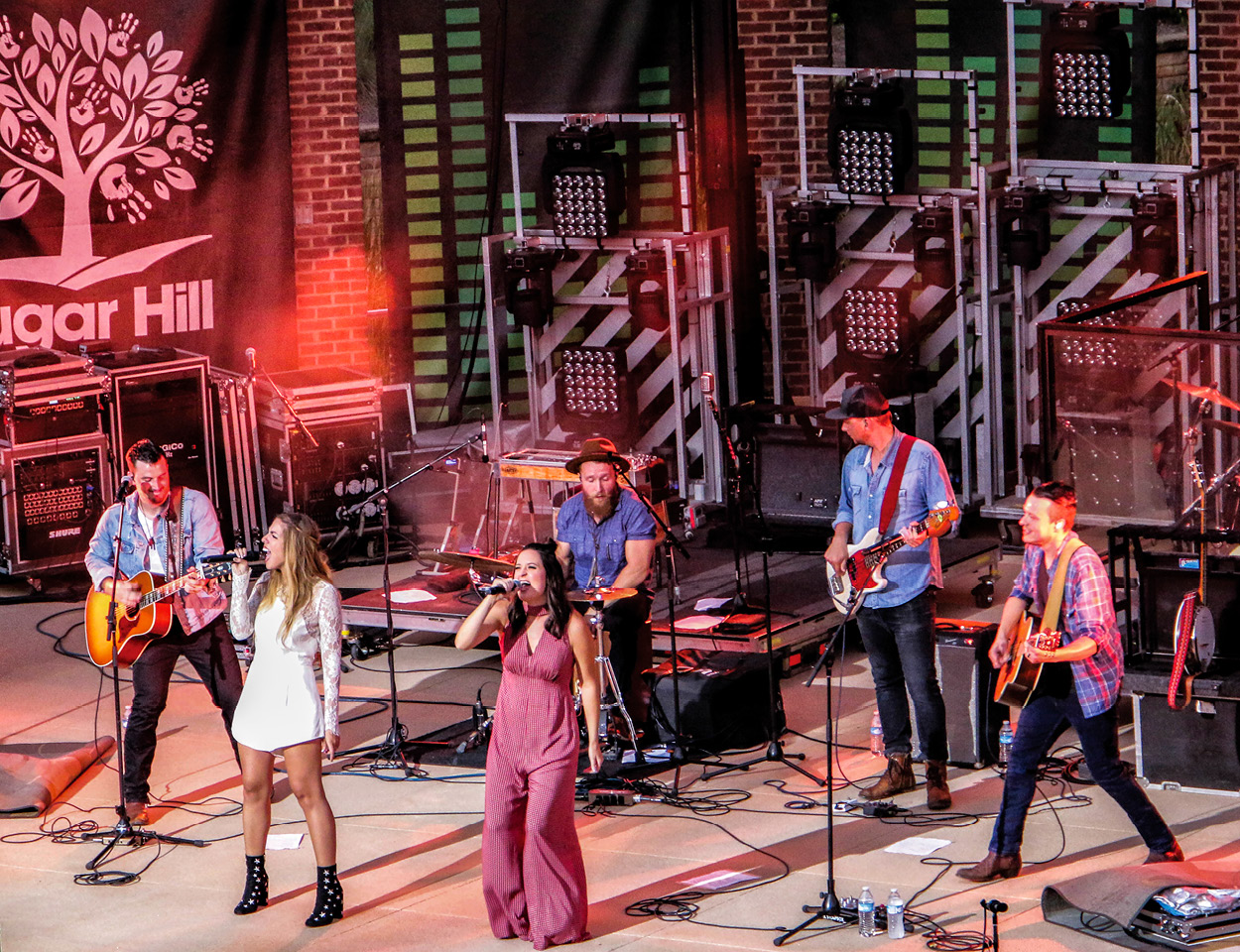 There's a buzz in Sugar Hill and it isn't just the honey bees. The city's growing downtown, newly opened businesses, and a full schedule of fun events offer plenty of opportunity to explore the sweet city this summer.
The Bowl amphitheater will host a star- studded concert series beginning May 4 with country legends Trace Adkins and Clint Black. Rock 'n' Roll Hall of Fame inductees Joan Jett and the Blackhearts will take the stage on June 1, and classic rock group Blood, Sweat, & Tears will perform August 3. For info on additional performers or to purchase tickets, visit thebowlatsugarhill.com.
Sugar Hill's gorgeous Art Deco-style Eagle Theatre continues to host $2 movies every Tuesday at noon and 7 p.m. and will debut a different theme each month with family-friendly options as well as date-night films and comedies.
Families can also cool off at Sugar Hill's well-loved Splash Park in the heart of downtown (just off of Broad Street and Temple Drive). Monthly Splash Nights on the last Friday of each month (May 31, June 28, and July 26) will offer the chance to enjoy music and food trucks with family, friends, and neighbors.
Newly opened Central City Tavern, Rushing Trading Company, Crazy Dough's Pizza, and Indio Brewing offer great opportunities to grab a bite to eat while attending an event or enjoy a drink on the E Center promenade with outdoor seating overlooking downtown. Sugar Hill has plenty of opportunities for outdoor play at E.E. Robinson and Gary Pirkle Park with ball fields, walking paths, playgrounds, and plenty of green space for picnics and play. The Sugar Hill Golf Club is also open seven days a week for play and was voted as one of the Best of Gwinnett.
The new E Center community gym — free to residents and only $35 a year for non-residents — boasts a full-size basketball court, walking track, and gym equipment. The gym also offers additional fitness space and a variety of classes.
With a range of activities, events, and options for all, it's clear that no matter what kind of adventure you're searching for this summer you'll be sure to find it in Sugar Hill.