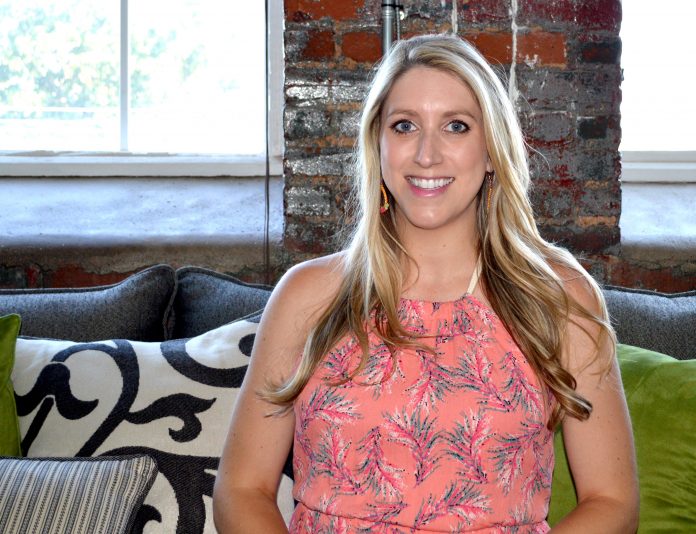 By: Rachel Pillow
Managing Editor
From taste-testing delicious pizza to chatting with Third Eye Blind's Kryz Reid, to meeting with Atlanta Falcons' Matt Ryan, Matt Schaub and Coach Dan Quinn after practice, this issue has definitely been one of the most fun to put together this year. You may have picked up this issue because you were enticed by that delicious looking pizza on the cover. Well, trust us, not only does it look delicious – but it tasted great too! Yes, we got to try the best pies from nine Suwanee pizza shops. We have a tough job, right? Selecting a winner was actually a lot harder than you'd think though – we discovered that Suwanee has some really great pizza! From mom & pop pizza shops to well-known chains, our judges and staff diligently critiqued each slice based on crust, cheese, toppings, sauce, taste, creativity and overall impression. The competition was stiff, but only one could be crowned champion. Flip to page 43 to find out whose tasty creation came out on top!
In our wedding section you will find information from local vendors and a heart-warming story about soon-to-be-married couple, Dede and Stephen. Dede is currently fighting Stage 2, Grade 3 Breast Cancer – while she is also planning a September 2016 wedding. Dede reached out to local radio station, The Bert Show, to see if they could give her some insight on venues to check out. But, they went far beyond just that! They shared Dede and Stephen's story on-air and the community quickly rallied behind them to help pull off their dream wedding by donating everything from a venue to music, food, cake, photos, video, a dress, linens, favors, and more! When I heard that they are getting married at Four Oaks Manor in Buford, where I got married last year, I decided I had to meet Dede. I met her and her wedding planner, Summer McClane, at one of Dede's Chemotherapy sessions at Piedmont Cancer Center in Atlanta. Throughout Dede's treatment, Summer often met her at the hospital, as a way to help Dede get her mind off cancer and to have something to look forward to as they planned out her special day! Dede is one of the sweetest, most grateful people I've ever met and I can't imagine somebody more deserving of their dream wedding. We can't wait to see photos of the beautiful wedding in September!
Two local sisters are also doing their part to help fight cancer…. one cup of lemonade at a time! Turn to Page 30 to learn about sisters, Marisa and Savannah's lemonade stand with a cause! We hope to see you stop by their annual lemonade stand too on July 16th in the River Plantation neighborhood. We hope you have as much fun reading this issue as we had putting it together! Summer is in full swing, so soak it in before the craziness of back-to-school ensues in August. My own craziness is about to begin in August when we welcome our own little bundle of joy into the world. Wish me luck as I venture into the crazy world of parenthood!