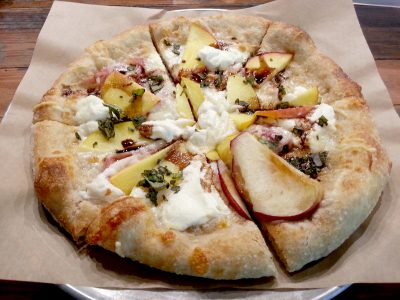 Wild Wing Café
3265 Lawrenceville-Suwanee Rd. Suwanee  |    770-945-9090
|     WildWingCafe.com | $$
Wild Wing Café is a laid-back chain offering the best wings in the South in 33 different made from scratch flavors amid a sports bar atmosphere! While you might come for the wings, you will be tempted to try all the other delicious items they have to offer. From their hand battered, fried to order onion rings to creative combinations like the Bleu Cheese Basil burger, there is something on the menu for everyone. Throw in the Wild Child Menu for the little ones and you've got all your bases covered.
Valentino's Bakery
3294 Peachtree Industrial Blvd. Ste. 1004 Duluth   |    678-878-4772
|     ValentinosBakeryInc.com | $

Chef Valentino is treating the US with his pastry talents brought all the way from Venezuela. With over 50 years of experience in the baking industry, Chef Valentino carefully crafts goodies not only full of flavor, but attractive in appearance. Stop by his bakery in Duluth to try his famous milhojas, flan, and fruit tart or any other decadently created pastry or dessert!
Located in the Bona Allen building of downtown, historic Buford, Bare Bones Steakhouse provides an atmosphere of character and originality. This classically, traditional steakhouse restaurant a bar also offers a comfortable lounge and additional space to host your next party or event. Stop by Tuesday through Thursday to add a free cheesecake dessert to your dinner and half priced appetizers from 4-6pm!
Cinco
1500 Peachtree Industrial Blvd Suite 100 Suwanee |  678-541-0645
|     CincoRestaurants.com | $$

Cinco is authentic, Latin-infused Mexican Cuisine served in a family-friendly setting. With a unique menu, Cinco offers an upscale variety of Mexican dishes that are carefully prepared from scratch. Weekly specials include: Kids eat free Monday & Tuesday, daily drink specials, Sunday brunch and an adjoining After Five lounge that offers live music, fresh tapas and over 60 specialty martinis!
Suwanee Pizza Tavern
1500 Peachtree Industrial Blvd Suwanee  |    678-546-0823
|     SPTavern.com | $$
Suwanee Pizza Tavern is known for their made-from-scratch wood-fired pizza, garlic knots, wings, sandwiches, pastas, and friendly atmosphere. The open pizza pit showcases their wood-fired oven where you can watch their pizza chef create your pizza. The dining area is perfect for a family outing, or you can head over to their signature bar with your friends to watch your favorite sports on the flat screen TV's. Visit Suwanee Pizza Tavern, your local upscale pizza tavern!
Tannery Row Ale House is home of the best barbeque, pizza, sandwiches and libations on this side of the tracks! Located in the Historic Tannery Row building, their menu features modern comfort food inspired by the history and culture of our surroundings. They also host a variety of events like trivia night, live performances and nighttime entertainment- so grab your friends and head over for a good time!
Schlotzsky's
2941 Lawrenceville-Suwanee Rd. Suwanee  |   678-765-6336
|     Schlotzskys.com | $
Schlotzsky's offers a wide variety of freshly baked bread, delicious hot sandwiches, Artisan flatbreads, specialty pizzas, toasted wraps, freshly tossed salads, gourmet soups, and more! Our taste remains true to our roots, we still use the highest quality ingredients to make the world's best sandwich.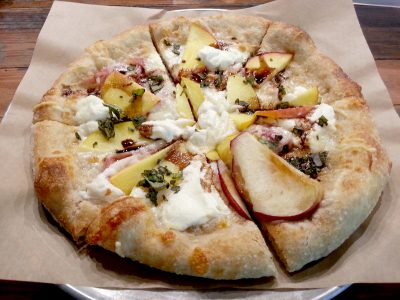 Your Pie
3370 Lawrenceville-Suwanee Rd. Suwanee   |  470-266-1112
|     YourPie.com | $

Your Pie is a fast-casual pizza franchise, inspired by the Italian Island of Ischia. Specializing in personalized pizzas, chopped salads, and Panini's, Your Pie encourages the customer to be as creative as they want to be against the backdrop of authentic ingredients. Customers choose the combinations and Your Pie delivers to your table hot from the brick oven. Add a drink from our Coke Free Style or a draft Local Craft Beer. Finish up with a Gelato.