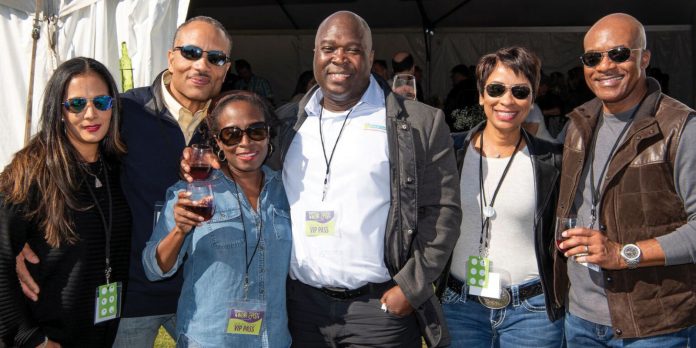 After taking a hiatus in 2020, Suwanee Wine Fest is planning its return on Saturday, November 6th. Wine lovers will enjoy the cooler fall weather while treating their taste buds to unlimited samples of more than 150 wines, the majority of which are carefully hand-selected by the wine experts at Suwanee TopShelf Beverage.
Created by the team behind the award-winning Suwanee Beer Fest and recognized as one of the premier wine events in Georgia, Suwanee Wine Fest gets bigger and better each year. As festival attendees sip their way through Suwanee's Town Center Park, they can shop from local vendors, taste delicious food from some of the area's most popular food trucks, participate in backyard games like giant Jenga, and listen to live music from local bands. This year, Brian Wiltsey will perform popular songs from '60s pop to '90s rock, and all the '70s and '80s in between.
The Georgia Wine Trail
The Georgia Wine scene has exploded over the last two years. What better way to celebrate them than at a wine festival?! Catch a glimpse of what Georgia has to offer as you travel from one Georgia winery to the next sampling everything from a sweet blueberry wine to rich and woodsy Cabernet. Even better, Georgia wineries will be selling their wine for those who want to take a little vino home.
Tailgate Tent
Don't want to miss the game? We have you covered. Head to the Tailgate Tent to catch the latest scores and see what StillFire Brewing and Pontoon Brewing have on tap. For those wanting to try something different, Taco Mac will be serving up some of their tasty artisan craft cocktails.
Cheers to the community!
Event organizers believe in giving back to the community. A portion of the Wine Fest proceeds will be donated to Annandale Village, a Suwanee organization that provides care and life assistance to adults with developmental disabilities or traumatic brain injuries and enables them to maintain their independence in the least-restrictive environment possible. Suwanee Wine Fest also donates a portion of proceeds to the City of Suwanee SculpTour. This outdoor art exhibit, which can be seen all around Town Center Park, features eclectic sculptures created from unique materials such as aluminum, glass, bronze, brick, stone, and plastic. The sculptures change bi-annually. The program is sponsored by the Suwanee Public Arts Commission.
Suwanee Wine Fest will take place Sat., Nov. 6, 2021. General Admission prices start at $49 per person and feature unlimited samples of wine and beer in the park from 1-4:30 p.m. with the prices increasing to $55 on September 26. Purchase tickets now at SuwaneeWineFest.com.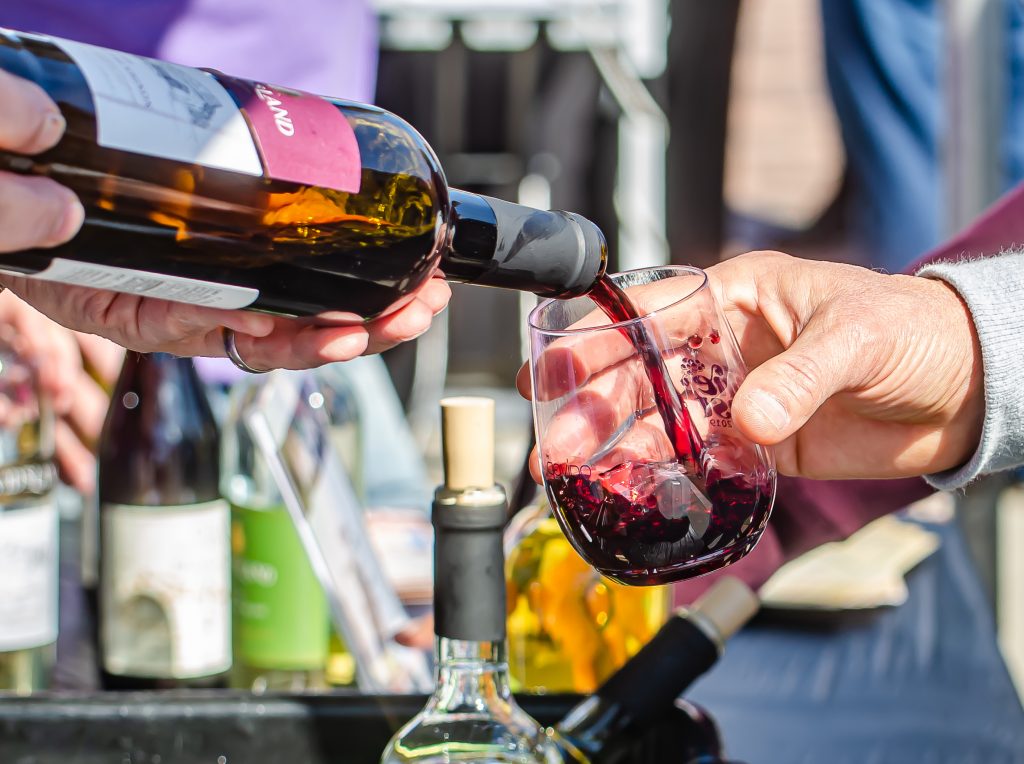 2021 Georgia Wineries at Suwanee Wine Fest:
Cloudland Vineyards and Winery
Established in 2015, Cloudland is a farm winery located in the foothills of the North Georgia mountains. Located on the first ridge transitioning from the Piedmont Plateau and the Blue Ridge Mountains, the 10-acre site sits at a unique 1,300′ elevation in the Lake Lanier Highlands. Cloudland focuses on growing premium quality fruit and rare grapes that are ideal for the region. The tasting room is designed for a truly personal experience. Enjoy nooks and experiences tailored for visitors' special outings, all while nestled among the vines of Cloudland's estate vineyard. 3796 N Bogan Road, Buford, GA. facebook.com/cloudlandwines.
Big Door Vineyards
Big Door Vineyards is a boutique winery founded on both friendship and a love of wine. The establishment started in March 2015 with estate grown grapes: Blac du Bois, Chardonel, Lenoir and Lomanto. Since then, they have built a beautiful tasting room to include the staple piece, "the big door." Their mission is to bring back the true history of wine to Georgia, starting with a Lenoir varietal. This particular varietal is one of the oldest known hybrid grapes ever to be cultivated in America. 125 Clearwater Trail, White, GA. BigDoorVineyards.com.
Sweet Acre Farms
Sweet Acre Farms Winery is a small husband-and-wife-run farm located in the beautiful foothills of the Northeast Georgia mountains. After growing blackberries and keeping bees for some time, they have turned their u-pick farm into Hall County's first winery. They specialize in fruit, or "country wines," that are reminiscent of those their Southern families used to make. Sweet Acre honors Georgia's agricultural diversity by using the finest ingredients from their farm and farms alike. 7584 Bill Wilson Road, Alto, GA. SweetAcreFarms.com.
Etowah Meadery
Located in Dahlonega, the very Heart of Georgia's wine country and the Wine Tasting Capital of Georgia, Etowah Meadery gives "wine" a unique buzz! In fact, their meads are wines made with only the finest honeys, fruits, and spices. Mead is a honey-based wine enjoyed by many enlightened civilizations throughout time. Mead's enthusiastic acclaim is known to China, Europe, Africa – anywhere in the world where honey is produced. Thankfully, the modern artisans of Etowah Meadery have resurrected this golden elixir and nectar of the gods for our enjoyment. 3003 Morrison Moore Parkway East, Dahlonega, GA. EtowahMeadery.com.