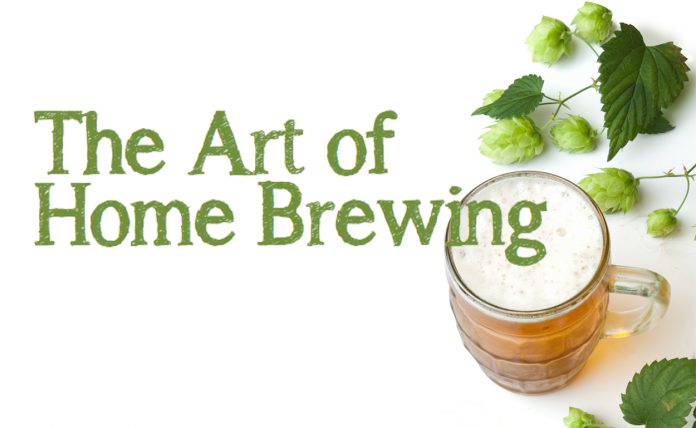 BY: Bob Carlton
Owner, Brew Depot
The craft beer explosion has hit Georgia. Since the law that restricted the alcohol level at 6 percent was amended to 14 percent in 2004, interest and sales have significantly increased. In that time, beers that would not have been available in our state have now made their way into the package stores and your favorite bar or restaurant. The availability of these craft beers has ignited an interest and appreciation for the complex taste they provide to the beer drinker who is now able to enjoy the social respect of the wine drinker. No longer is beer viewed as the blue collar beverage of choice. The various beer styles and their complex flavors along with the aromas associated with them make beer and food pairings, perhaps as, or more popular than wine and food pairings.
This interest in craft beer has also had an impact on the home brewing market. As the largest home brewing supply store in Georgia, we too have seen an increased interest in the beer brewing process. When we opened in 1996, our customer base were the pioneers of home brewers that have enjoyed true craft beer for years. This base of brewers understood the complexity of quality beer. They became brewers because they couldn't get the beer they were looking for from the commercial sector. I view these early home brewers as the founders of the craft beer movement which we are now experiencing.
As with most things in life, the old way of doing things changes, or is at least impacted by technology, and home brewing is not exempt. With all the information available via the Internet and the numerous "how to brew" books, folks interested in home brewing have been exposed to an array of various commercial beers and are more educated about the brewing process. This provides a new challenge for operating a successful home brew supply store. Employees need to be educated in numerous aspects of the art of brewing including beer styles, various types of brewing equipment, the vast selection of ingredients and the numerous brewing techniques. Not to mention being the expert on all commercial beers hitting the market. What started in the early 90s as a laid-back hobby, our business has moved into a highly knowledge-based venture. At Brew Depot/Beer Necessities, we understand that, which is why our staff is the most educated and knowledgeable in the home brewing business. We are the only home brewing store that has a dedicated training facility focused on providing a comprehensive introduction to beginning brewing. We offer an advanced brewing class for the more serious brewer who wants to move his or her brewing skills to the professional level.
Stop in our store and look around. Even if you leave without a beginner beer or wine brewing kit, we think the experience of visiting our unique store is worth your time.