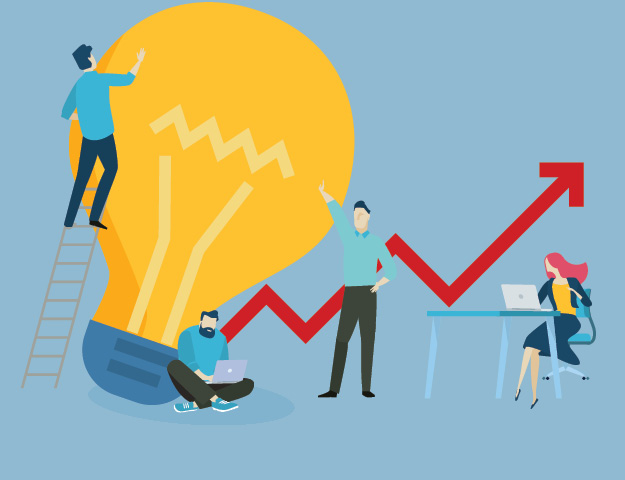 Veugeler Design Group offers three reasons why a quality logo is important to your overall brand.
By: Madison Coats
First impressions are everything. From a first date to a job interview, the initial impression you make is a major part of what defines the experience. The same can be said for brands and their logo. Consider a logo as the face of the company, and it's walking into that interview. What lasting impression will it leave on its audience?
Considering that it only takes 10 seconds to form a first impression of a brand's logo, you better make sure it packs a punch and leaves the type of impression you want. With that in mind, here are three reasons why a quality logo is important to your overall brand.
1. Logos immediately connect customers to your business.
Your logo should connect your customers to your brand without them ever reading your company name, and on the flip side, your company should be fully recognizable by only its logo. For this reason, your logo should express your company's values and, ultimately, define your entire brand. In order for your logo to leave a lasting impression on the audience, it should be memorable and simple in form. Think of the golden arches or an apple with a bite taken out of it. With only a simple description of these logos, you know exactly which brands are being described. Your logo is the first and largest piece of the brand recognition cake and will set the stage for your entire company.
2. Logos invite customers to your brand.
Think about walking through the grocery store — you need coffee, but you want to try a new brand. How do you choose which brand to buy? You'll likely be drawn to those with aesthetically pleasing packaging. The logo sets the mood for the brand, but the branding and packaging should be consistent to maintain a cohesive brand identity. Your logo should be strong so it catches the eye of your customers, and in turn, your branding should be equally as strong. After all, 72% of American consumers say their purchasing decision is influenced by packaging design.
3. Logos help set your brand apart from your competition.
One of the most important things to consider when designing a logo is how it will differentiate your business from its competition. There is a fine line to walk, however, when thinking about incorporating current trends in your logo design — you don't want to create a logo that is trendy today and out-of-style tomorrow. When choosing fonts for your logo, use a maximum of two, as more than this may create inconsistency in the design. Also consider the colors used in your logo. Studying color associations before incorporating them into your design will ensure that you don't carry the wrong message over to your customers through your color choices.
If you are considering creating a logo for your company or doing a re-brand, make sure you are working with a marketing team that fully understands your vision and the ongoing goals of the company. Visit vdgatl.com for more marketing resources or to contact a member of our team.