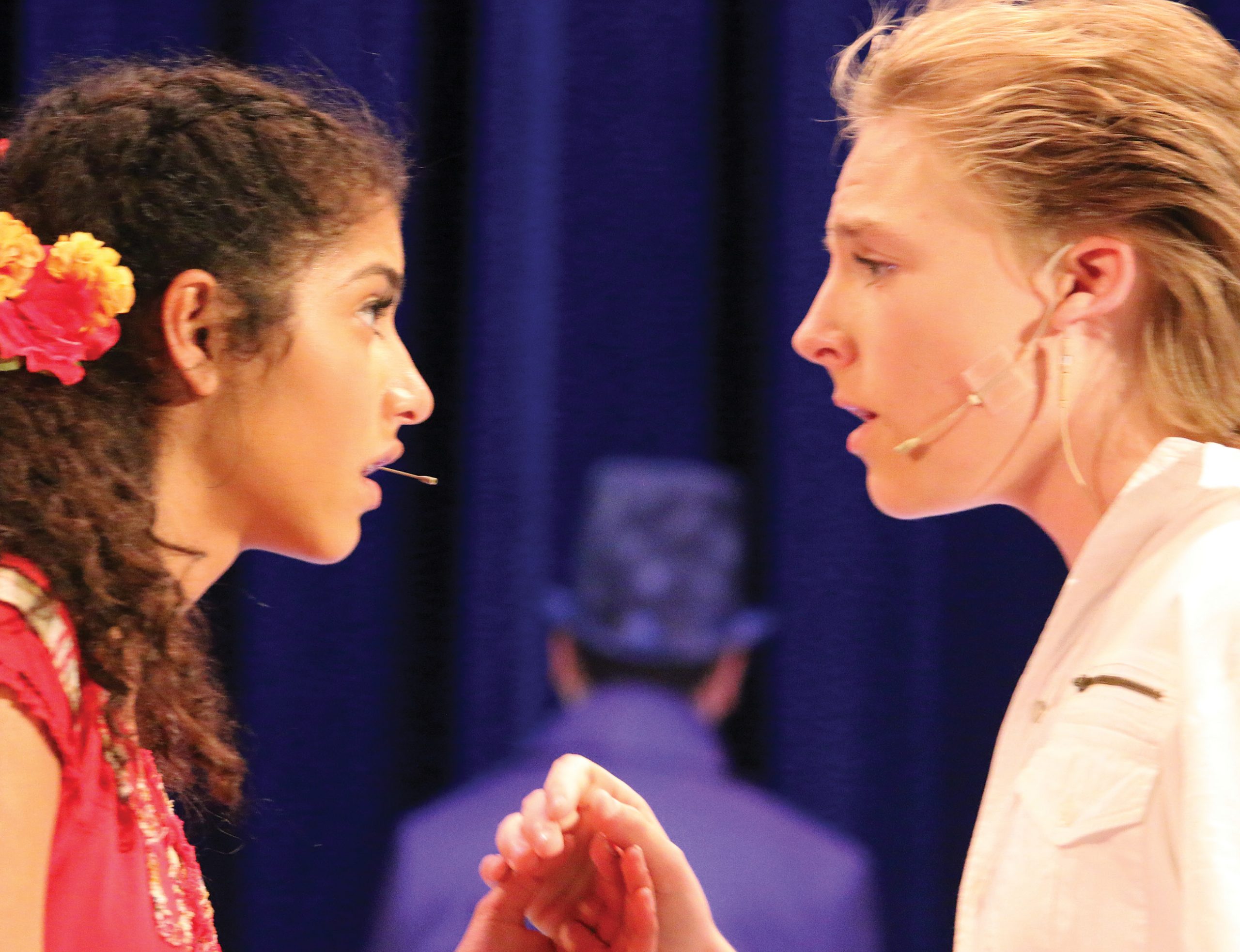 Last October, The Community Arts Players of Suwanee (CAPS), a division of Suwanee Performing Arts, produced a touching production of Once on This Island, Jr. Under the inspired direction of Emily Hogan, innovative choreography by Jenna Dorece, and masterful musical direction by Teri Khan, the musical was first performed at North Gwinnett High School. CAPS members knew this cast was special and decided to take 23 of the original cast members and create a condensed version of the show to perform at the Junior Theater Festival on the weekend of January 18th.
The Junior Theater Festival took place at the Cobb Galleria and focused on bringing performing groups from all over the world together. The festival gives them the opportunity to celebrate musical theater by allowing them to meet people from all over the world, take workshops, see new MTI Broadway Junior shows, and experience the world of musical theater.
Out of 600+ performing groups and more than 6,000 actors and actresses in attendance, the Once on this Island Jr. cast won the award for Outstanding Ensemble Work. Actor Greg Chalmers, who played Daniel in the performance, was recognized for Best Male Performer. Daniel Miller and Saanvi Diskaklar were also recognized as All-Star Performers.