From cycling to group workout classes to pilates and running, there are a number of ways in Suwanee to kick-start your heath — it's all about finding what works for you.
Maggie Hudson, 58
Owner of Fit2Fly
There are so many reasons why I love aerial silks (pictured above). Exercise has always been part of my life and I have tried many different things, but I get easily bored and need to work toward a goal. When I started learning aerial silks, I had so much fun that I didn't even think of it as "exercise." Meanwhile, I'm in the best shape of my life because of it. Climbing on the silks, wrapping, and inverting all improve your all-over body strength, flexibility, and coordination. Aerial silks training even promotes calmness! While you're up in the silks, you have to focus on how to wrap, which muscles to engage, etc., so you don't have time to think about anything else. It's a form of meditation for me, to put some music on and just "dance in the air!" Another reason why I love aerial silks is that it boosts my self-esteem. There is a real sense of achievement because you're placing trust in yourself when working at a height and mastering those skills. And even after my eight years of training on aerial silks, there's always more to learn and another goal to achieve.
---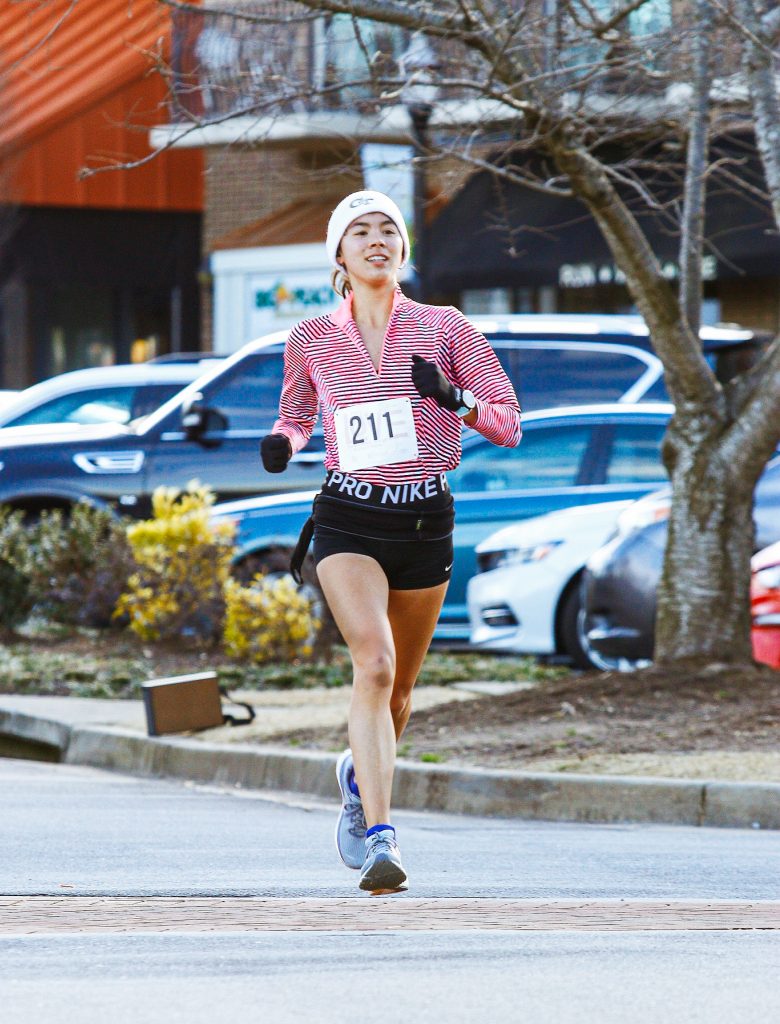 Alexis Wilmot, 19
Georgia Tech Student
Running is a way for me to stay fit while also giving me a mental break from everything around me. It gives me something to look forward to every day! I love how results from a hard training block are clearly reflected back in races and they give me even more reason to try harder the next go-round. I started running just for fun years ago, and ran on the Suwanee Greenway every morning. It was so nice seeing the same people every day walking and enjoying the outdoors just as I was. As one could guess, I got hooked on running very quickly. Now, I run marathons and will be running the Boston Marathon next April! To supplement running, I also really enjoy cross training, such as swimming, biking, and strength training. I think that it's super important to stay balanced between different activities so that I can keep myself healthy and injury free!
---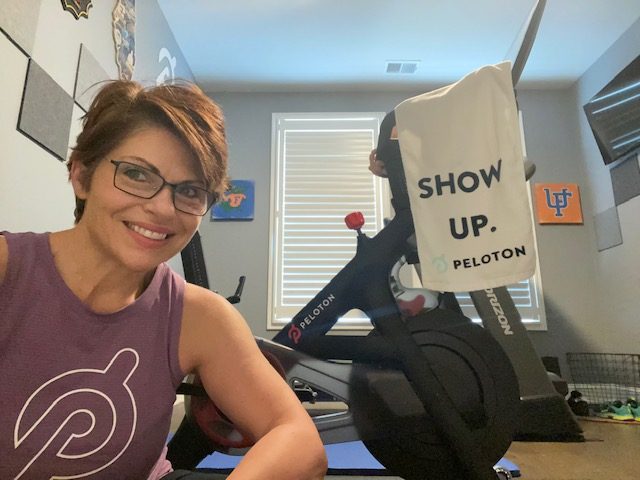 Jessica Rantamaki, 51
Business Development Specialist at Geo-Hydro Engineers
After a near fatal car accident in 2017, I used a basic stationary bike as part of my physical therapy plan. It helped me get back to running, and compete in a few half marathons and the Peachtree Road race every year since. As I have turned older and my joints haven't enjoyed running as much as my mind does, I decided to embark on the Peloton journey and purchased my bike in January of 2020, just before the pandemic. This was the best purchase of my life so far as it has helped to keep me fit mentally and physically. I am now almost at my 1,100th ride. In 2021, I biked over 13,000 minutes, 3,800 miles, and burned over 120,000 calories! Look for me on the leaderboard as #bionicspine and taking most of my classes with my favorite coach, Matt Wilpers, who was a track star at GSU now turned Peloton coach.
---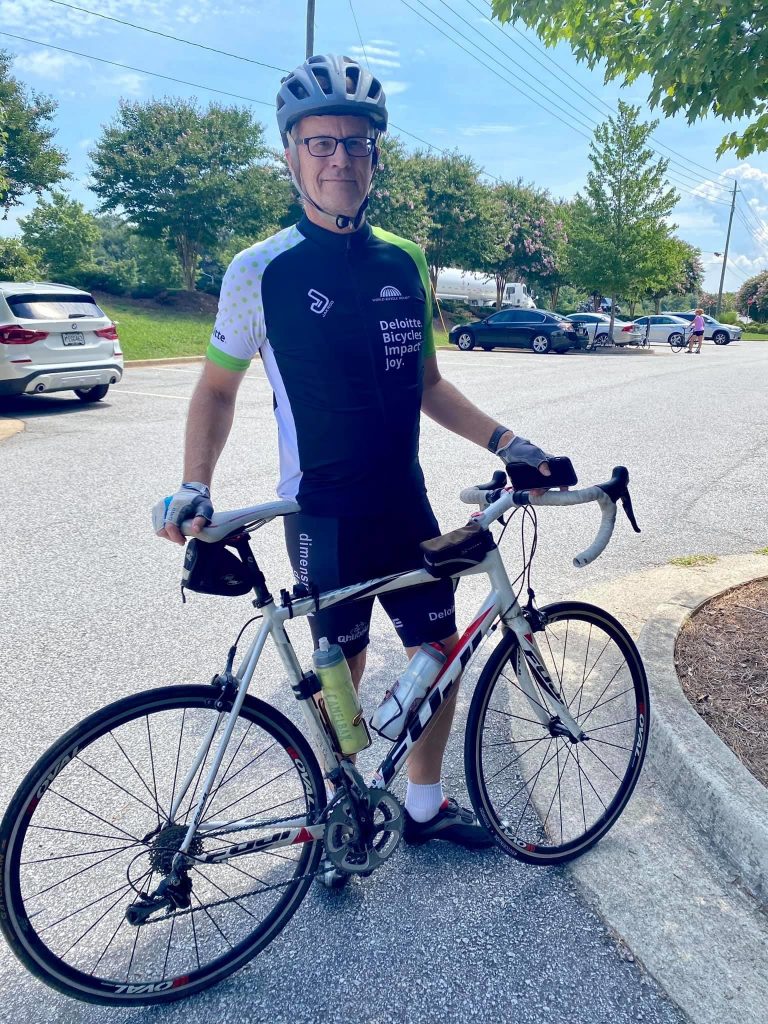 Tony Heringer, 59
Specialist Leader at Deloitte
I started cycling about 11 years ago. Jeff Nalley at Suwanee Creek Bikes initially put me on a hybrid bike to get me started before spending a lot of money on a more expensive road bike. At the time, I was really just wanting a way to cross train with my running, but two years in I was hooked on cycling and ready to invest in a road bike. My wife and I go to the Silver Comet on the weekends as often as possible, and we've recently discovered Suwanee's Brushy Creek Greenway a little closer in. We have biked a great deal on the Rails to Trails paths in Florida and in the Keys, and we also like to bike on Jekyll Island several times a year. It's so relaxing and beautiful down there. We also took on the Virginia Creeper dirt trail a couple of years ago. On weekdays I normally bike around Suwanee, staying on surface streets and off of busy roads like Peachtree Industrial Boulevard. It's been a great way to get to know our little town. When possible I run errands on my bike.
---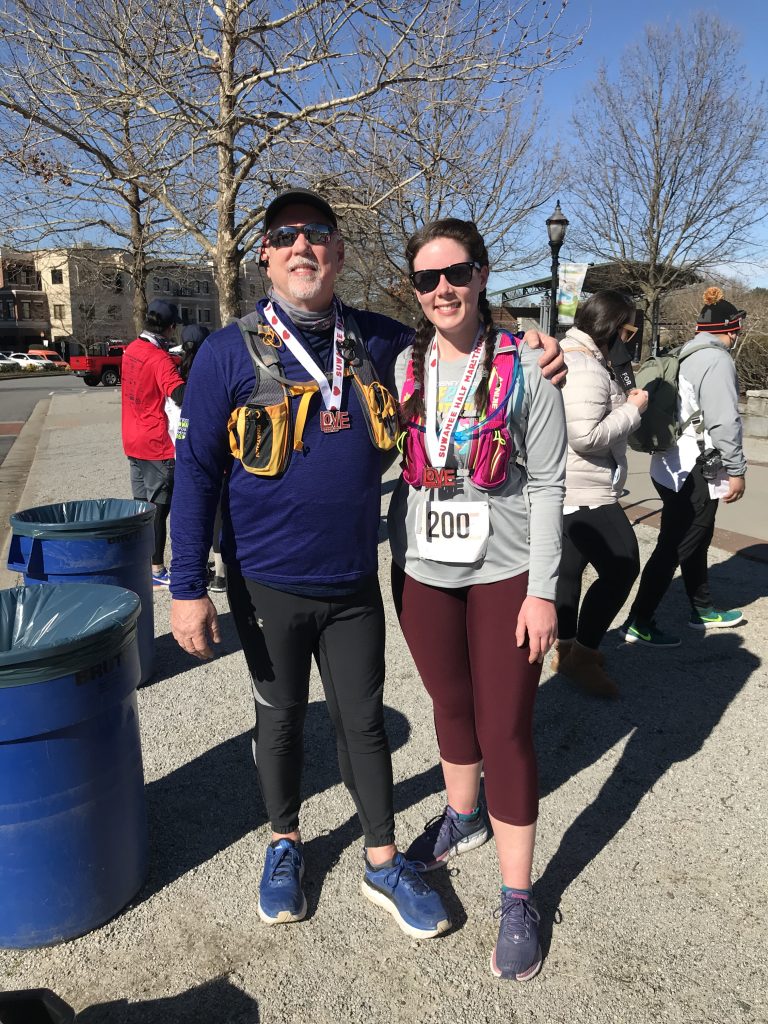 Greg Jones, 59 and Madi Jones, 26
Self-employed and Occupational Therapist
We run in Suwanee to stay fit. Suwanee is a runner's paradise. From the Greenway to numerous parks and trails, there is no shortage of places to run safely in Suwanee. Suwanee also hosts multiple running events each year that allow this father-daughter duo to cover our best miles on foot, stay fit, and stay connected to one another!
---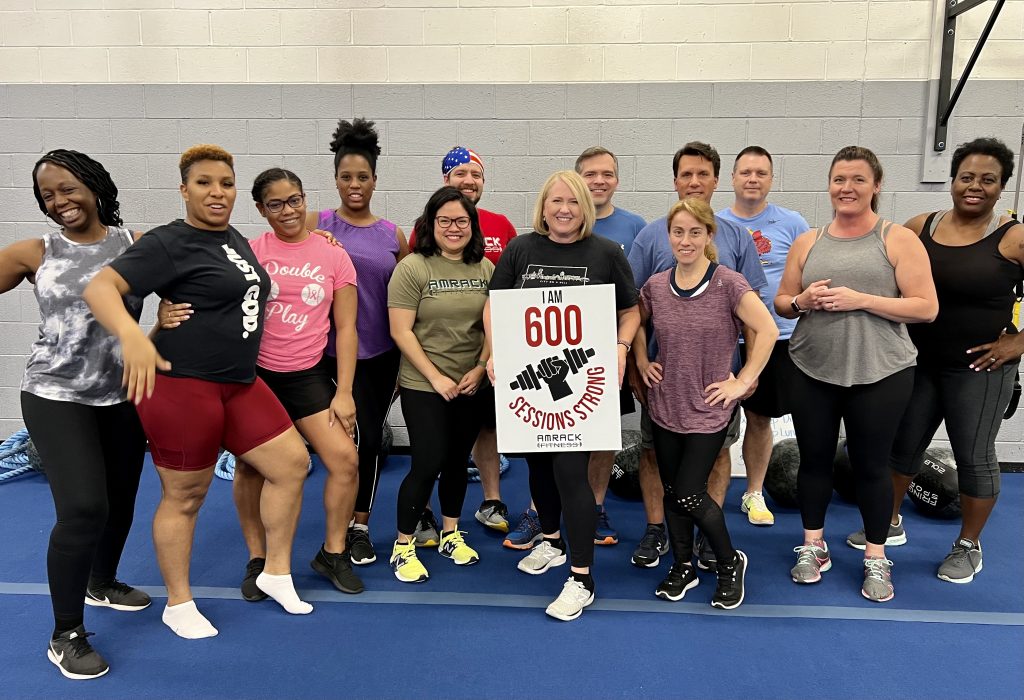 Beth Hilscher, 51
Attorney / Suwanee City Council Member
A few years ago, I ventured upon a gym located off of Old Suwanee Road, now known as Amrack Fitness. The gym, owned by a former Falcons football player and his wife, Derek and Lisa Rackley, had the appeal of a 30-minute, high- intensity interval training workout. It saved the expense of personal fitness training and I figured I could fit a 30-minute routine into my busy schedule. At that time, I could hardly complete a single push- up. I had previously tried various fitness routines — nothing really stuck. Now, more than three years later, while the 30-minute workout remains fresh and challenging, what draws me to Amrack at 6:15 most evenings is the sense of community cultivated by the owners and trainers. My trainers and classmates have become some of my most cherished friends. We encourage each other in our accomplishments, we break bread together in celebration, and we lift each other in times of need and sorrow. For that, I have been blessed. And as an added bonus — I dare most men my age to challenge me to a push-up contest!
---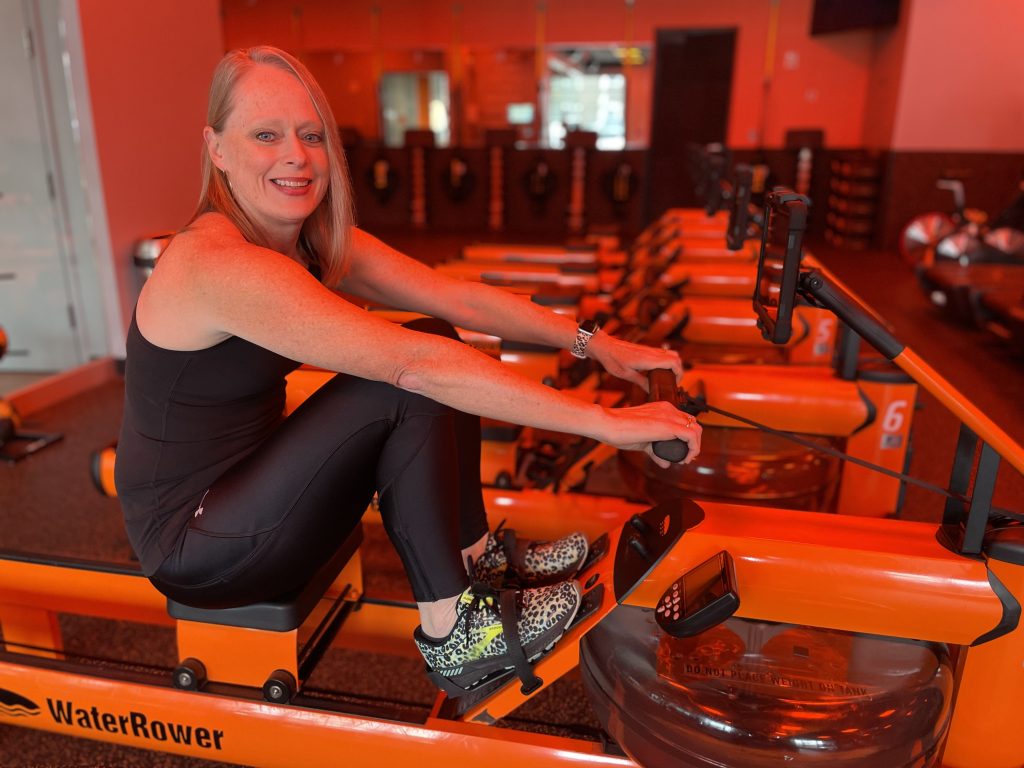 Sandra Izaguirre, 53
Stay-at-Home Mom and Local Volunteer
Fitness has been an important part of my life since I was in college. It's a big part of who I am. I have enjoyed many different forms of exercise, but group classes have always been my favorite. I even taught group fitness classes for many years at the former BodyPlex and then at Georgia Fitness. When I hung up my microphone in 2016, I decided to join Orangetheory Fitness. I really enjoy the social aspect of the workouts as well as the ability to always challenge myself physically. At 53 years old, I have had my share of orthopedic issues, and at Orangetheory Fitness I have been able to become stronger while being conscious of any physical limitations. The coaches and members are incredibly supportive. Obviously, working out provides a myriad of physical benefits — strength, heart health, flexibility. For me, however, the mental calm and balance that I feel after a tough workout is the main reason I show up each day. We jokingly call it our "Orange Therapy," but those endorphins are real and keep me showing up even on those days when I don't always feel like going. The sweat and sore muscles are the icing on top!