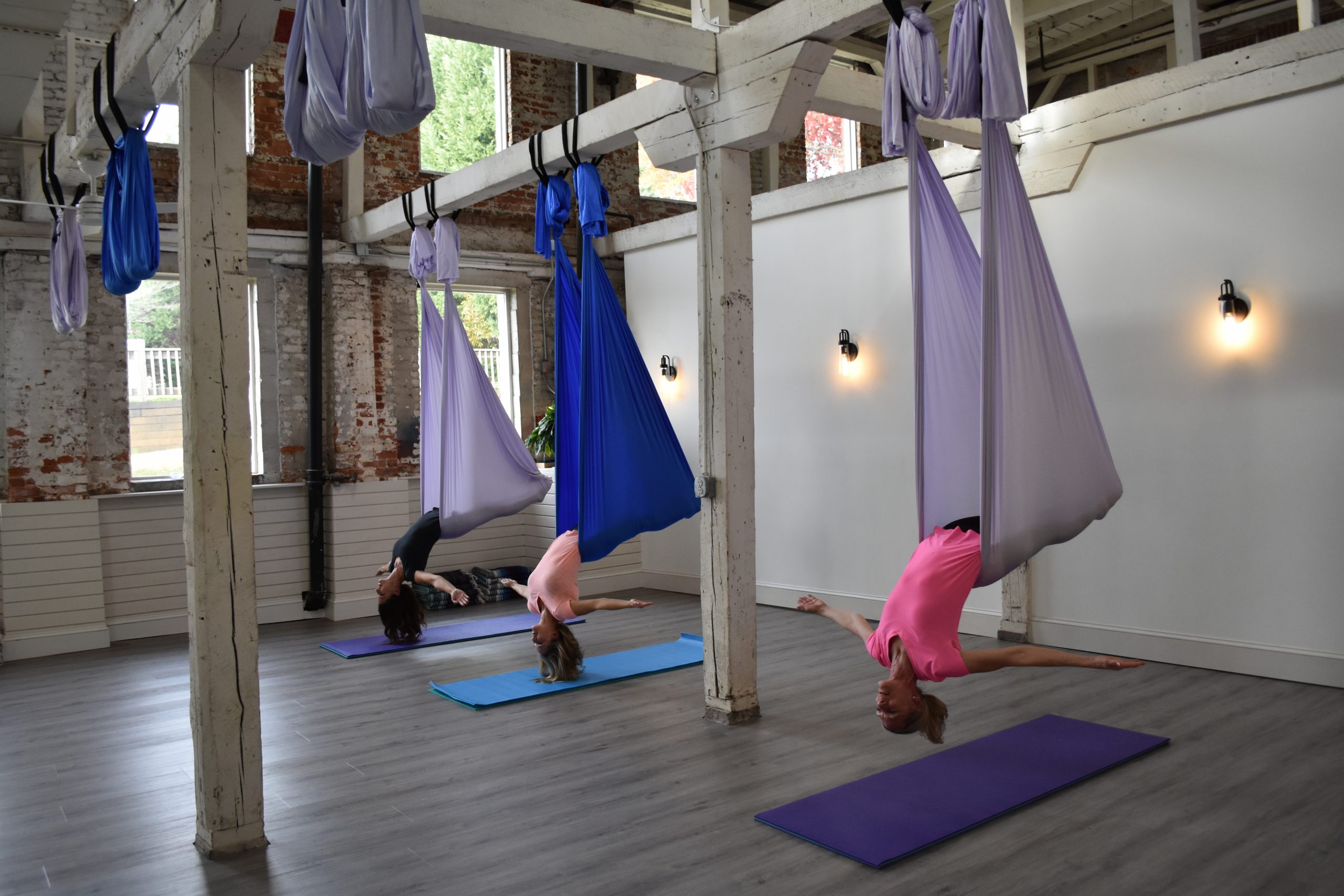 ToLife! Yoga and Pilates is a boutique fitness studio opened in 2017 by mother-daughter team Marilyn Hildebrandt and Kari Dees in downtown Buford's Tannery Row. The historic building's exposed brick walls and large windows create the perfect backdrop to an early morning or late afternoon class, and Marilyn and Kari have worked hard to create an inviting and peaceful environment that echoes the setting. ToLife! offers intimate and specialized classes that focus on proper form and overall wellness to "help you attain health and balance for the mind, body, and spirit, resulting in a greater overall well-being."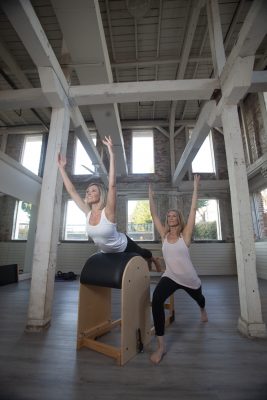 ToLife! was formed after Kari and Marilyn realized their passion for Pilates and Yoga. A dancer since a young age, Kari was beginning to feel the physical effects, having sustained multiple injuries that wreaked havoc on her body. By her mid-twenties, Kari had already undergone multiple surgeries on her knees and ankles. Kari suffered from severe pain that eventually led her to quit dancing. After living with the pain for nearly a decade and following years of physical therapy, Kari rediscovered Pilates and was amazed at how she was able to strengthen her body without inflaming or reinjuring her knees. Pilates focuses on alignment of the body and therefore stabilizes the joints allowing for a full- body workout without the wear and tear of traditional workouts. The practice was life-changing for Kari and helped her manage her pain while also getting in great shape. In the end, she knew she wanted to share Pilates with the community to help others the way it had helped her. She became certified in Pilates and taught at a local studio before eventually opening ToLife! Yoga and Pilates with her mother, Marilyn.
Marilyn also has a background in dance, which began in early childhood and continued through college. She started teaching dance at 15 and continued to teach until 1995 when she took a full-time corporate job. After years of sitting behind a desk for hours at a time, feeling the aches, pains and stress of corporate life, Marilyn knew she had to make a change. Luckily, she found yoga, "the perfect combination of body, mind, and spirit." "It not only brought my body back into alignment, it relieved my mental stress and helped me focus." After practicing yoga for many years, Marilyn decided she needed to share this wonderful practice with as many people as possible. She began her initial teacher training in 2010 and after several more years of training became a certified Yoga Therapist. ToLife! offers a number of classes that help to align your mind, body and spirit while also strengthening your body. After all, your body is a temple, and ToLife! offers low impact but highly effective classes that will help you treat it with the kindness and respect it deserves. Plus, the small class size allows the teachers to ensure proper form, which will help to prevent injuries and allow you to get the most out of your workout. Here, we've highlighted three of ToLife's classes that offer a great alternative to the traditional gym environment:
YOGA
Yoga is an ancient practice that dates back thousands of years and concentrates on the union of mind, body and spirit. Yoga classes at ToLife! concentrate on lengthening and stretching the muscles while incorporating guided breathing techniques that work to quiet the mind. The postures warm the body while working to strengthen the muscles and increase balance with a strong focus on the core. Their aerial yoga class takes the standard yoga mat practice to a new level with the use of silks that hang from the ceiling. The silks support the body, allowing you to go deeper into poses, ultimately achieving better postural alignment.
PILATES
ToLife! teaches the classical Pilates method which closely mirrors the original technique created by Joseph Pilates in the 1920s. Classical Pilates concentrates on maintaining pelvic stability while strengthening the deep core muscles to support and decompress the spine. ToLife! offers group Pilates mat classes, as well as, private and semi-private apparatus sessions and tower classes. The apparatus (reformers, towers, chairs, and barrels) provide assistance and resistance to support your body when you are a beginner and challenge you further as you become more advanced. It is suggested that beginners start with private apparatus sessions in order to learn the basics in a one-on-one environment. This also allows the teacher to tailor the workout specifically to the client's needs, making modifications for injuries, if necessary. ToLife! requires that clients take a minimum of five private sessions before joining a semi-private session or Tower class. Semi-private Sessions are kept to a maximum of three clients so that the teachers can continue to provide individualized attention to each client.
KETTLEBELLS AND CARDIO
Kettlebells and Cardio is geared toward those who want a low impact, high intensity, interval training workout. This class utilizes kettlebells, ropes, and other props to give clients a full-body workout that strengthens muscles, burns calories and challenges your stamina. The interval training format ensures a great cardiovascular workout that will increase your heart rate, helping you to slim and tone your body. Like the yoga and Pilates classes, Kettlebells and Cardio maintains the small class format ensuring that everyone receives an individualized workout where the teacher can keep an eye on proper form, reducing the risk of injury.
ToLife! Yoga and Pilates is located at 554 W. Main St. Suite 150, Building B, in Downtown Buford. 470-279-4183. ToLifeYogaandPilates.com