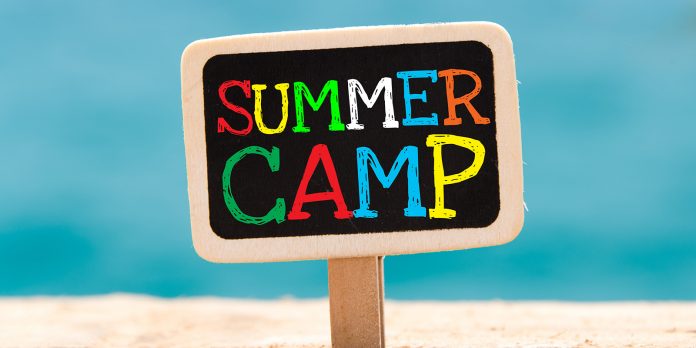 In the wake of COVID-19, many of the Summer Camps we covered in our March/April issue have had to either reschedule, go virtual, or cancel this year's camps. Many of the summer camps are open now! With that in mind, we've compiled a list of updated information about local summer camps:
Silverbacks Indoor
Gwinnett's best multi-sport camp kicked off May 26. Summer dates and field trips:
June 8-12 – Laser Tag and Game Truck
June 15-19 – Treetop Quest
June 22-26 – Petting Zoo
June 19-July 3 – Bowling
July 6-10 – Minions: Rise of Gru
July 13-17 – Malibu
July 20-24 – Skate Country
July 27-31 – Laser Tag
Camp Fee: $180/week (includes camp t-shirt, snacks and price of field trip)
Register online: https://bit.ly/3dN7rVT
---

Suwanee Academy of the Arts
Princess Camp — June 15-19
Princess Camp from June 15-19 will take place as scheduled, however, there will not be a Ball for King and Queen on Friday. Instead, they will film the princesses and send a downloadable link to their "performance."
Suwanee Ballet Intensive – Second and Third week of June
Open to All intermediate and advanced.
M T W: 1-6 p.m.
TH 1-3 p.m.
---

Greater Atlanta Christian
June 1 through July 31
Greater Atlanta Christian is dedicated to the health and safety of all our campers and staff. Summer camp is a great opportunity to experience our new normal in a safe and fun environment. Please check our website regularly at gac.growcamps.org as the situation is evolving rapidly and Summer Camp opportunities may change as a result.
Safety Measures:
9 students to 1 counselor that stay together for the week
Additional cleaning and disinfecting especially touch points
COVID training for staff
COVID testing for staff
Screen staff and campers for temperature and other signs of illness at drop off
Added virtual specialty camps
---

High Touch/High Tech
July 13-17, 2020 — Northbrook UMC
11225 Crabapple Rd. Roswell, GA 30075
July 20-24, 2020 — Northbrook UMC
11225 Crabapple Rd. Roswell, GA 30075
July 27-31, 2020 — Oak Grove UMC
1722 Oak Grove Rd. Decatur, GA 30033
Week Long Camps are from 9:00a.m.- 3:00 pm.
Cost: $265
TO REGISTER Click Here
---

Threaded from Heaven
Camps Start June 1 and run through July 31st
We have implemented additional safety and sanitation measure in accordance with O.S.H.A and CDC guidelines to protect the campers and our team. Our camp size has decreased from 10 campers to 4 campers to enable us to stay within the social distancing guidelines.
---

Georgia Gymnastics
It is our hope to resume our Summer Camp program, however, our opening date is yet to be determined due to the questionable situation concerning COVID 19.
Interested participants can call or email us at the gym for ongoing updates
Georgia Gymnastics Academy 770-945-3424 / ggasuwanne@bellsouth.net
We will be limiting camps to small numbers in order to practice current social distancing guidelines and will be following sanitizing practices as guided by the CDC. Please contact the gym for more specific details.
---

Code Ninjas
Camps are running from May 21st- July 31st.
Safety measures:
No more than 10 people in our dojo at any time. Until it is recommended otherwise.
Parents are not allowed inside the center.
The kids temperature will be taken as they enter the center.
Kids will be required to wear a mask. (Not provided.)
Kids will be sat at least 6 feet apart.
Kids will be required to wash hands as they enter the building, after bathroom breaks, and required to use hand sanitizer as the enter the dojo.
All computers will be wiped down after each use.
---

EAA Aviation
Camps have been moved to July 13 -17.
We will be following the CDC and Georgia Department of Early Care and Learning guidelines for cleaning,  disinfecting and social distancing that will be in place at the time of the camp.
---

In the City Camp
We have cancelled our in-person camps in June and are holding virtual camp instead. As of now, we still plan to have camp in Sandy Springs July 6-31 depending on how the situation continues, so we're pushing virtual camp in June. Our details are posted here: www.inthecitycamps.org/itc-at-home
ITC@Home runs June 1-July 3 for children entering Kindergarten-8th grade
$50/week per camper
---

Camp MasterChef
Cancelled for the summer.
---

Goddard School
Hosting camp from May 26-July 30 and following the CDC guidelines.
---

Legacy MMA
Camp will run May 26-Aug 4.
Our facility will be cleaning and sanitizing the facility throughout the day ensuring everything stays sanitized, all students will have to use hand sanitizer upon entering the building, temps will be checked and any student that has a fever or cold like symptoms will be asked to stay home.
---

Club SciKidz
All in person camps have been cancelled. We are now doing a virtual Camp in a Box.
---
Kids4Coding
Moved to virtual programs.
Starting a one-of-a kind daily math program for children rising grades 2-6.  It will be virtually with 5 students and an instructor. An average to below average struggling student will enroll in the Master program which will review the standards of the current grade level so the student doesn't lose information. A student who registers for the RISE program would be for a student advanced in Math. The curriculum will go through the rising grade level standards as an enrichment program.
---

I9 Sports
FUN, safety, convenience, and communication is what sets us apart from all other youth sports programs. We are excited to announce our plan to return to play! We want to assure you that getting back to the FUN will not come at the expense of safety. In our organization, we have designed a rigorous "Return to Play Safely" protocol to ensure the safety of your family, our staff and participants. You can return to play with confidence knowing that you will get the same FUN, quality instruction and convenience you've come to love and expect with i9 Sports, with extra safety precautions. If our Summer Programs are cancelled due to State and Local restrictions, you will receive a full refund via your method of payment.
i9 Sports North & Central Gwinnett has a passionate staff dedicated to having a positive impact on our community. We sincerely appreciate your patience as we look forward to the start of our Summer season after the July 4th holiday. We will be offering FunSize leagues for Basketball, Flag Football, Soccer, and TBall/Baseball. These leagues were developed based on the current restrictions. We will also be offering clinics for these sports as well as Golf, Lacrosse, Volleyball and Half Day Multi Sport Camps. With all programs, we recommend registering early as we will only be allowing a limited number of participants.
Until we meet up on the field or court in July, check out our local Facebook page and Instagram page where we have been posting fun ways to keep active. Questions please call (470)655-6370 or email Jennifer.jordan@i9sports.com.
---

Camp Woodmont
Below are some of the protocols we are implementing to keep our campers and staff healthy at camp.
While we have always required hand sanitizer before entering our Dining Hall, we will continue this practice, along with requiring it while exiting the Dining Hall for meals.
Hand washing will be required by all Campers and Staff upon returning to main camp from activity areas.
Bunk beds will be labeled head/foot for alternating sleeping to reduce possible transmission.
Public areas of camp will be cleaned and sanitized at least 2x/day
Contact surfaces of cabins & mattresses will be cleaned between each session.
Bathhouses are currently cleaned daily, but we will deep clean them nightly after all campers have exited.
Program equipment will be wiped down between activity sessions.
Meals will be served Buffet style to reduce the chances of cross contamination
Screening intake at check-in for all campers and staff. This will include temperature checks, along with a host of other questions to be answered each time a new person enters the housing areas.
When families send their child to live with us at Camp Woodmont, they are trusting us to build a community that takes responsibility for everyone's emotional and physical safety. Just like you, we are anxiously waiting what authorities advise for summer camp.
Currently, the American Camp Association (ACA) is developing resources along with an independent expert panel being coordinated by Environmental Health & Engineering, Inc (EH&E). This panel has convened specialists in pediatric medicine, camp medicine and nursing, epidemiology, infectious disease management, biologic safety, industrial hygiene, organizational design and other technical specialties. These resources will be shared with CDC and state and local health departments so all parties will be informed.
Information will be available to the ACA between now and mid-May, and updated daily. The guide, which is developed by the ACA, will provide resources for camp staff to reduce potential exposures to and spread of COVID-19, and enable camps to make the best decisions possible for opening this summer.
We are hopeful to have camp this summer. We will be in constant contact with updates in the next week.  And, we will not run charge cards until we know that camp is a "go."
Thank you for your patience and understanding as we sort through this unusual time.