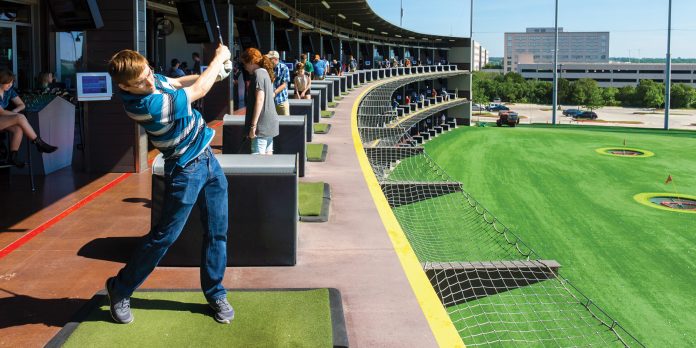 Each year, our annual Travel and Adventure Guide lists a number of ways for the family to get out and explore. Over the years we've gone in search of off- the-beaten-track roadside attractions throughout North Georgia, spoken to those who've hiked the Appalachian Trail, and sought out thrills like skydiving and scuba diving. This year, we wanted to find easy adventures that families and friends could enjoy all summer long (and beyond!). Along the way, we discovered that sometimes the best adventures are the ones found right here in our community or just a short car ride away.
FUN FOR THE KIDS
Catch Air at Urban Air Adventure Park
Kids (and kids at heart) can jump, swing, climb, race and play all day long at Urban Air, the ultimate indoor adventure park. Offering attractions such as laser tag, bumper cars, trampolines, obstacle courses and so much more, you're sure to find something fun for every member of the family. Check out their website for updates on weekly activities. 3480 Financial Center Way, Buford, UrbanAir.com
Indulge Your Competitive Side at The Complex
The Complex is a family-friendly entertainment center featuring high-tech and interactive sports- themed games for everyone. Test your skills in the sports arena at any of the 14 sports games, get competitive with three of your friends at the four-person air hockey table, or experience the thrill of the indoor zip line. Once you work up an appetite, grab a table at their full-service restaurant. Parents can also visit the self-serve beer and wine wall. Located near the Mall of Georgia. 3230 Woodward Crossing Blvd., Buford, TheComplexSports.com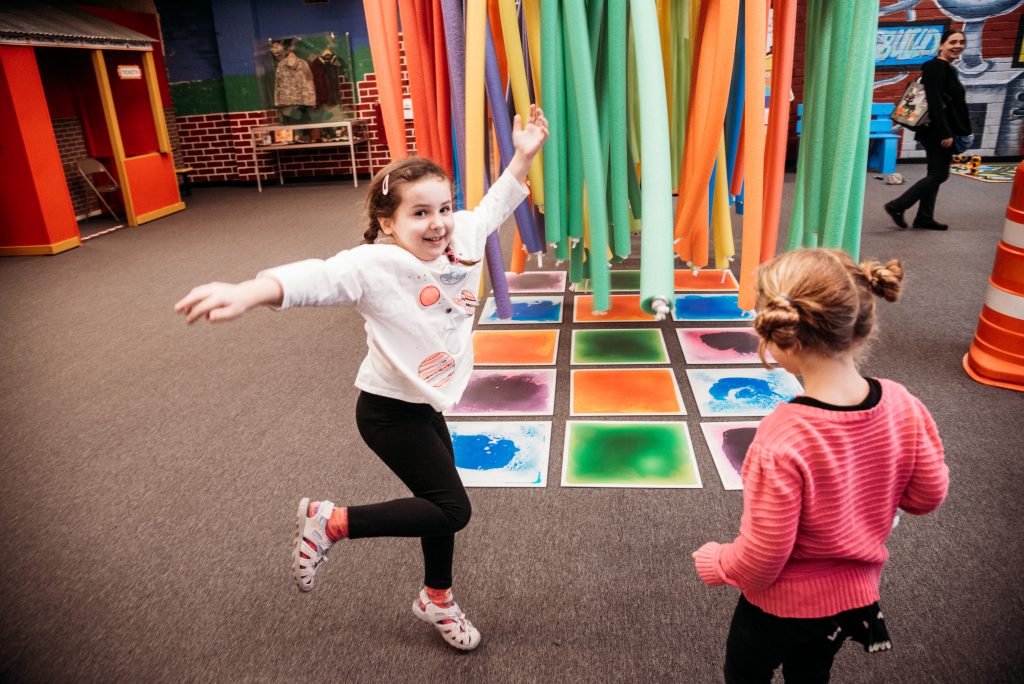 Enjoy Hands-On Learning at Interactive Neighborhood for Kids
Take the family to visit Gainesville's hands-on learning environment at Interactive Neighborhood for Kids. Museum admission is $9/person and is good for one of its two-hour play blocks. Check out their gift shop and pottery studio for some goodies on your way out. They also offer scheduled group rates and birthday parties if you're planning a group outing or celebration. Hours: Monday- Saturday, 10 a.m.-5 p.m. (Play blocks: 10 a.m.-noon, 12:30-2:30 p.m. and 3-5 p.m.) Sunday, 12:30- 5 p.m. (Play blocks: 12:30-2:30 p.m. and 3-5 p.m.) 999 Chestnut St. S.E., Gainesville, 770-536-1900, InkFun.org
Visit Main Event for a Family Game Night
Suwanee's Main Event packs as much fun as they can under one roof. From bowling to laser tag to virtual reality, you'll have no problem keeping the kids busy and entertained. Whether you're celebrating a birthday, graduation, or other event, Main Event offers a multitude of customizable packages and a full-service restaurant to fuel you for a full night of gaming. 471 Northolt Parkway, Suwanee, MainEvent.com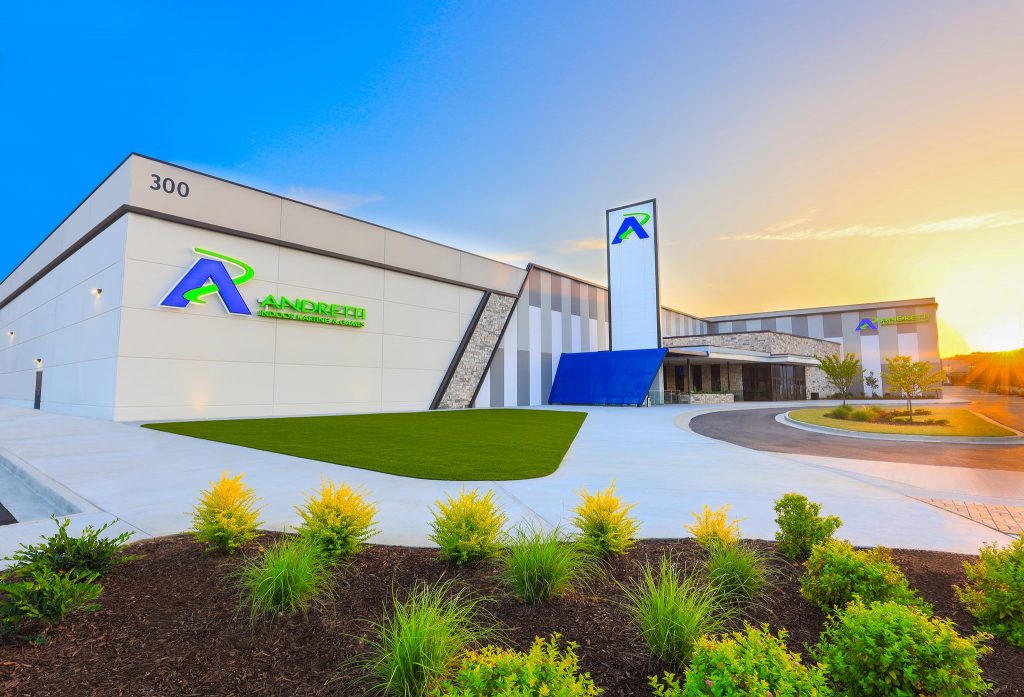 Start Your Engines at Andretti Indoor Karting & Games
Andretti Indoor Karting & Games is a premier entertainment and event destination featuring exciting attractions, delicious food and massive event spaces. The 155,000-square-foot facility features high-speed electric Superkarts on a multi-level, banked turn track, more than 100 games in their arcade, virtual reality experiences, racing simulators, two-story laser tag, duckpin bowling, restaurant and full bar. You'll find excitement at every turn. Open seven days a week. Located in the new Exchange at Gwinnett development near the Mall of Georgia. 2925 Buford Drive, Suite 300, Buford, AndrettiKarting.com/buford
FAMILY ADVENTURES
Enjoy a Joust at Medieval Times
From the moment you walk through the doors of Medieval Times, you'll feel like you've been transported to Medieval Spain. Inspired by the 11th century, guests are served a four-course feast (vegan, vegetarian and gluten-free options available at request) as they watch two hours of jousting and head-to-head battles from six noble knights. You will be crowned with the color of your kingdom upon arrival so get your battle voices ready and be prepared to cheer on your knight as they fight for the victory. The castle gates open one hour before showtime allowing plenty of time to take a tour through the Hall of Arms, snap a photo in front of the castle, or stop for a stein of beer at the bar. The official entrance is located inside of Sugarloaf Mills Mall. 5900 Sugarloaf Parkway, Lawrenceville, MedievalTimes.com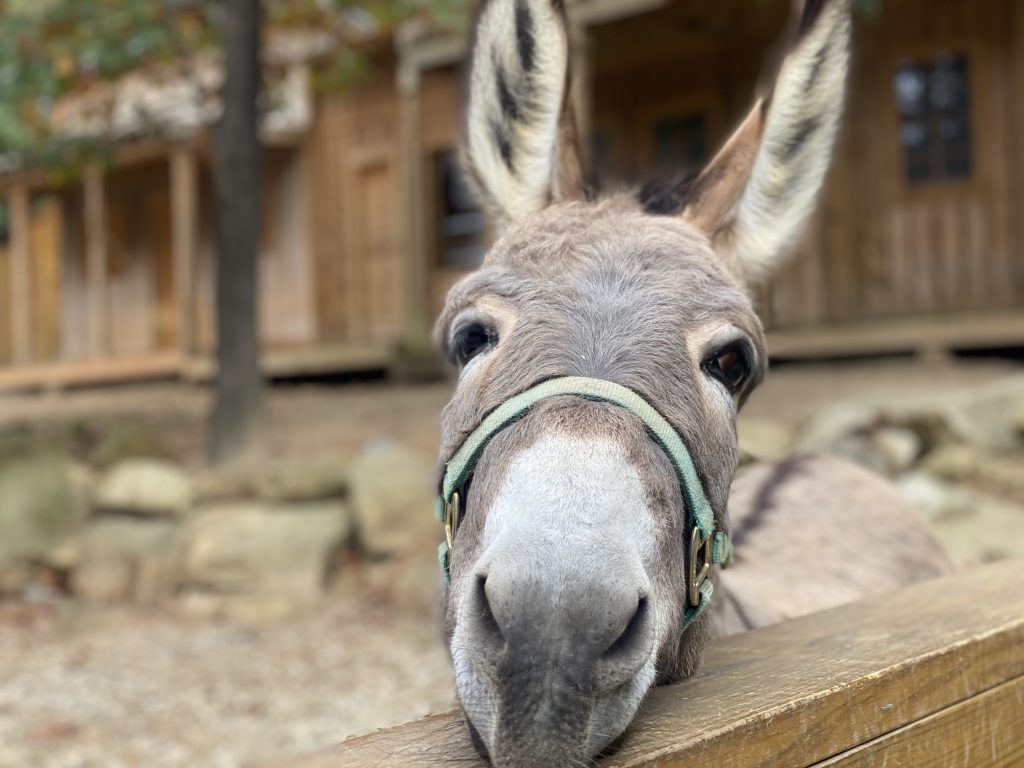 Take a Walk on the Wild Side at Yellow River Wildlife Sanctuary
Yellow River Wildlife Sanctuary is a first-of-its-kind establishment in Gwinnett that provides a home for injured or orphaned wildlife. Guests can interact with animals in the petting zoo area as well as feed certain animals from Yellow River Wildlife's special feeding cups. Guests are encouraged to purchase daily tickets or memberships in advance online. With reservations spaced in 10-minute intervals, guests are free to roam the sanctuary as long as they would like. Guided tours are also available for groups of up to five. These two-hour-long guided tours include admission to the sanctuary, two animal encounters, feed cups for everyone in the group and a guaranteed chance to feed the bison! Open Wednesday- Sunday. 4525 US Highway 78, Lilburn, YellowRiverWildlife Sancturary.com
Solve a Mystery at Paranoia Quest Escape the Room
Are you the mystery-solving, code-breaking, pressure-testing type? Paranoia Quest tests your group's ability to solve clues in order to reach one goal — escape the room. With eight unique and immersive rooms, each one has their own storyline and mission. Players are encouraged to work together to complete their mission in 60 minutes. Everything in the rooms can be touched, moved and used in the game to help lead you one step closer to freedom. Check out their website for a complete list of quests along with their description to see which one is right for you. Located by Smokey Bones at the Mall of Georgia. 3333 Buford Drive, Buford, ParanoiaQuest.com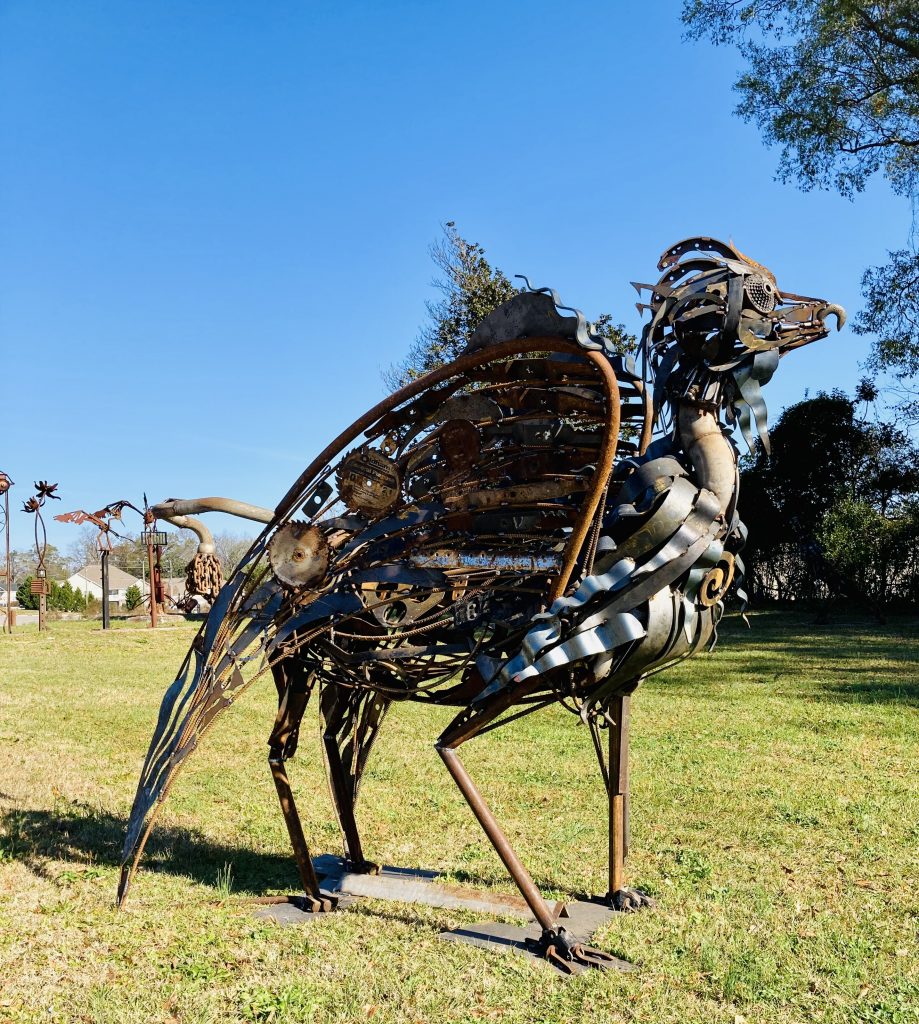 Visit Works of Art at Suwanee's SculpTour
Suwanee's SculpTour is an award-winning program of the Suwanee Public Arts Commission. The recently launched 2022-2024 exhibit features 16 new pieces in addition to the existing permanent pieces throughout the park, including a mural painted by the Honors Art Students at North Gwinnett High School. Sponsored by Chick-fil-A FSU, the outdoor sculpture exhibit is free and accessible 24/7 in and around Town Center Park with pieces from artists from Georgia, North Carolina, South Carolina, Tennessee, Missouri and Utah. The sculptures represent a broad range of interests, such as a child's drawing come to life, space, nature, the circus, and more. Sculpture and artist information will be posted on the city's website and a walking brochure will be made available by mid-May. The exhibit runs through the end of March 2024. For more information visit Suwanee.com.
EXPLORE THE GREAT OUTDOORS
See What's in Bloom at Gibbs Gardens
Put on your walking shoes and stroll through the beautiful and meticulously landscaped Gibbs Gardens. Nestled on more than 300 acres in Northeast Georgia, Gibbs Gardens' Seasons of Color is one of the nation's largest residential estate gardens. As the seasons change, the colors of the gardens do, too, offering a serene and peaceful setting for any time of the year. On the grounds, you will find Japanese Gardens (largest in the nation), more than 20 million daffodils, and Manor House Gardens with seven terraces. The summer months are filled with colorful daylilies, crape myrtles, hydrangeas, and more! 1987 Gibbs Drive, Ball Ground, GibbsGardens.com
Kayak or Canoe With Broad River Outpost
Located in Danielsville, Georgia, The Broad River Outpost, aka "the BRO," was established in 1984 and rents kayaks and canoes on Georgia's Broad River. The BRO offers two fun floats. The first is an easy scenic float on the Upper (section 1) with moving water over shallow shoals including one small avoidable rapid near the end. The second option is the Lower (section 2), which features beginner whitewater including four major shoals each with Class II rapids. Visitors can bring a small cooler (no glass or guns, please!). Reservations are required to avoid crowding and to enhance your experience. Masks available on the bus. For reservations, please call 706-795-3242. For more information, check their website, Google or Facebook page. BroadRiverOutpost.com
Play a Game of Disc Golf at Suwanee Creek Park
While Suwanee is home to many beautiful parks filled with walking trails, playgrounds, and open fields, Suwanee Creek Park is the only one to offer disc golf. An offshoot of Frisbee, disc golf is actually more similar to regular golf, but instead of using golf clubs and balls aiming for a hole, disc golf players use golf discs and aim for a disc golf basket, which is a pole that extends up from the ground with chains and a basket where the disc lands. More information available at Suwanee.com/Services/Parks.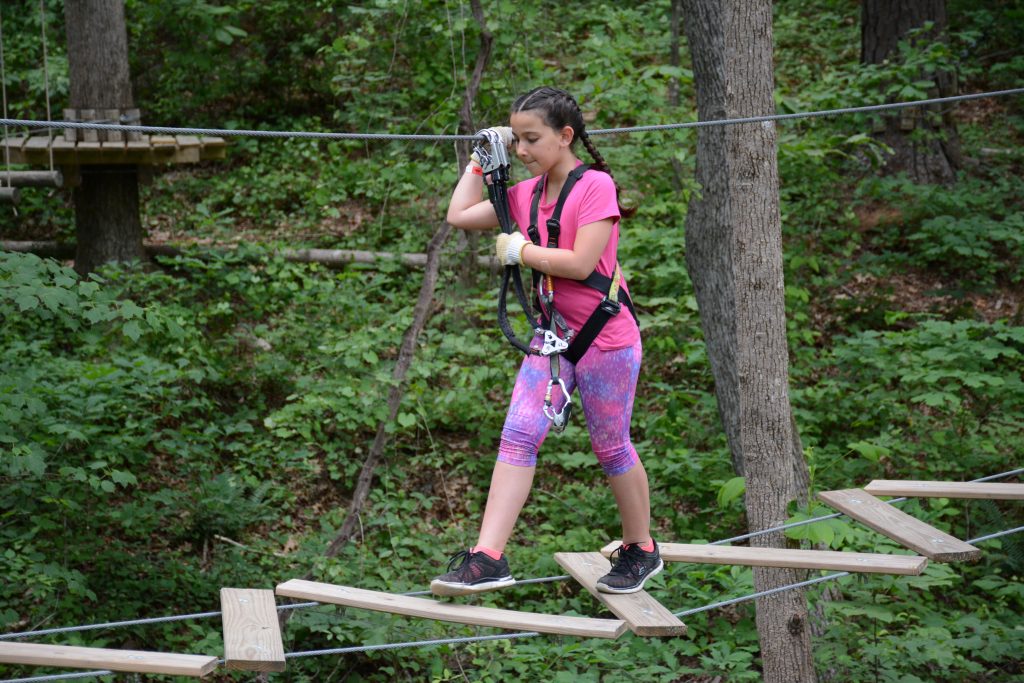 Reach New Heights at TreeTop Quest
The two metro-Atlanta Treetop Quest adventure parks offer a welcomed escape from the hustle and bustle of everyday life. Tucked into the forests of Buford (at the Environmental and Heritage Center) and Dunwoody (inside Brook Run Park), both locations are conveniently located for an adventure close to home. The parks feature a multitude of treetop elements including zip-lines, sky bridges, Tarzan swings, cargo nets and other obstacles. Treetop Quest boasts a "challenge by choice" motto so participants can climb at their comfort level. Courses start low and easier for kids as young as 4 and advance gradually, reaching heights of 60 feet with challenging obstacles for adults. During the entire course participants wear a harness and use a belay system that stays connected to the lifeline.
The Gwinnett park in Buford also features a free-fall from the end of a course and Level 5 for the boldest climbers. The most loved zip-lines are 200 feet long and are sure to summon the excited adventurer out of the whole family, sullen teenagers included! Leave your screens for a few hours and enjoy some time with friends and family immersed in nature. Treetop Quest is open weekends from March through November and daily during the summer. Treetop Quest Gwinnett: 2020 Clean Water Drive, Buford, 404-277-6113, gwinnett@treetopquest.com Treetop Quest Dunwoody: 2341 Peeler Road, Dunwoody, 770-365-0356, dunwoody@treetopquest.com TreetopQuest.com
FUN FOR THE ADULTS
Test Your Axe-Throwing Skills
Axe Master Throwing is bringing back one of the oldest sports in existence and turning it into a fun and exciting activity to do with family and friends. Guests have the choice between a standard, hand- painted target or an interactive target, which is projected onto wood with score-keeping and other gaming options such as tic-tac-toe and Zombie Heads Hunt. Feel free to bring the little ones along who will get their very own foam axe and targets and get throwing. Axe Master Throwing is a BYOF (bring your own food) facility, however, they're still in the process of obtaining an alcohol license so don't BYOB (bring your own beer) just yet. 225 Peachtree Industrial Blvd, Suite 103, Sugar Hill, AxeMaster.com/sugar-hill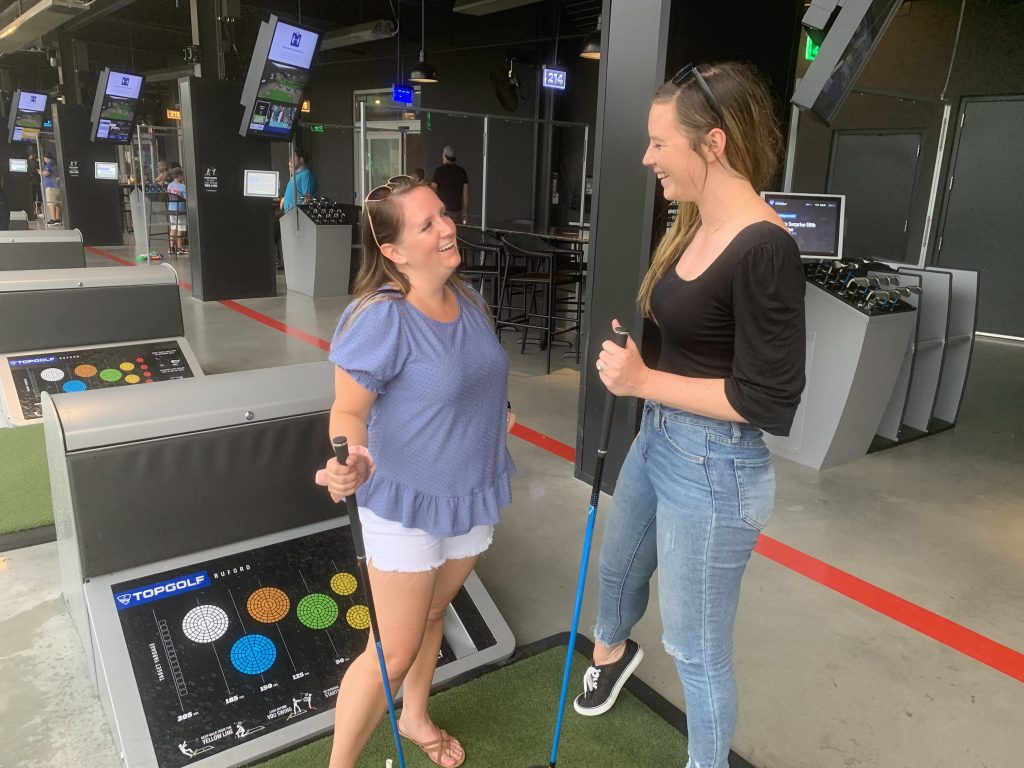 Improve Your Swing at Topgolf
Local golf lovers no longer have to make the trek to Alpharetta to enjoy a few rounds at Topgolf, the popular entertainment center that mixes golf with food, drinks and fun. Located at the Exchange at Gwinnett in Buford, Topgolf is certainly fun for the whole family, but consider making it an adults night out and share a few drinks with your friends or your spouse for some friendly competition. In Topgolf's signature game, players score points by hitting balls (assigned using their microchip technology) into any target. The more accurate your shot and the farther the distance, the more points you earn. More seasoned players can take part in Topgolf's more advanced games. 2935 Buford Drive. For more information call 470-822-1711 or visit Topgolf.com.
Sip and Shop at Dahlonega Arts & Wine Festival
Presented by Chestatee Artists, the seventh annual Dahlonega Arts & Wine Festival takes place May 21-22 in historic downtown Dahlonega and the adjacent Hancock Park. The festival features art, wine, and jazz for an exciting event in the heart of the North Georgia mountains. For wine and craft beer enthusiasts, there is a Wine & Beer Garden featuring fine wines from Dahlonega Plateau wineries, which opens at 11 a.m. on Saturday and 12:30 p.m. on Sunday. Tasting tickets are purchased at the "door" of the Garden. Free lively jazz can be enjoyed in Hancock Park starting at 1 p.m. both days. Festival admission is free! Saturday, May 21, 10 a.m.-6 p.m. and Sunday, May 22, 10 a.m.-5 p.m. For more information visit ChestateeArtists.org.