Since 2001, The Providence Group has developed, built and managed some of the most beloved communities throughout Atlanta and the Southeast, with many new local communities on the horizon.
By Alicia Carter | Photos Courtesy The Providence Group
Over the last 20 years, The Providence Group (TPG) has grown into one of Atlanta's most respected names in homebuilding. Known for its well-crafted new homes created with a personal touch, TPG has developed, built and managed some of the most beloved communities throughout Atlanta and the Southeast. At the helm of it all is TPG President Warren Jolly, who founded the company with his father in 2001. Jolly, an experienced home builder who has been in the business since he was a teenager, has overseen TPG's tremendous growth and success throughout the metro Atlanta market.
"For more than 40 years, I have been developing neighborhoods and building homes in and around Atlanta," Jolly says. "I built my first house when I was just 16 years old and have always enjoyed the challenge and hard work needed to build something that lasts. When I established The Providence Group with my father, we brought this same passion for homebuilding and land development along with us. One of our visions was to approach managing land development and home building in tandem and build a reputation as a builder who developed innovative site plans and home designs."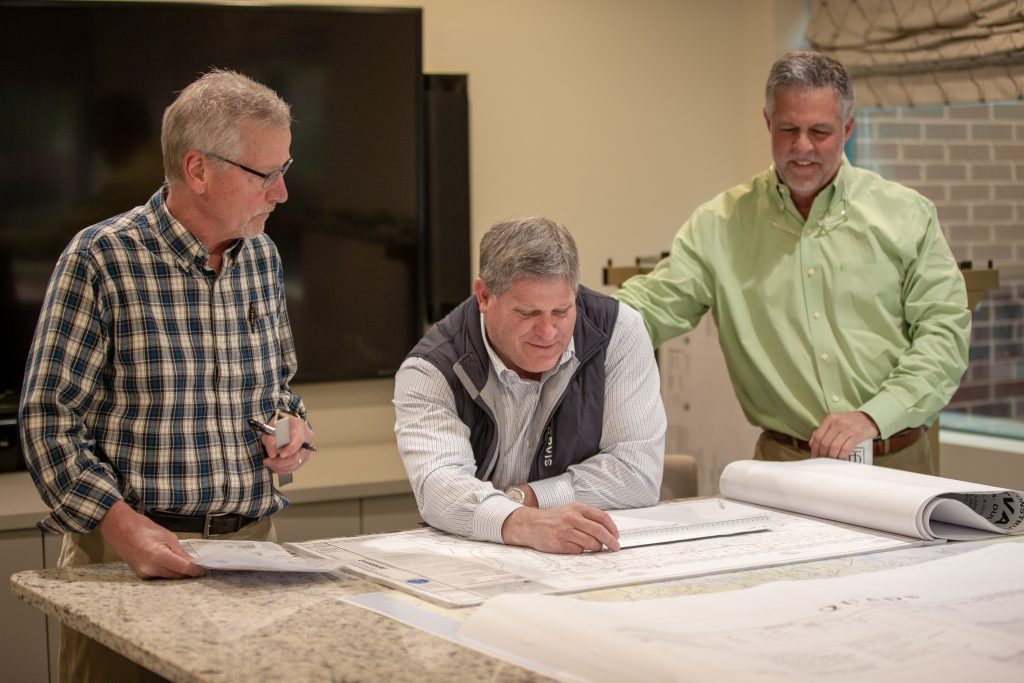 Key Services
The Providence Group is a full-circle builder, developer, real estate sales and management company that works to develop strong ties with the city and community in which it builds. The TPG team helps to guide the homebuyer through the journey of buying and building a home, from beginning to the end, partnering with a management company to offer fully maintained homesites in gated settings with upscale amenities.
"Our goal is to provide each homebuyer the lifestyle, location and luxury they deserve that includes multiple price points and product types to meet every life stage," Jolly says. "We also develop and build communities that withstand the test of time. Our motto has always been to leave the places we select for our communities better than we found them — not only for our buyers, but also for the surrounding community at large."
TPG's process starts by analyzing properties with their professional team of planners and engineers to determine how to best maximize the potential of the land. During this time they also address any challenges that are unique to the property or concerns of surrounding neighbors and city managers. The next step is to meet with their architects to design homes and select the product types that work best with the land and location to maximize value.
Finally, TPG builds their communities with low maintenance homesites and amenities that offer homeowners a luxury, care-free lock-and-leave lifestyle. "We take pride in this time-tested approach that has generated multiple award-winning communities within the Atlanta market and earned The Providence Group a reputation for excellence," Jolly says.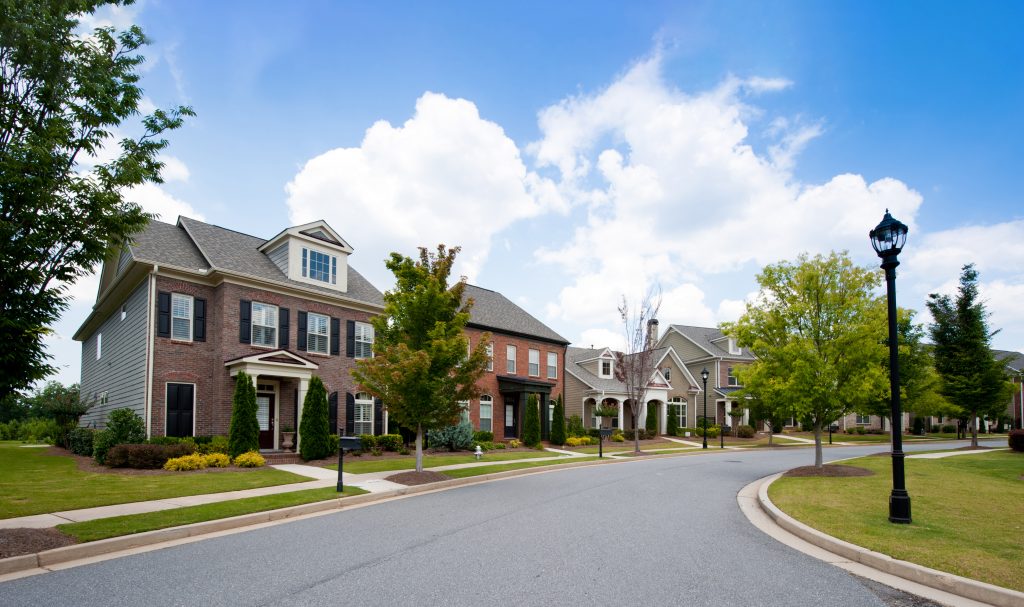 Local Communities
To see examples of TPG's craftsmanship, look no further than Suwanee's Three Bridges neighborhood. Developed in 2003, this mixed- use development includes office, retail, single family and townhomes in an amenity heavy, gated community that is still the gold standard for the area today. Another example is the recently completed development of Suwanee Towneship, a townhome community with 92 homes adjacent to Three Bridges. Other local communities of note include Villages of Huntcrest in Lawrenceville, Glens at Sugarloaf, Rivers Edge at Abbotts Bridge, and Greysolon in Duluth.
These communities all showcase TPG's ability to create signature, award-winning communities. Their strong product diversity and innovative design allows them to maximize land potential to create a one-of-a-kind neighborhood feel.
"I pride myself in execution and have instilled this in everyone who works with me throughout my career," Jolly says. "You have to execute a development the right way, the home the right way, and execute the neighborhood maintenance and HOA the right way to see continued success. You can draw a really good plan, but if you can't build it like the plans are drawn with the details and the quality, it is not the type of home or neighborhood you want to sell."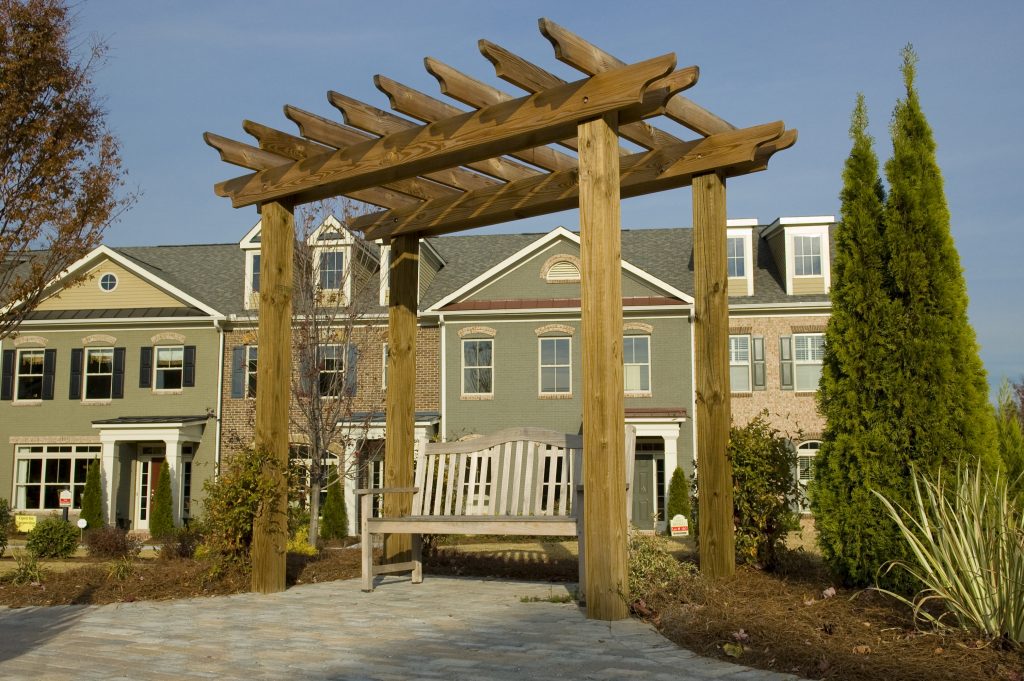 The Future of TPG
The Providence Group shows no signs of slowing down any time soon with several exciting new communities in the planning and development phases in the cities of Suwanee, Duluth and Peachtree Corners. Jolly says that each of these locations was intentionally selected for accessibility and proximity to the best school districts, entertainment, shopping and dining options, and every neighborhood is outfitted with amenities tailored for the lifestyle of the area.
The Providence Group's continued success truly lies with each member of their team. Even with all of TPG's growth, the company still retains many of the original team members who have been with it from the start and helped grow it to what it is today. The team's passion for homebuilding and land development, as well as their vested interest in the long- term quality of each community they build, is at the center of everything they create. In fact, many of the team members call a TPG neighborhood home. This personal investment in their craft and vision for the future of our communities is what maintains The Providence Group as one of the most respected names in homebuilding.
For more information, visit TheProvidenceGroup.com.