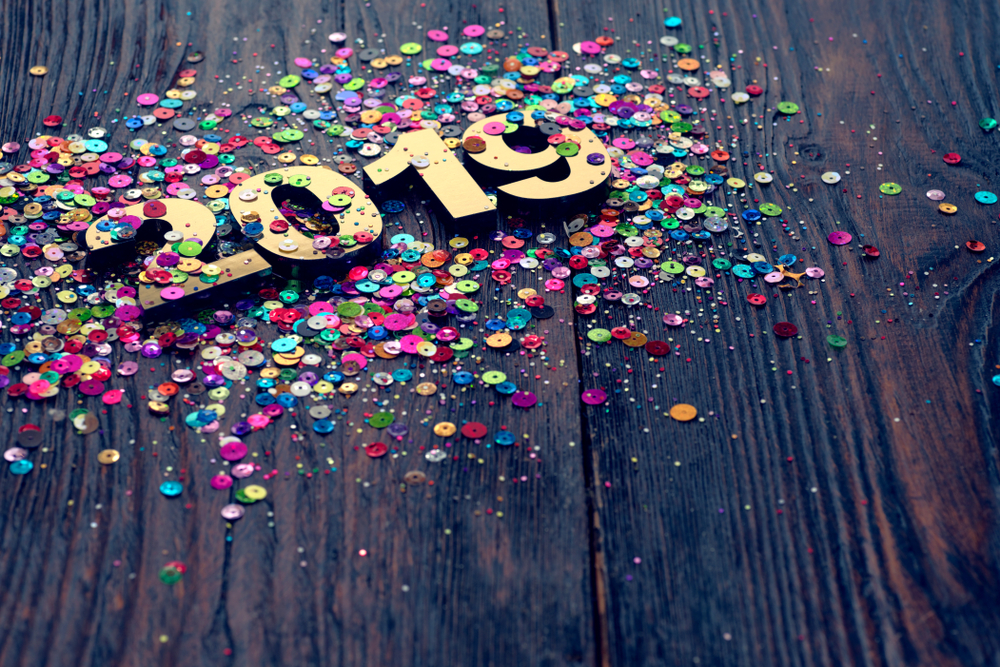 Christmastime has come and gone, but the celebrations aren't over yet! New Year's Eve is right around the corner which means we'll all be staying up past our bed time to count down to 2019. If you're feeling social and want to brave the crowds, we've highlighted eight events happening around town that will help you celebrate the new year in style.

Tannery Row Ale House's Rockin' Retro New Year's Eve Party
Tannery Row will ring in the new year retro style with a performance by Bumpin' the Mango with a DJ set to follow. Guests can enjoy a complimentary champagne toast at midnight and a cash balloon drop that's included with the $25 ticket. There will also be a Monte Carlo-style gaming room with Craps, Roulette and Blackjack tables. Proceeds benefit Little Kings & Queens. 21+ only. $25. Dec. 31, 9 p.m.-2 a.m. Tannery Row Ale House, 554 West Main St., Buford. www.tanneryrowalehouse.com.
Lanier Islands' New Year's Eve Celebration
Celebrate the new year with Party Nation, an eight-piece cover band performing the latest hits along with classic favorites, at Lanier Islands' Grand Ballroom at Legacy Lodge. There will be a buffet to pad your belly as you celebrate, and rooms are available so you can make it an extra safe night away from home. Dec. 31, 7 p.m.-1 a.m. Lanier Islands, 7000 Lanier Islands Parkway, Buford. www.lanierislands.com.
New Year's Eve at McCray's Tavern
McCray's Tavern in downtown Lawrenceville will cheers to the new year with a complimentary champagne toast at midnight, a cash ball drop, and a DJ spinning throughout the evening. Dec. 31, 10 p.m.-2 a.m. McCray's Tavern, 100 N Perry St., Lawrenceville. www.mccraystavern.com.
NYE Celebration at Slow Pour
Lawrenceville's Slow Pour Brewing Company will ring in 2019 with music, dancing, a food truck, awesome craft beer and more! Dec. 31, 6 p.m.-1 a.m. Slow Pour Brewing Company, 407 N. Clayton St., Lawrenceville. www.slowpourbrewing.com.
New Year's Eve Party at the Winery
Treat your beau to a New Year's Eve celebration at Chateau Elan, and say goodbye to 2018 with an overnight package that includes a five-hour open bar, three-course dinner and wine service, party favors, a midnight champagne toast, and a DJ. Dec. 31, 7:30 p.m.-1 a.m. Chateau Elan Winery and Resort, 100 Rue Charlemagne Drive, Braselton. www.chateauelan.com.
Kids' Early NYE Celebration at Stone Mountain
There's no reason the kids have to miss out on all the fun! Stone Mountain will ring in the early new year with a magical snowfall and early 2019 countdown beginning at 8:59 p.m. Immediately after the Snow Angel Snowfall and fireworks, the New Year's Eve activities will begin with costumed characters, music, and a dance along. Dec. 31, 8:30 p.m. Stone Mountain Park, 1000 Robert E. Lee Blvd. www.stonemountainpark.com.
The Peach Drop
Atlanta's annual Peach Drop returns to Underground Atlanta this year and will feature entertainment by Better Than Ezra, Jagged Edge, and 112. Admission is free and open to revelers beginning at 6 p.m. Entertainment begins at 7 p.m. Pro tip: Take MARTA! Underground Atlanta, 50 Upper Alabama St., Atlanta. www.atlantaga.gov/nyeatl.
Rocks the 90s USA at 37 Main
Rock the 90s USA is a cover band playing the best of '90s alt-rock, including Pearl Jam, Third Eye Blind, Sister Hazel, Better Than Ezra, Gin Blossoms and more. They'll be ringing in the new year in flannel-wrapped glory at Downtown Buford's 37 Main. $7-$79 (table). Dec. 31, 10 p.m. 37 Main, 37 E. Main St., Buford. buford.37main.com.