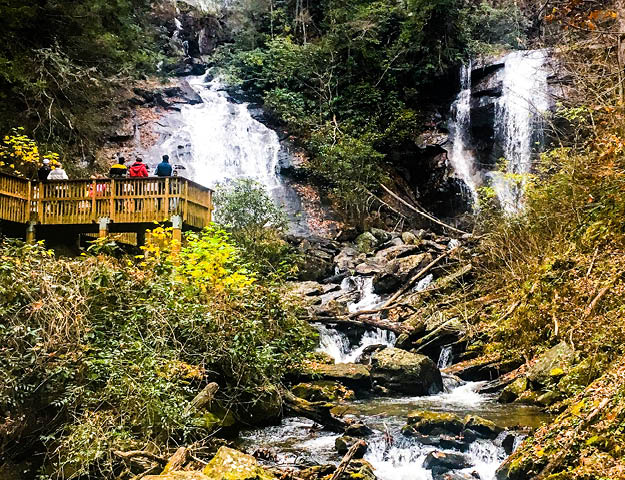 As 2018 comes to a close, we decided to take a look back at some of our favorite stories of the year. And while there were a lot of standouts, there were five stories that really stood out to us — from a battle royal to be named Suwanee's best taco to the more than 100 pounds lost by our inspirational Get Fit Challenge contestants.
King of the Ring
We kicked off 2018 with an interview with 11-year-old boxing champion Javon "Wanna" Walton, who had already made history as the only person in the state of Georgia to be named state champion in boxing and gymnastics. At the time, Javon had more than 66,000 Instagram followers and tens of thousands of fans watching the young athlete's undeniable journey to elite, professional status.
2018 Get Fit Challenge Results
For three months the six Get Fit Challenge contestants worked hard with their trainers, reined in their nutrition, and gathered together for group workouts and activities. They transformed before our eyes as the pounds shed away and their confidence bloomed. We were so excited to share the results with our readers, and while there could only be one "winner," each of the contestants blew us away and as a group lost more than 100 pounds and more than 17 inches.
A Georgia Summer Road Trip
We're lucky to live in a state that has so much to offer, from beaches along the coastline to the mountains in the north. For this story, we highlighted 10 spots around the Peach State that are an easy day's drive (or less!) for the perfect summer weekend getaway. Some of our favorites include Driftwood Beach on Jekyll Island, Anna Ruby Falls in Helen, and Lumpkin's Providence Canyon.
The Best Taco and Margarita in Suwanee
Each yeah we set out on a new foodie adventure to find the best grub in town. In 2017 we indulged in burgers, and for 2018 we set out to find the best taco and margarita in Suwanee. For the competition, we invited local restaurants to participate, but in the end, we narrowed it down to six contenders who delivered a variety of delicious tacos and boozy margaritas to our office. We then invited four distinguished individuals from the local culinary community to judge which one was the best.
Haunted Gwinnett
Gwinnett County is home to a number of historic sites, which means it has acquired a lot fascinating tales over the last 200+ years. For this story, we braved the haunts to learn more about Booger Hill, Old Man Simmons' House, the Haunted Cafe, the Morgue Ghosts and more. Reader beware — these stories may only be suitable for adults. Muahahaha!