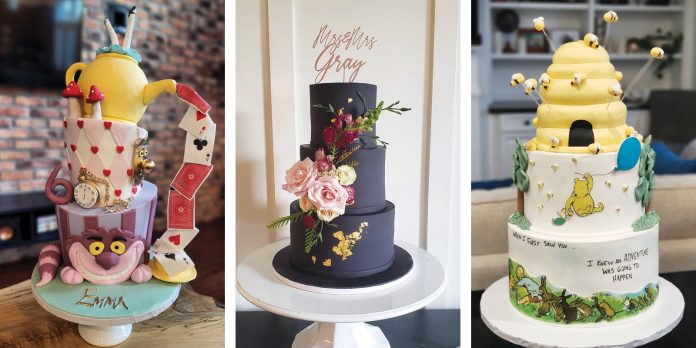 Honey Chappell of Simply Sweet Cakes bakes delicious works of art out of her home kitchen in Suwanee.
By Jaya Lord | Photos Courtesy Honey Chappell
As I sit in what I call my "comfy corner" and flip through the TV to find background noise to write to, I realize that I almost always choose Netflix's "Nailed It!" If you haven't watched this show, it's a baking competition for home bakers who are… not very good. In each episode, the bakers are challenged to recreate edible masterpieces. Most of them end up looking and tasting poorly, but it makes for fantastic entertainment. Simply Sweet Cakes' Honey Chappell, however, is the opposite of these forlorn bakers. In her home kitchen in Suwanee, Honey whips up cakes that look like actual works of art — and taste even better. If Honey were to star in a baking show, it would look more like "Cake Masters" than "Nailed It!"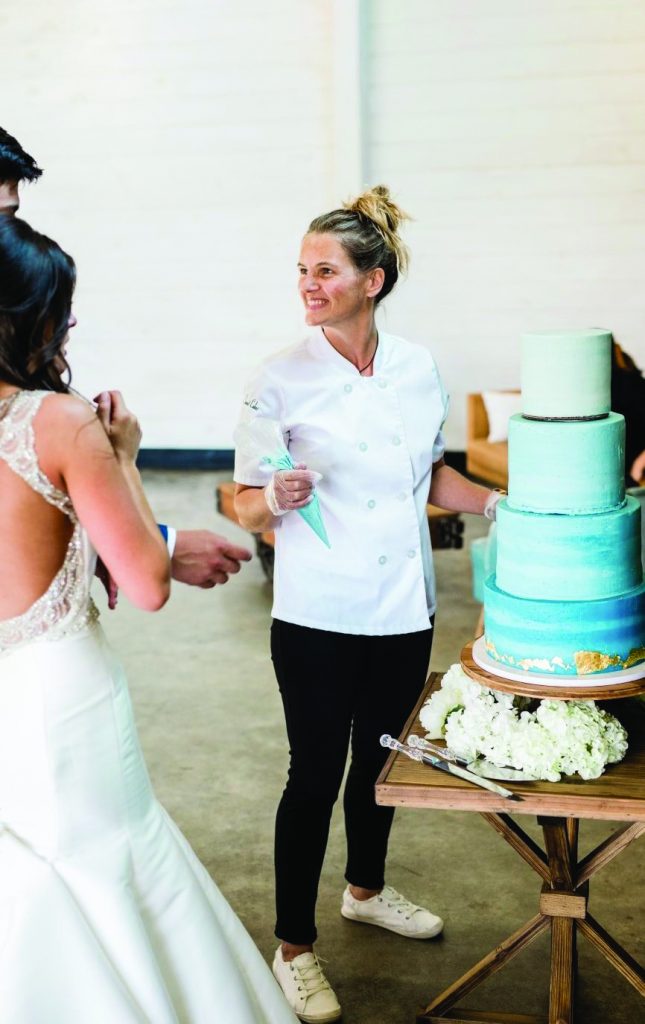 First of its Kind Business in Suwanee
Honey turned a hobby she dabbled with into a profitable, successful business in 2015. Simply Sweet Cakes is a licensed home-based cottage food business that was the first of its kind in the City of Suwanee.
"I was the guinea pig," Honey says. "It was crazy in some moments because there wasn't a lot of knowledge with this type of licensing, but the City and I walked through each step together and we got it done."
Simply Sweet Cakes provides a variety of sweet treats ranging from wedding cakes, custom cakes and mini-cakes to sugar cookies, cake pops and cupcakes. When it comes to the flavors, Honey can craft one of her creations using familiar favorites like chocolate, vanilla, marble, and strawberry, as well as premium flavors like red velvet, blue velvet, white chocolate, Italian cream, and plenty more. We haven't even talked about filling options! But let's save that for another time. The most important thing to note is that Honey can create custom recipes for any flavor your heart desires. Although baking is very important to her, Honey says she is most passionate about the 'art' side.
"I've always been artistic and dabbled in crafts," she says. "Baking was always something I knew I had to learn in order to create art. It sounds silly, but the art side of it is my favorite thing in the whole world."
Honey studied architectural engineering in college but realized that the practice wasn't as free-flowing as she hoped and decided not to pursue the career. "I'll have this vision in my brain or somebody says, 'I want the cake to look like this,' and I'll look at a picture of a shoe or a mountain they want and it's just exhilarating that I have to build and recreate it," she says.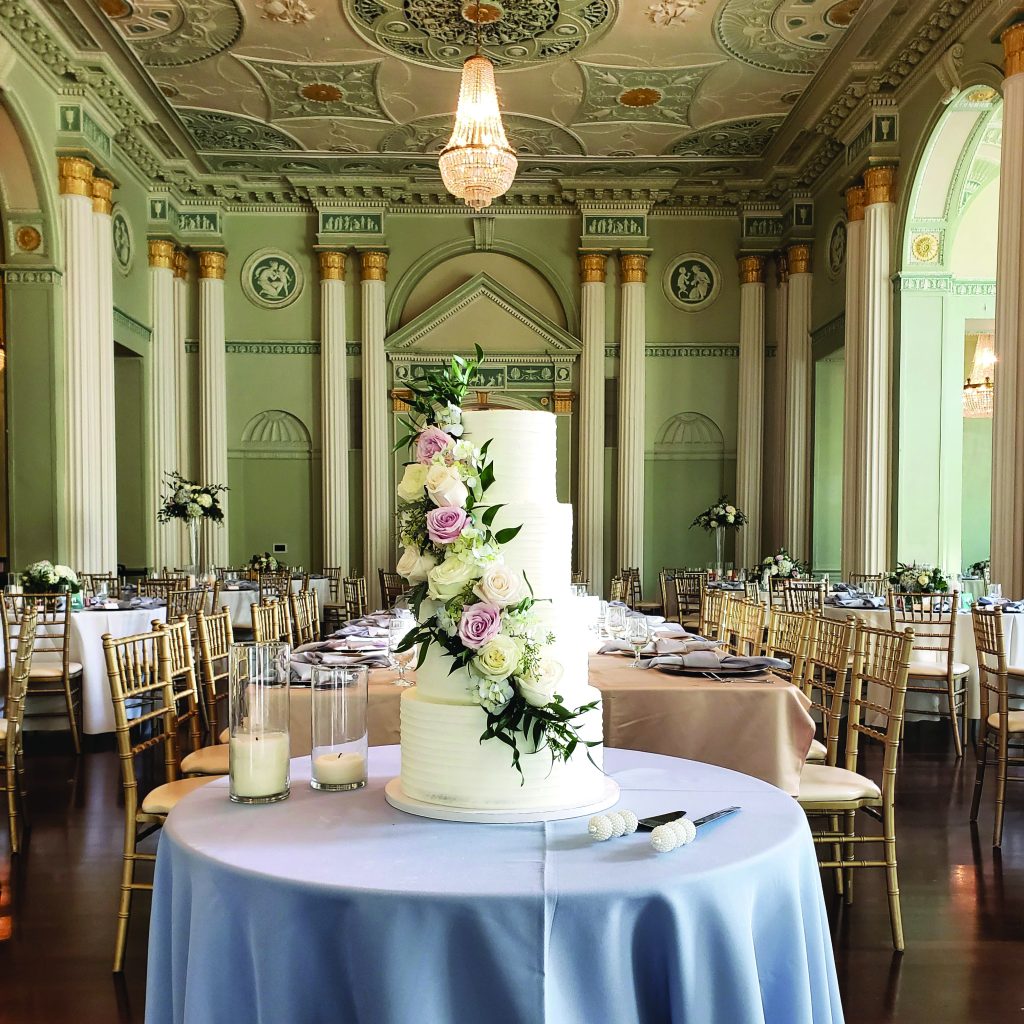 Traditional Wedding Cakes and More
A quick glance at the Simply Sweet Cakes' website or Instagram and it's clear that Honey is versatile and enjoys a challenge. From elegant, more traditional wedding cakes to cakes shaped like tool boxes, high fashion leather goods, and teddy bears, Honey is able to adjust her artistic style based on her client's needs.
"I absolutely love weddings but the custom cake side of my business is where I have the most fun," she says. "They're not always easy and are usually the ones that keep me up at night, but my favorite thing is to make cakes that look like other things. Recently, I made a beautiful golden dragon. I make purses and shoes, and I've made a Land Rover. I've made elevated cakes and created things that defy gravity."
Honey says she has her mother to thank for getting her into baking and her husband for helping to develop her business. She currently runs on a strict schedule to produce 10-15 cakes per week on average, but depending on the season it can be closer to 20-30 cakes per week. She sources all of her ingredients locally and serves the Greater Atlanta area, but often travels for destination weddings.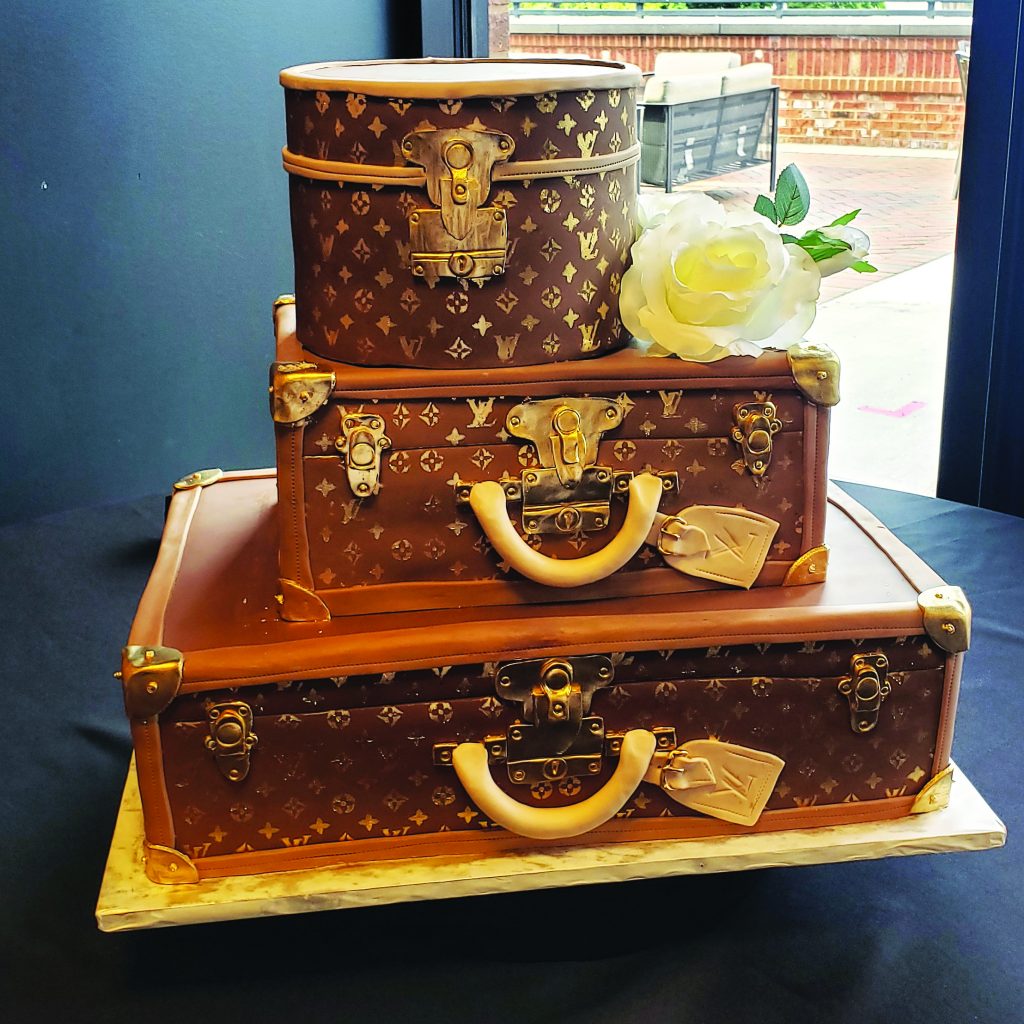 Relationship Building
During the pandemic, most businesses struggled to get by but Simply Sweet Cakes flourished. Honey diversified her offerings and provided the community with cookie and cake DIY kits, individually packaged mini cakes, and micro-wedding cakes.
"What I love about what I do is the personal relationships I create with my clients," she says. "There are clients who I have done wedding cakes for and now I'm doing cakes for their children. That's another thing I love about this job, seeing the reactions. Some people smile, some laugh, some even cry!"
Community and relationship building is very important to Honey, who often donates her services to people she meets or those in need. When asked about her future goals for her business, she says she would love to grow her business and output to a point where she is able to donate even more of her services. To us, it doesn't get any sweeter.
Learn more about Honey Chappell and Simply Sweet Cakes by visiting SuwaneeCakes.com.