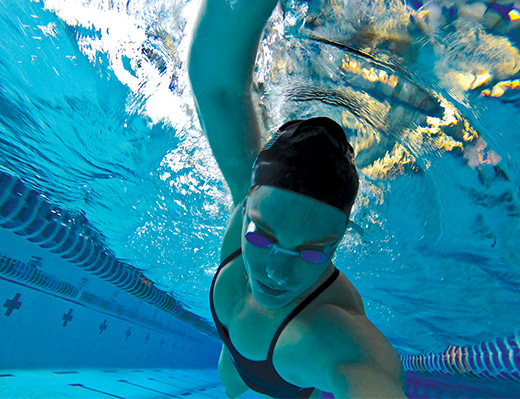 For the third time, Amanda Weir will be heading to the Olympics.
Amanda Weir was featured on the cover of our May-June 2016 issue. We had a lot of fun interviewing her and watching her swim at her hometown pool, SwimAtlanta. She gave us an inside look at the life of an Olympic swimmer. 
At the time that we wrote the feature article, here, she was in the process of training for Olympic Trials. We are proud to announce that she has made the 2016 US Olympic Team! The Gwinnett native placed third in the 100-meter freestyle finals during the U.S. Olympic swimming trials on July 1st, earning a spot on the team for this summer's Olympic Games in Rio de Janeiro, Brazil.
Weir, 30, competed on her first Olympic team right after her Brookwood High School graduation at age 18, earning a silver medal in the 4x 100-meter medley relay. In 2012, she swam for the U.S. again earning a bronze medal at the Summer Olympics in London. During her career, she has earned three Olympic medals, two silvers and a bronze.
With the 2016 Olympic Games right around the corner, Weir is set on adding another medal and becoming a four-time medal-winning Olympic champion.
Congratulations Amanda, Suwanee Magazine is rooting for you in Rio de Janeiro this summer!