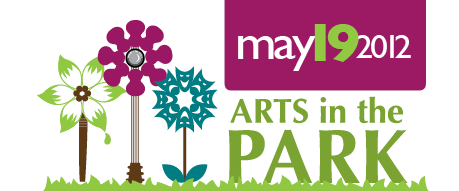 Peruse through the artists' tents, watch their demonstrations and be entertained by performing artists at the annual Arts in the Park festival set for May 19 at Town Center Park.
Last year about 54 vendors took part in the festival and an estimated 2000 people attended. This year more vendors and an even bigger crowd are expected at the event.
While there will be artists from all around the state of Georgia, the focus will be on the local artists.
Vickie Johnson, a co-founder of the North Gwinnett Arts Association and President of the group said there are five categories of vendors this year – painters, potters, jewelers, photographers and elements that consist of wood, glass and metals. As far as performing arts, Zephyr Instrumental, The Peach State Opera and The Imperial OPA Circus will take part in the festival.
Alan Zarter, co-founder of the organization, said this year's festival is all about the artist and making them successful.
"It's all going to take place around the artists' tents," he said. "It's really about the arts and the artists."
For those attending who are feeling artistic, sidewalk chalk will be available for both the serious artists, and for the novice artists and kids.
The art festival is held by the North Gwinnett Arts Association in conjunction with the City of Suwanee, and during the event will be the announcement and unveiling of the Suwanee's 2012 SculpTour.
The North Gwinnett Arts Association recently celebrated its two year anniversary and has more than 150 members. Johnson and Zarter agree that the organization has grown faster than either had expected.
"To me it says a lot about the fact that this area is so full of people who are creative people and they just need a networking opportunity," Johnson said.
The organization took Honorable Mention for the Community Arts Program at the recent Artworks! Gwinnett Awards. Johnson was also recognized for Dec. 1, 2010 to Dec. 1, 2011 as the visual artist winner, Community Impact Awards.
Judges for this year's Arts in the Park Festival include Pat Fiorella and Claire Fratello. Fiorella is an oil and watercolor painter whose work has been featured in over 70-juried shows, over a dozen "one woman" exhibits, including being the featured artist at the State Botanical Garden of Georgia and Callaway Gardens, and is in numerous private collections across the country. Pat has served as President of the Georgia Watercolor Society and Chairman of the Atlanta Artists Center. Claire Fratello is a native of New York. She grew up in Northport, Long Island amidst a family of artists who nurtured her interest in the figurative arts. Her work continues to be commissioned and collected in the U. S. and abroad, as well as sold at auctions and fund raising raffles for charitable causes.
The festival on May 19 is at Town Center Park from noon to 6 p.m.