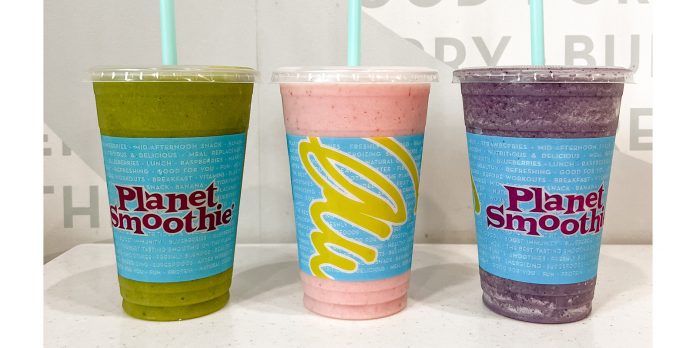 Kick-start your new year goals with these three delicious and healthy smoothies from Suwanee's Planet Smoothie.
For more than a decade, Planet Smoothie in Suwanee Town Center has been mixing up delicious and satisfying smoothies for locals looking for a healthier option for food on the go. Made with fresh fruits and greens, smoothies are a great way to help you meet your new year goals since they offer a lower calorie, lower sugar, and higher protein portable snack or meal replacement option. We recently asked owners Karen Hendrix and Kristin Scott to share three smoothies to help kick-start a healthy new year.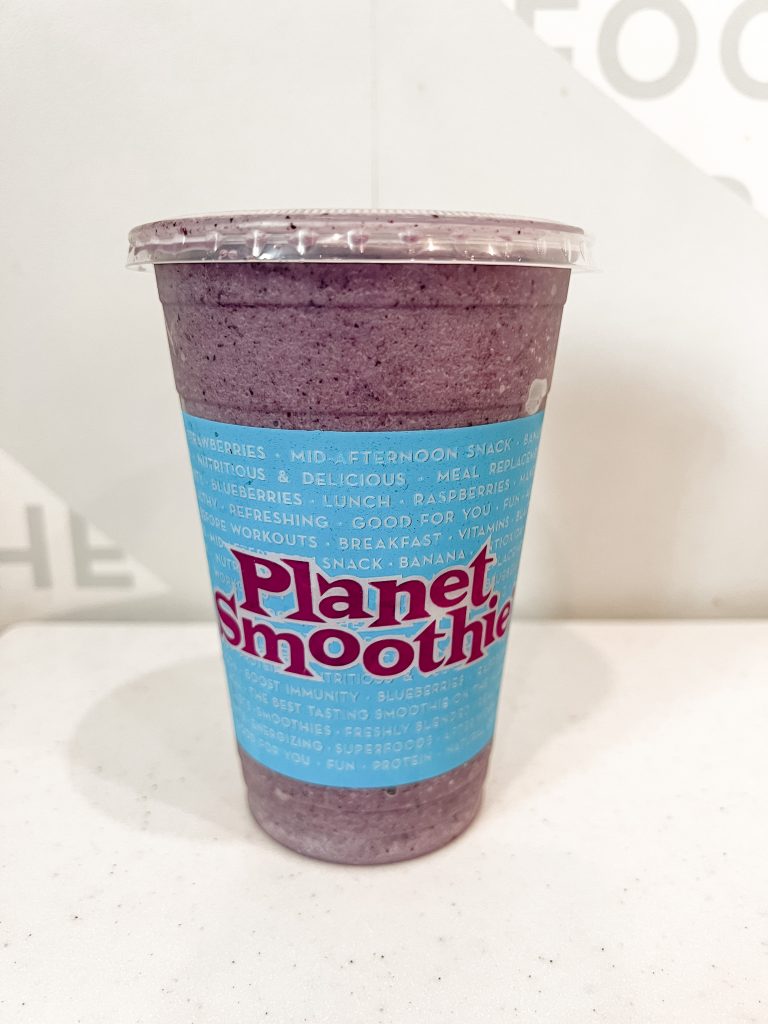 PB Blues
Not only is peanut butter a filling and protein-packed food, it also contains nutrients like vitamin E, magnesium, iron, selenium and vitamin B6. Planet Smoothie's PB Blues combines peanut butter with blueberries, which pack a health punch of their own with a healthy dose of fiber, vitamin K and manganese. One cup of blueberries provides 24 percent of the recommended daily allowance of vitamin C.
20oz serving: 43 grams of protein; 430 calories
INGREDIENTS:
• Blueberry
• Banana
• Peanut Butter
• Whey Meal Replacement Protein
---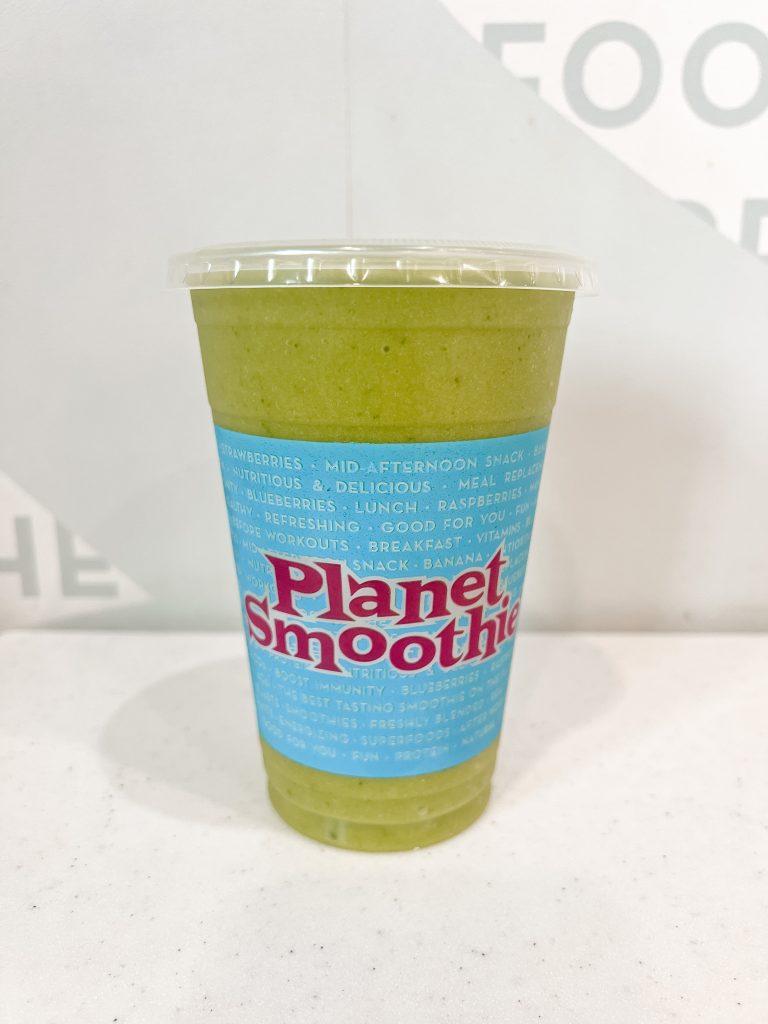 Fiji Island Breeze
The Fiji Island Breeze is like summer in a cup and transports us to the sand and waves during these cold winter months. This tasty smoothie is filled with antioxidants and essential vitamins and minerals to keep your body nourished. Plus, the coconut water and pineapple will help keep you hydrated, making for an extra refreshing treat.
20oz serving: 260 calories
INGREDIENTS:
• Coconut Water
• Leafy Greens
• Passion Fruit
• Pineapple
• Mango
• Banana
---
Polka Dot Bikini
The Polka Dot Bikini smoothie contains ingredients that are universally loved, plus universally healthy! This smoothie combines strawberries (antioxidants!), bananas (potassium and fiber!), and nonfat milk (calcium!), and is topped off with Planet Smoothie's fat burner blast to help balance blood sugar, increase metabolism and fight fatigue. Sounds like a good combo to us!
20oz serving: 250 calories
INGREDIENTS:
• Strawberry
• Banana
• Vanilla
• Nonfat Milk
• Fat Burner Blast