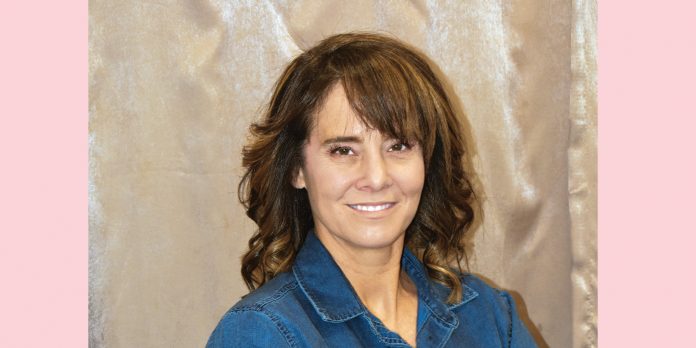 Sponsored by Vitality Med Spa and Plastic Surgery Center and Salon Greco
The Annual Best Mother in Suwanee Contest is all about highlighting the superhero moms in our community. The moms who spend countless hours driving their kids to events and activities, packing their favorite lunch each day, helping them with their homework, and creating outfits to fit each day's theme for spirit week. Most of all, the mothers who love their kiddos to the end of the earth and back. At times, being a mom can be hard, so we want to make sure to give our moms the recognition they deserve.
This year, we received a number of touching stories about the wonderful women in our community. The stories were submitted by sons and daughters, husbands and friends, all praising the dedication, selflessness, and love these mothers have shown. To say it was difficult to choose a winner is an understatement.
2023 WINNER – EVETTE WALTER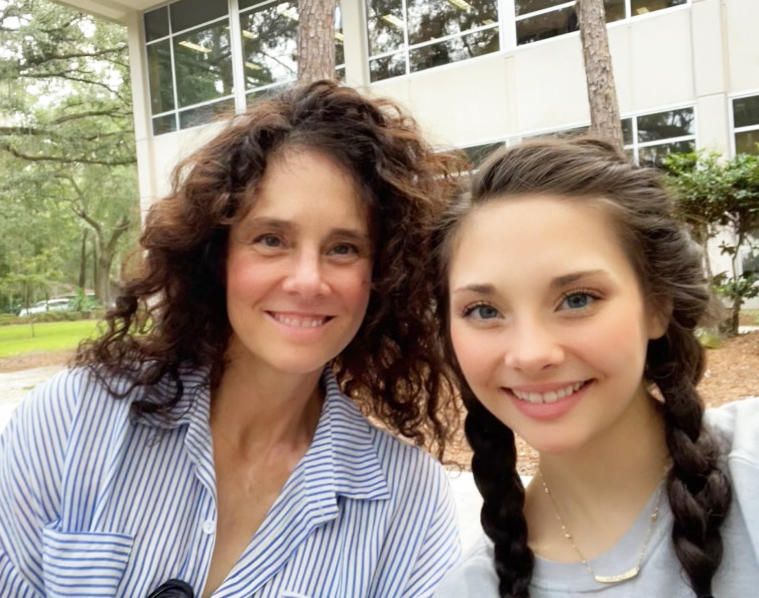 This year, our Best Mother in Suwanee Contest winner is Evette Walter. We loved the essay her daughter Elysa wrote and we are honored to feature it in this issue. As the winner, Evette received a makeover from Salon Greco, a stunning flower arrangement by Suwanee Towne Florist, as well as generous gifts from Vitality Med Spa and Seaside Oyster Bar.
Dear Suwanee Magazine,
My mom, Evette Walter, is the most amazing woman I know, and I believe that she deserves a day of pampering that she never allows herself. My mother was raised by my Abuelito and Abuelita, being part Panamanian and Chinese from my Abuelita's side, and German and Irish from my Abuelito's side.
Ever since my mom was young, she was always a hard worker, needing to be on her feet, doing something to help people. She began a career as a lifeguard during her early teens. Once she married my dad she decided to start volunteering at different schools for children even before my sister and I were born. Throughout middle and high school, my mom has always been there to support my sister and I, driving us to matches practically every day no matter the distance. In addition she would help volunteer for our various sports, taking time to cook for our teams and for our family every night.
Since my sister entered high school, my mom has continued her altruistic attempts through her volunteer work, becoming a coach for not only the volleyball team at North Gwinnett High School, but for the Air Rifle team as well. She is also a crossing guard for the school, waking up at early hours of the morning to make sure all the students arrive safely to school. Directly after crossing, my mother continues her day of work by teaching kickboxing classes and Pilates classes throughout the day. She always puts an emphasis on the importance of having a healthy mind and to be kind to yourself as you do to others.
Her positivity and love branches out into her other hobbies, as she helps to take care of my Abuelito and support my sister and I with anything and everything we do. She works for a catering company and works for sports games to continue this trend. She constantly finds ways to help support our family in any and every way she can, but her providing doesn't stop her from still being there for the family.
I am now a freshman in college, but I come home almost every weekend when I'm not at a sports match. Even though I come on short notice, upon arriving I am always greeted with a home-cooked meal, freshly cleaned sheets, and the most upbeat attitude matching her contagious smile. I have never left for college on an empty stomach and I am constantly amazed at the selflessness and positivity that my mother brings to her work, her volunteering, and especially to our family.
My mom emphasizes the importance of love and self-care to everyone except herself, putting not only our family, but all the people around her before herself. It is that compassion and generosity that makes me believe she deserves the label of Best Mother in Suwanee, for she is the Best Mother to me.
–submitted by Elysa Walter
2023 RUNNER UP – Brittany Grant
Dear Suwanee Magazine,
Brittany Grant puts up with a lot, and she does it in style. If the best mom in Suwanee is one who has changed diapers every day for nine years, driven four fighting brothers to school and sports mostly against their will, and volunteered in almost every capacity to support her community, then you better believe she's top 10 material. Factor in disastrous pediatric dentistry trips, resolving daily drag-out fights over inconceivably insignificant minutiae, and cooking then subsequently throwing away perfectly good kids' dinners, and she's top five. Add a cross country minivan trip complete with customized boy activity and snack packs for 10 days and she's top three. But then if you really dig deep and consider she has almost single-handedly built and sustained the magic of Christmas, birthdays, and every other holiday to make four boys' lives magical, she's an undisputed number one.
There's so much in the life and work of motherhood that can be written off as mundane or can be glossed over or ignored, as kids won't know what they're missing. When it comes to the game of motherhood, Brittany Grant plays every down. On the brink of madness that accompanies such parental effort, she always maintains her dry wit about her. For this and so much more, she deserves to be recognized as the best mom in Suwanee.
–submitted by Brittany's husband, Roger
THANK YOU TO OUR 2023 SPONSORS:
Vitality Med Spa and Plastic Surgery Center