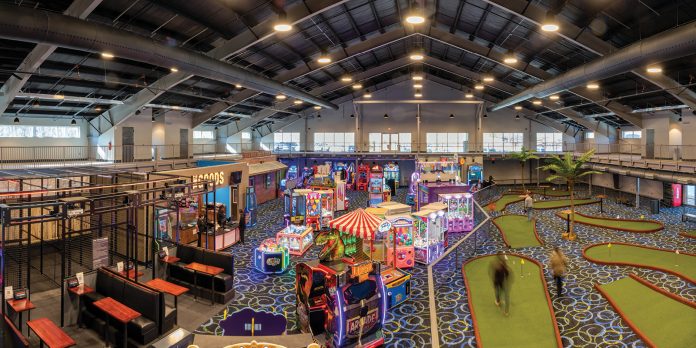 New local entertainment destination, Game Changer, opens at Lanier Islands.
By Angela Veugeler/Photos by Melissa Manderson and courtesy Lanier Islands
Since discovering Lanier Islands when our oldest son (now 16) was 3 years old, I have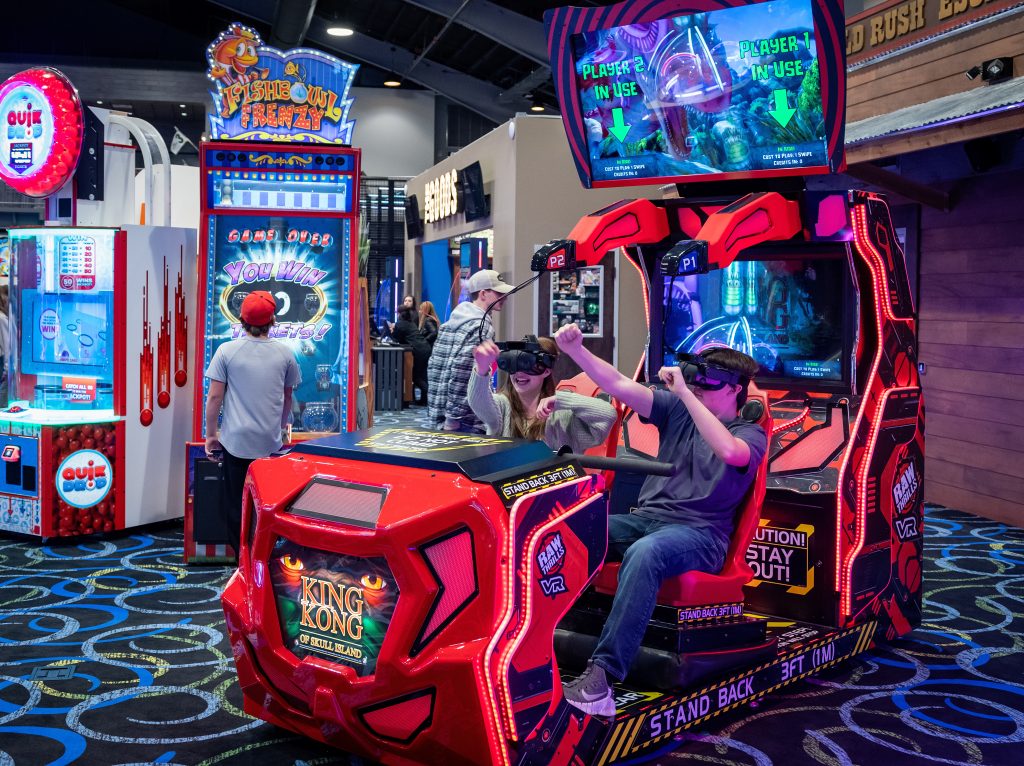 been amazed at what a wonderful place it is, and grateful to have it so close to Suwanee. From Legacy Lodge at Lanier Islands to Margaritaville's summer water park and License to Chill Snow Island during the winter, a visit any time of year promises to bring fun for the whole family. Lanier Islands recently opened Game Changer, a new entertainment destination with 23,000 square feet of weatherproof fun. From a nine-hole mini golf course to more than 60 popular arcade games, an escape room, axe throwing lanes, and virtual sports suites, there is no shortage of activities to keep your family or friends engaged during their stay. Game Changer also has a restaurant and two full bars, making it a great option for corporate events as well as families.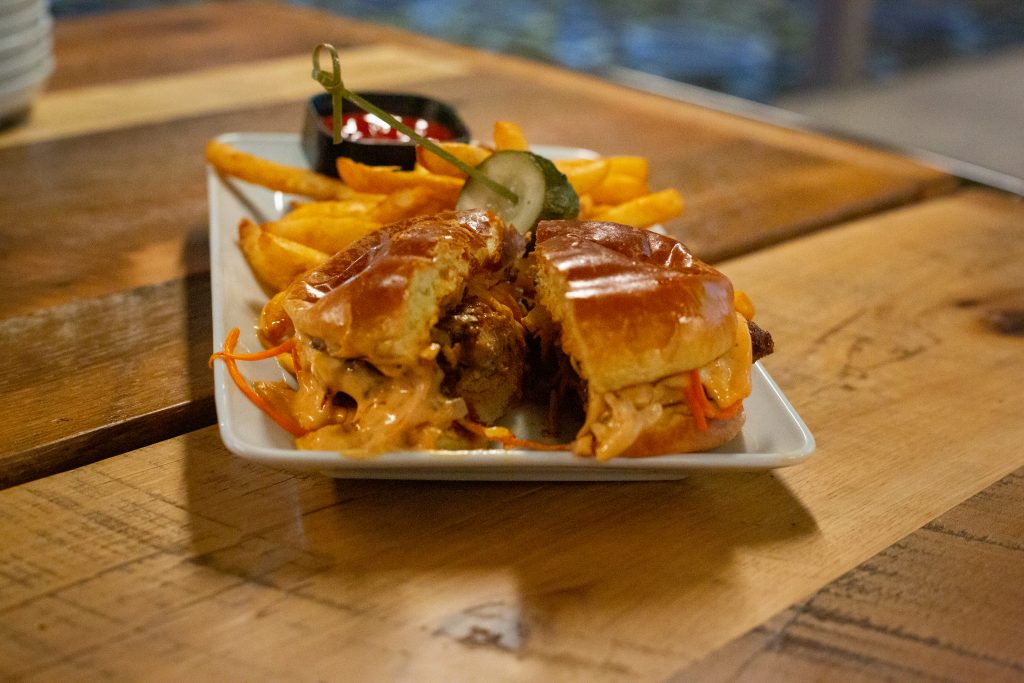 The menu includes Southern staples such as fried pickles, loaded mac & cheese and fried chicken, as well as fan favorites like burgers and wings. Their Nashville hot chicken sandwich with sriracha aioli, pickles and comeback slaw is a tasty option with a little tang and spice, or if you are looking for something on the healthy side, choose the salmon, which comes with creamed spinach, crispy potatoes, and fresh lemon. They also offer a kid's menu with chicken fingers, mini corn dogs, grilled cheese and more.
Virgil Williams, Chairman of the Board for Lanier Islands shared, "As has been the case for the last 17 years, we're always exploring new ways to enrich our guest experience – whether staying with us overnight or here for a handful of hours. We've been particularly interested in creating a year-round destination that would keep our resort guests and local visitors entertained during their time on the islands." Game Changer hopes to attract families, corporate groups, wedding parties and couples.
Overnight guests have the option of choosing a dedicated Game Changer accommodation package to include game cards redeemable at the venue. Whether you are visiting with your family or planning a corporate retreat, Game Changer is a fun-filled adventure to add to your activities while on the island.
For more information on Lanier Islands' newest entertainment destination, visit LanierIslands.com/Game_Changer.