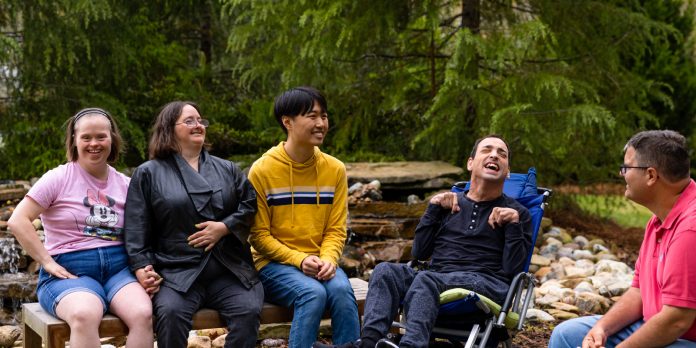 Creating freedom and peace of mind for Villagers and their families.
By Angela Veugeler | Photos Courtesy Annandale Village
For more than 50 years, Annandale Village has been nurturing self-worth, promoting independence, and fostering achievement among adults with developmental disabilities and acquired brain injuries. Located in Suwanee and founded by Dr. and Mrs. Maxwell Berry in 1969, Annandale is the only organization in the Southeast and one of only three in the U.S. that serves individuals at all levels of care throughout their lifetime. The Maxwells founded Annandale for their daughter, wanting her to have the opportunity to lead a life that reflected self-worth, independence, and achievement. Today, Annandale continues to do just that, serving more than 200 individuals, with about 159 of them calling Annandale Village home and approximately 40 in their day program. There is currently a wait list for almost every level of care.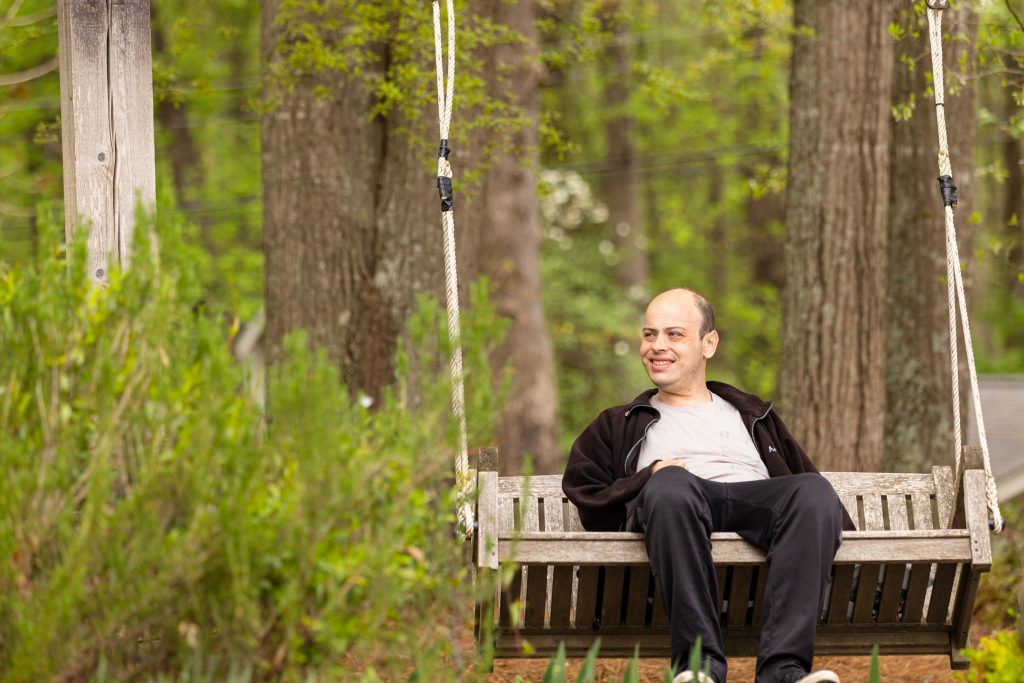 Fostering Fulfillment
Offering all levels of care means residents, or "villagers" as they are endearingly know, can stay at Annandale even when their need for care may change. According to Kayce Pearce, Chief Development and Marketing Officer at Annandale Village, some of their beloved villagers have called Annandale home for more than 40 years. "When villagers come to live at Annandale, our hope and our goal is that this is their home for the rest of their life. As they age or as aspects of their disability may become more challenging, they can move through the continuum whether that's in independent living, semi-independent living, assisted living or skilled nursing."
Recently, one of their residents, Mary, who has lived at Annandale for 33 years, moved from the semi-independent community to assisted living. "On the day that she moved she told me, 'I am so glad I get to stay home.' That is like Annandale in a nutshell. She still gets to be around her friends and people she has developed lifelong relationships with; many of whom have become like family. Even though her needs have changed, she can still stay at home," shared Pearce. "Whatever independence looks like for the individual, we want to foster that. We serve our villagers in what we call person-centered planning. We look at each villager and what they enjoy, and how they will have the most fulfilling life."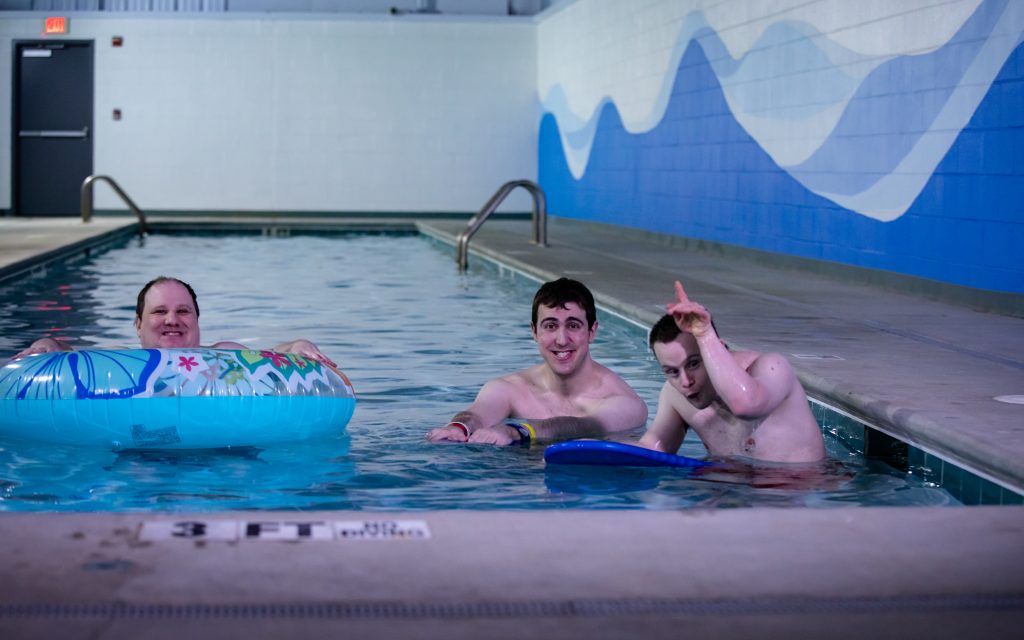 Many Annandale residents have jobs, including 18 villagers employed in the community, and 56 villagers working on campus or in Annandale's on-campus workshop. The on-campus jobs could be in maintenance, housekeeping, or in the kitchen. The on-campus workshops are where companies will hire the villagers for fulfillment. For example, last year the Peachtree Road Race worked with Annandale to stuff bags for the race. There are also 11 villagers who volunteer in the community.
New at Annandale in the last few years is their All-In program, a community-based independent living program where Individuals with mild to moderate disabilities live in the community with support from Annandale. They are currently serving 13 individuals in Suwanee and Atlanta. Annandale is also wrapping up a $6 million capital campaign to renovate the Program Center, which serves as the hub of villager activity on their campus, where all their programs and services operate out of. They are planning to break ground in January 2024 on that project.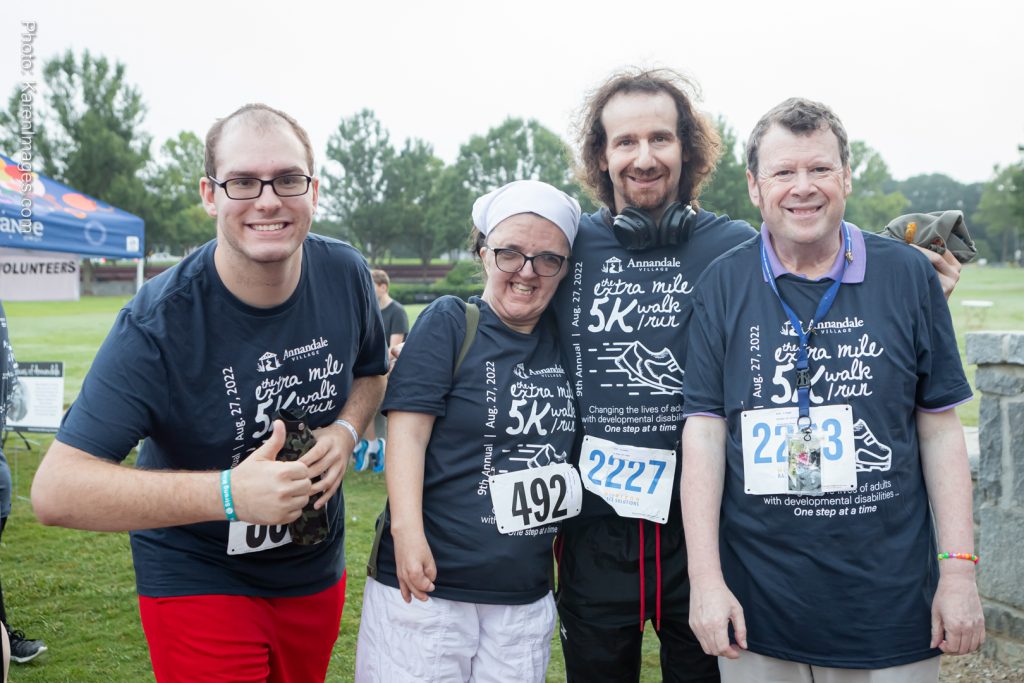 Annandale Extra Mile 5K & 1 Mile Walk/Run
This year marks the 10th anniversary for Annandale's Extra Mile 5K. The family- friendly event serves as one of Annandale's largest fundraisers and will take place on August 26 in Town Center Park at 8 a.m. "The Extra Mile really gives us a chance to show the community that our villagers are thriving, and to see they BUSINESS are an important part of the community," shared Pearce.
The Extra Mile 5K has something for everyone. It is a Peachtree Road Race qualifier, and they give out awards for top finishers, but they welcome runners and walkers of all abilities, including those with strollers, wheelchairs, and dogs.
The event will kick off with the National Anthem performed by the Annandale choir and includes a celebration after the race with a live DJ, the Kona Ice truck, games and more. Last year they raised more than $125,000 through teams, sponsorships, and individuals. They are hoping to beat that number this year.
Annandale invites individuals and teams to come out and participate in the Extra Mile 5K/1K. They also welcome volunteers at Annandale. Many of the volunteer opportunities are companion based, where people can come and make a significant impact by participating in programs and activities with villagers. There is also the opportunity for fundraising as well as corporate sponsorships or volunteer opportunities. Annandale needs to raise about $3 million a year to sustain operations, and they can't do it without support from the community.