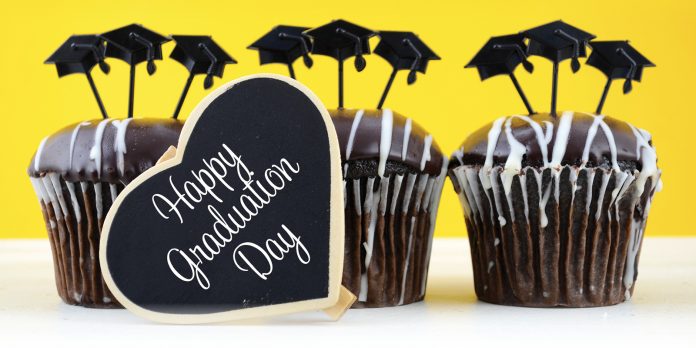 Congratulations Class of 2022! You've made it! For approximately 180 days out of each year, your entire childhood and adolescent life has been dedicated to fulfilling your academic duties.
By Natalie Garrett
You've prioritized attendance, completed dreadful homework, set and achieved goals, participated in extracurricular activities and clubs, excelled in sports… Your main focus has been working toward this first major life milestone, and now it's time to honor these hard-earned and well-deserved accomplishments.
And, congratulations to the parents of these graduates! You've also made it. Day in and day out, school year after school year, you've played a vital role in your child's academic career. From the ongoing titles of homework helper, coach, project-doer, taxi driver, tear-wiper, lunch-maker, rule enforcer… You've been their biggest cheerleader and fan, encouraging them to always push forward and be the best they can be, all while never leaving their side. Now it's time for you, too, to commemorate this major parenting milestone!
So, what's next? Post-graduate plans are set and upcoming summer fun is already brewing. The only item left on the agenda is the celebration! You can't let this special moment flee by without proper recognition. However, you CAN tailor it to your own budget and style.
A Traditional Graduation Party
For the social butterflies of the class, this could very well still be the best option. With a never-ending source of creative party concepts from Pinterest and TikTok, immersing yourself in a themed bash with family and friends remains a sure-fire way to go out with a bang. Take "do it for the 'gram" to the next level with one of these ideas:
One Smart Cookie: A subtle nod at academic success meets a dreamy dessert spread.
Farewell Fiesta: Because who wouldn't want to say 'sayonara' with a bottomless build-your-own taco/nacho bar?
Goodbye School, Hello Pool: A classic backyard barbecue by the pool handles all the entertaining for you!
Plus, don't forget:
1. Must-have décor: A balloon arch! This DIY showstopper is easily the most trending photo prop of ANY party right now.
2. Something sentimental: As this festivity is a reflection of the last 18 years afterall. Guests would enjoy a glimpse into the past that led up to this point, perhaps through a photo collage of school photos from each grade that ends with senior portraits.
3. Something that indicates next steps: Whether it's representative of a specific college, military branch, or trade-school path, show off what adventure is in store!
The Gift of an Experience
For those who thrive on a bit more of a thrill, that graduation party fund might be better invested in creating a more significant memory. Think…
• Bucket-list road trips
• Never-been-to-before concerts
• Ultimate game-day tickets (chop on, Braves fans!)
• Serene spa days full of pampering
• Spontaneous weekend getaways
• Outdoor escapades (insert white water rafting, camping trip, ziplining, etc.)
• Indoor crusades (rock climbing or skydiving, anyone?)
When it comes down to it, the provided opportunity to live and explore can often be much more meaningful than something tangible. This will most likely end up a more intimate celebration compared to a party with an open guest list, but it's a guaranteed way to ensure it's a truly unforgettable one!
A Small Group Gathering
The art of celebration is never a one-size-fits-all approach. For many, the grand parties seem daunting and the urge to try something new isn't very strong. And that's perfectly okay! Plan something with your circle that's catered exactly to your preference. This could be:
• Hosting an epic game night at home with your closest buddies
• Competing in a round of racing or challenging each other's golf swing (check out local hot spots like Andretti or TopGolf)
• Reserving a private, guided session for your group at a paint studio
• Taking on an escape room
• Finding somewhere more nostalgic that has some of your favorite pastimes like bowling, arcade games, and laser tag
• Enjoying the day at one of our area's many attractions (Six Flags, World of Coca-Cola, Zoo Atlanta, Georgia Aquarium, Stone Mountain, Chick-fil-A College Football Hall of Fame — Atlanta is always buzzing with options!)
Alas, the final tests have been passed, the stage has been walked, and the cap has been tossed with a turn of the tassle. However you and yours choose to celebrate this notable transition of closing one door and soon opening another, be sure to pause and soak it all in. The next 18 years will fly by even more quickly than the last!
Congrats and Best Wishes!