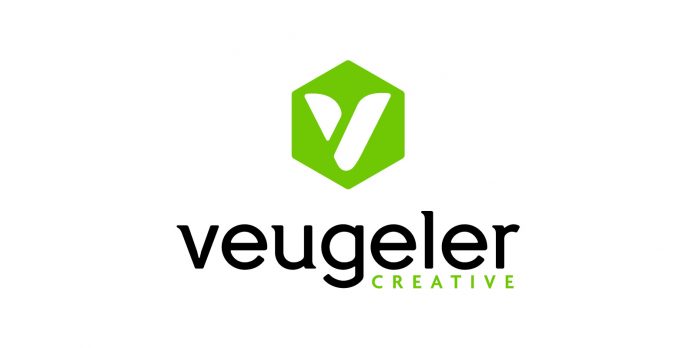 Creative agency responsible for many of our community's best brands rolls out a rebrand for themselves.
By Alicia Carter, Managing Editor Suwanee Magazine/Content Marketing Manager Veugeler Creative
You may not have heard the name Veugeler Design Group, but you definitely know our work. As a local digital design and marketing agency, we've spent the better part of the last 20 years helping to establish brands and tell their story. During that time, our talented team has left its mark on many local businesses such as StillFire Brewing, Beto's Tacos, Suwanee Academy of the Arts, Bare Bones Steakhouse and Tannery Row Ale House. We've created logos for City of Sugar Hill and Winder, and helped with event marketing and branding for the City of Suwanee. We've also worked behind the scenes with nationally recognized events like Suwanee Wine Fest and the Suwanee American Craft Beer Fest, which was recently named the best beer festival in the country by USA Today. In fact, we're also the creative team behind this very magazine you're holding in your hands right now. With each of the organizations we've served, our team has helped to tell the story of our community through compelling design, thoughtful writing, and beautiful websites.
Now, after nearly two decades of helping businesses build their brands, we're heeding our own advice and embarking on a new chapter. Our team has spent the last several months diving headfirst into the foundation of our brand, reviewing our work as a whole and evaluating where we've experienced the most success and made the most impact. Those meetings led to the decision to rebrand as Veugeler Creative.
As a group of talented individuals who thrive in all areas that the word "creative" encompasses — graphic design, content marketing, visual storytelling, websites, social media — the new direction feels like a more accurate representation of the evolution of our brand. No longer tied to the "design group" label, which at times felt misleading, we're excited to reintroduce ourself as Veugeler Creative, and embark on a new era of delivering print and digital solutions that win customers, grow revenue, and help build brands.
The new Veugeler Creative name and logo made its official debut in April with a new website and digital rollout, and in person at the 2023 Atlanta Apartment Association Trade Show. The new logo is clean and modern, with lime green evoking feelings of liveliness and creativity. Plus, it integrates well with our other brands (Suwanee Beer Fest, Suwanee Wine Fest, and Suwanee Magazine). While Veugeler Creative excels in working with industries such as multi-family homes, municipalities, restaurants, and nonprofit organizations, we are excited to continue to help all businesses, no matter their niche, create a cohesive brand identity, tell their stories, and reach their target audience.
"Every institution needs a brand that establishes for their customers who they are and what they do," says Brian Weiss, Veugeler Creative's Vice President of Sales. "A brand should be professional and trustworthy. Brands matter. We are proud to play a role in helping businesses connect with their audience and add value to our community."
So if you're in the market for a brand refresh, or just need to consult a smart, dedicated team to help with your marketing needs, Veugeler Creative is entering a brand-new era, and we want to bring you along with us.